Barack Obama 'More Troubled' Over Other GOP Officials Than He Is With Donald Trump
Former President Barack Obama said he's "more troubled" about other GOP officials than President Donald Trump when it comes to baseless claims of voter fraud.
"I'm more troubled by the fact that other Republican officials who clearly know better are going along with this, are humoring him in this fashion," Obama said in an interview with CBS News' 60 Minutes. "It is one more step in delegitimizing not just the incoming Biden administration, but democracy generally. And that's a dangerous path."
Despite the fact that Joe Biden has been named president-elect by multiple news organizations, Trump has refused to concede the election and instead launched a series of lawsuits alleging widespread voter fraud in key battleground states.
The president has been supported in his messaging by members of his administration, congressional Republicans and party officials, including Vice President Mike Pence, Senator Lindsey Graham and RNC Chairwoman Ronna McDaniel.
Both of the Republican senators headed to the Georgia January runoffs have bolstered Trump's claims of voter fraud and called for Georgia's Secretary of State to resign over such allegations.
Obama said Trump's unfounded claims "appear to be motivated, in part, because the president doesn't like to lose and never admits loss."
The 60 Minutes interview is set to air in its entirety on Sunday.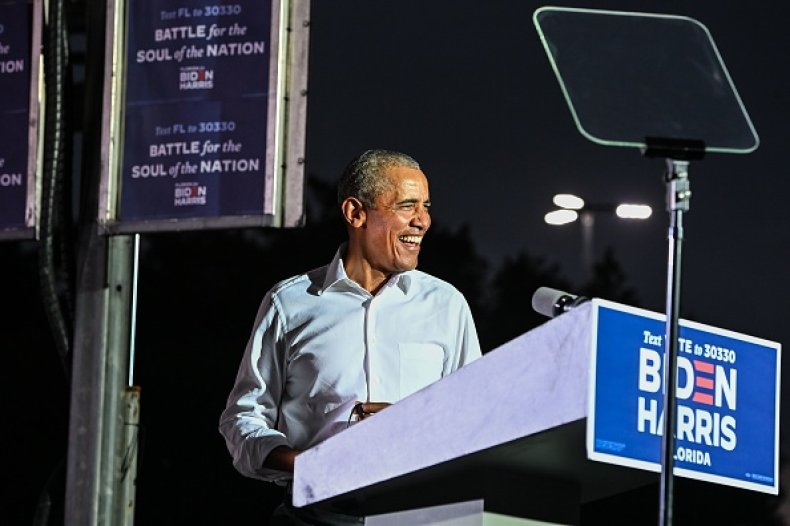 Although Republican lawmakers have not publicly stated that Biden won the White House, a string of GOP senators broke with the president on Thursday, saying Biden should have access to classified briefings as he prepares for a transition of power.
The list of lawmakers include Senators Chuck Grassley, John Thune, John Cornyn, Lindsey Graham, Rob Portman, Ron Johnson and James Lankford.
Lankford was the first to say Biden should begin receiving the intelligence information.
"There's nothing wrong with Vice President Biden getting the briefings to be able to prepare himself so that he can be ready," Lankford told local radio station KRMG on Wednesday. "If that's not occurring by Friday, I'll step in as well and to be able to push him to say, This needs to occur so that, regardless of the outcome of the election, whichever way it goes, people can be ready for that actual task."
The break from the president has signaled that Republicans may be coming to terms with a Trump loss. However, GOP officials have continued to supported Trump's legal challenges over the election's results.
The Trump administration has also refrained from committing on a transfer of power. Trump has not invited Biden and Vice President-elect Kamala Harris to meet at the White House to prepare for a transition, a move Obama extended to Trump four years ago.
Newsweek reached out to the Republican National Committee for comment but did not hear back before publication.