Why Did Barack Obama Endorse Alexandria Ocasio-Cortez but Not Beto O'Rourke?
President Barack Obama endorsed 260 more Democratic candidates on Monday. Those names included Democratic Socialist New York congressional candidate Alexandria Ocasio-Cortez and Andrew Gillum, a progressive candidate running for governor in Florida. Missing from that list, however, was popular Texas senatorial candidate Beto O'Rourke.
In a statement to Newsweek, Ocasio-Cortez said she was grateful for the endorsement. "I'm honored to receive President Obama's endorsement. I'm grateful to have his voice contributing to the blue wave that will sweep across America in November to take back both the House and the Senate," she said.
Ocasio's political platform is far to the left of Obama's and includes universal health care, free public universities and housing as a human right. She is expected to easily win her election in New York's 14th Congressional District this November.
Obama said he picked candidates who were in tight races, in states that faced redistricting, and who brought diversity to the Democratic party.
"The Democratic Party has always made the biggest difference in the lives of the American people when we lead with conviction, principle, and bold, new ideas," he wrote in a statement. "Our incredible array of candidates up and down the ticket, all across the country, make up a movement of citizens who are younger, more diverse, more female than ever before."
The list is Obama's second wave of endorsements and follows a list of 81 endorsements released in August.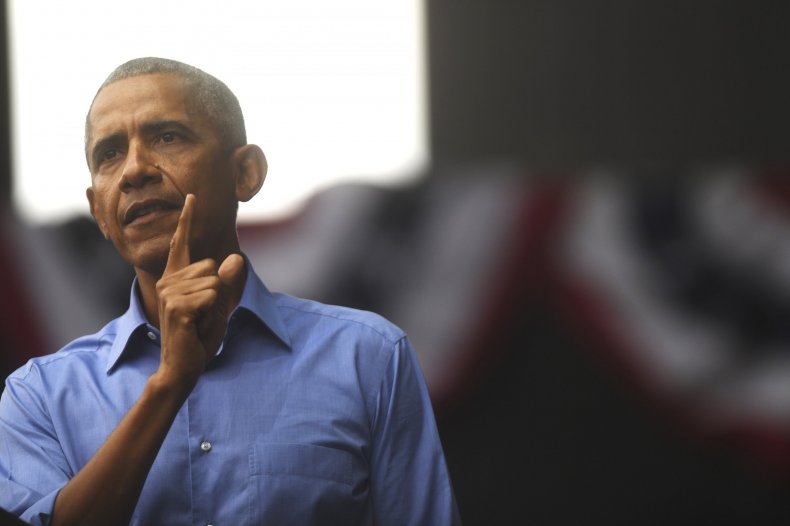 Yet Beto O'Rourke, a progressive who has raised nearly $24,000,000 without the help of PACs or corporations and is within single-digits points of incumbent Texas Senator Ted Cruz, was nowhere to be seen on either list.
A senior official working in the Office of Barack Obama told Newsweek that Obama took his cues from groups like the Democratic Senatorial Campaign Committee and from candidates who sought out his endorsement. The former president understands how easy it is to create a foil in a red state, the official said, and doesn't want to end up galvanizing a candidate he intends to help.
In an interview with Newsweek earlier this year, O'Rourke said that the Democratic Senatorial Campaign Committee had not yet prioritized his campaign. O'Rourke's office did not immediately respond to requests Monday as to whether that is still the case.
Senator Cruz's campaign hits against O'Rourke have largely focused on connecting the candidate to Democratic leaders like Nancy Pelosi and Chuck Schumer, and an Obama endorsement could add fuel to that fire.
O'Rourke's campaign has been focusing on a bipartisan message of multi-party unity in order to try to win the votes of moderate Republicans and independents, an Obama endorsement could also complicate those efforts.
Either way, the Obama official said that the 44th president may lend his support to individual candidates ahead of the November 6 midterm elections, if those candidates want it.