Barack Obama, the Best Wedding Guest Ever? Ex-President Officiates Washington Wedding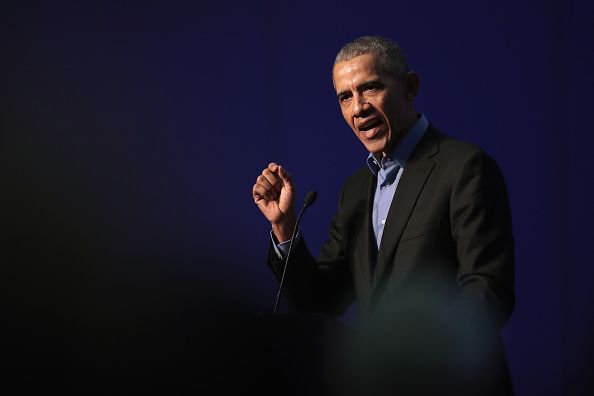 Former President Barack Obama surprised wedding guests when he officiated a wedding in Washington, D.C., for two of his former staffers.
Dana Remus and Brett Holmgren swore close family members to secrecy about Obama's participation in the wedding on Sunday, and the mother of the groom said many of the guests were very surprised.
"He complimented them both on their work, on the type of people they were, threw in a tiny bit of humor," Mary Holmgren told the Washingtonian magazine. "He spoke about how their work has been a service to the people and how the two of them complement each other. Very, very sincere remarks, it came from his heart."
The newlyweds know Obama well. Remus is general counsel for the Obama Foundation and Obama's personal office, and Holmgren worked in the Obama White House as the president's special assistant and as senior director for intelligence programs on the National Security Council staff.
"We had decided to invite him because he was such an important part of our lives,..." Holmgren told the Washingtonian. "We also asked him if he could officiate, and he was intrigued with the idea."The 44th president secured a temporary officiant's license from the District of Columbia and graced the marriage certificate with his signature.
Former first lady Michelle Obama could not make the wedding, but Obama stayed long enough to take some photos with the family. He left before the reception and dance so as not to distract attention from the newlyweds, the groom's mother said.
Obama served as a groomsman for two other Washington staffers last year, and is still being invited to strangers' weddings.