Will Barack Obama Prove More Popular Than Donald Trump on TV? We May Never Know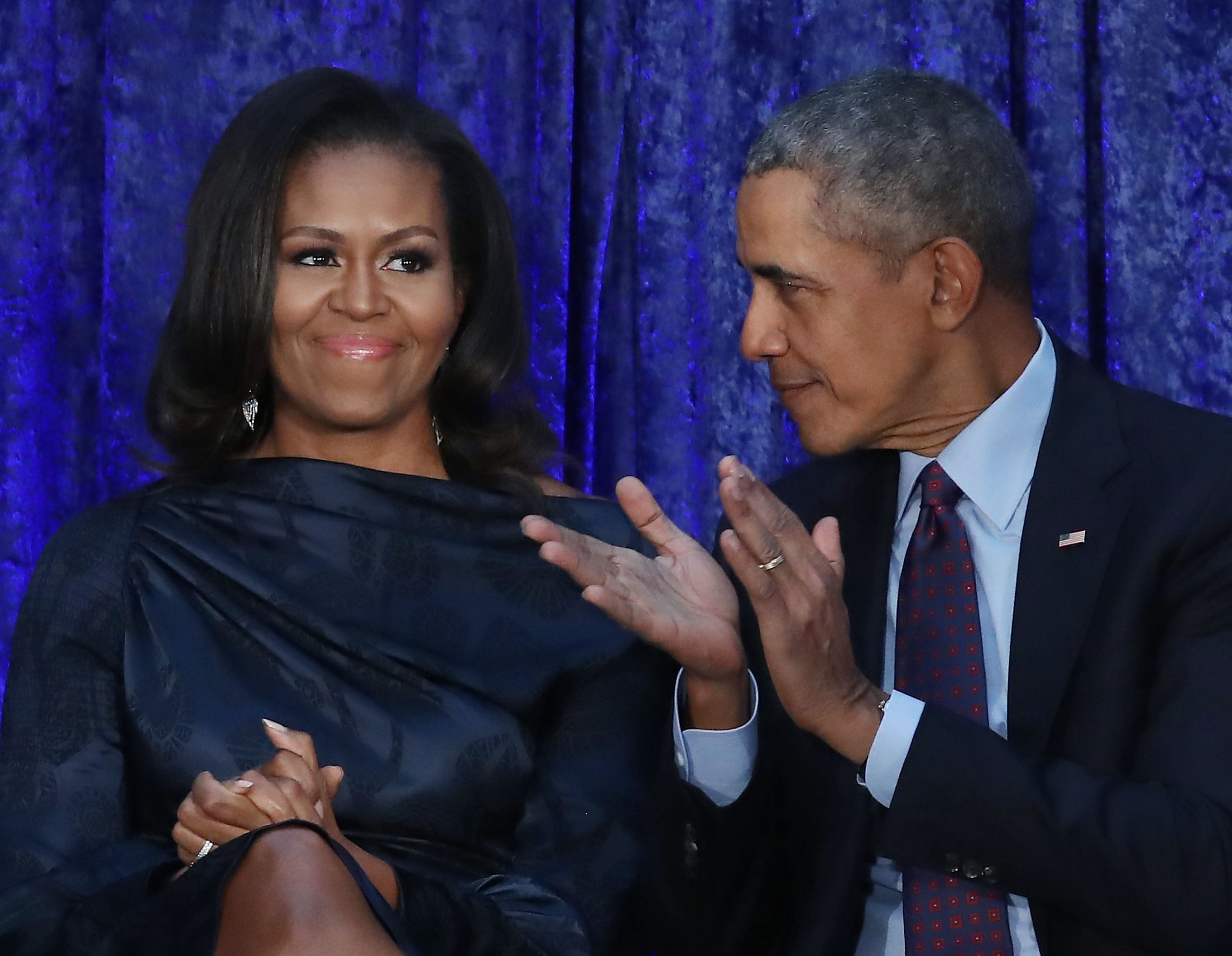 President Donald Trump used his reality television career to propel himself into the highest office in the United States, and now President Barack Obama is reversing the career trajectory of his successor. Netflix announced Monday afternoon that Barack and Michelle Obama have signed a multi-year deal to produce multiple films and series for the streaming service.
Unfortunately, Netflix does not release ratings for its original content so Trump, who regularly talks up his television success, won't be able to compare their series to the show he formerly hosted, The Apprentice.
The pair will potentially produce, "scripted series, unscripted series, docu-series, documentaries, and features," tweeted Netlfix.
The Obamas have started a production company called Higher Ground Productions and are looking to hire a number of producers to help them create content for Netflix's 125 million subscribers.
"We hope to cultivate and curate the talented, inspiring, creative voices who are able to promote greater empathy and understanding between peoples, and help them share their stories with the entire world," Barack Obama said of the partnership in a statement.
Added Michelle: "Barack and I have always believed in the power of storytelling to inspire us, to make us think differently about the world around us, and to help us open our minds and hearts to others."
The New York Times first reported talks about a possible deal in March, mentioning two possible shows. One where "Mr. Obama could moderate conversations on topics that dominated his presidency" and another which "could feature Mrs. Obama on topics, like nutrition, that she championed in the White House. The ideas indicate that the Obama's will likely appear on screen as well as work behind the scenes.
Obama is no stranger to Netflix; he recently made an appearance on David Letterman's Netflix series, My Next Guest Needs No Introduction.
Before leaving office, Obama's communications director, Jen Psaki, indicated on CNN that the president was interested in exploring media development opportunities and said that he was "very interested in how people consume information and the changing trends."