Obama's Massive Presidential Center Is Going to Feature a Recording Studio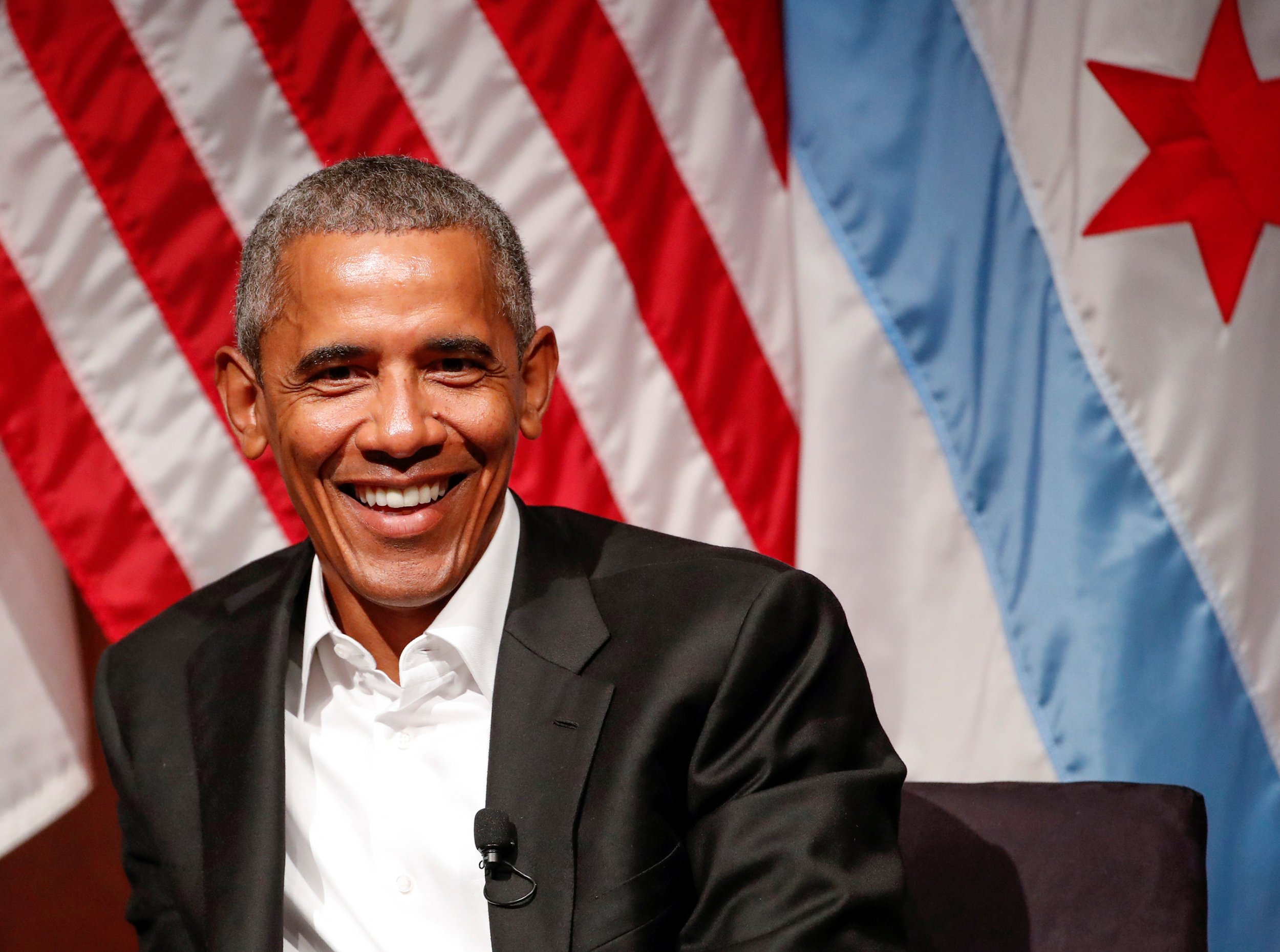 Barack Obama spent his first few months of post-presidential life away from the public eye, but now it appears the vacation is over. On April 24 he spoke in public for the first time since Trump took office, at an event at the University of Chicago. That same week, he reportedly made $400,000 for speaking at an A&E "History Makers" event. (That speaking fee has prompted Republicans to seek to cut his pension.) On Wednesday, he endorsed Emmanuel Macron in Sunday's French presidential election.
In less politically charged news, Barack and Michelle Obama on Wednesday revealed plans for the Obama Presidential Center, which will be situated in the Chicago neighborhood of Jackson Park. The center will be composed of three buildings, and Obama envision it as a "transformational project for this community." Included in the plans are a museum, an auditorium, a restaurant, a public garden and even a recording studio.
Related: Why have Michelle Obama's healthy school meals been junked?
The recording studio will be a space "where I can invite Chance [the Rapper] or Bruce Springsteen, depending on your taste, to come here and talk about how you can record music that has social commentary and meaning," Obama said.
He said the center will also feature a studio "where I can invite Spike Lee or Stephen Spielberg to come and do workshops on how to make films around the stories that young activists are working on."
The inclusion of a recording studio is unorthodox, but it's also not surprising considering Obama's affinity for music. Earlier this week, the recently founded Obama Foundation released a collaborative "Hometown" playlist on Spotify that includes everyone from Chicago's own Kanye West to Tom Waits.
Obama championed music throughout his presidency, as well. Most recently, he's taken an affinity to 24-year-old Chicago artist Chance the Rapper. Chance, who recently donated $1 million to Chicago Public Schools, was asked to help curate the foundation's playlist.
The recording studio is the cherry on top of what is the most ambitious presidential center we've seen. While most have centered around a library, Obama's will be a multi-faceted gathering point for the community. "It's not just a building. It's not just a park. Hopefully it's a hub where all of us can see a brighter future for the South Side," Obama on Tuesday told an audience of political and community leaders at the South Shore Cultural Center.
The center will be the first to feature a fully digitized library of a past president's non-classified records. We imagine whatever music library Obama manages to amass as a result of the recording studio will be digitized, as well.