Photos: President Obama Arrives in Kenya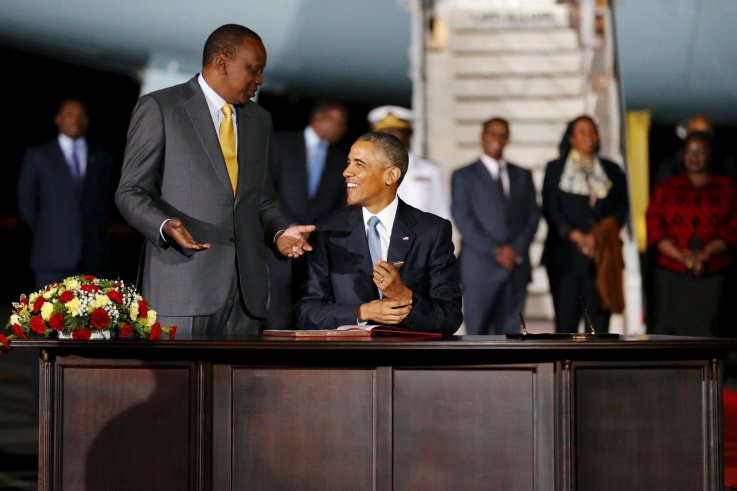 President Barack Obama arrived in Kenya on Friday, his first stop on a three-day visit to the African continent--and the first time he has visited his father's home country as president.
Disembarking from Air Force One on Friday evening, Obama was given a bunch of flowers by a young girl before greeting Kenyan President Uhuru Kenyatta.
Obama is scheduled to attend the Global Entrepreneurship Summit in the capital, Nairobi, before making a speech to the Kenyan people and traveling to Ethiopia on Sunday. This is Obama's fifth trip to Africa as president.
There were security fears earlier this week after Kenyan aviation officials published the arrival and departure times of Air Force One, Fox News reports. For security reasons, the White House does not publish the 40- to 50-minute arrival and departure time windows for the president.
Earlier this month, the State Department published a warning that the summit Obama will be attending is a possible "target for terrorists" and advised Americans there to be wary. Kenya has been the target of a number of high-profile terrorist attacks in recent years, including the 2013 attack on the Westgate Shopping Mall that killed 67 people and the massacre by terrorist group Al-Shabaab of 147 people at Garissa University.