Barack Obama Says Not 'Everyone Who Is Disturbed by Migration' Can Be Branded 'Racist'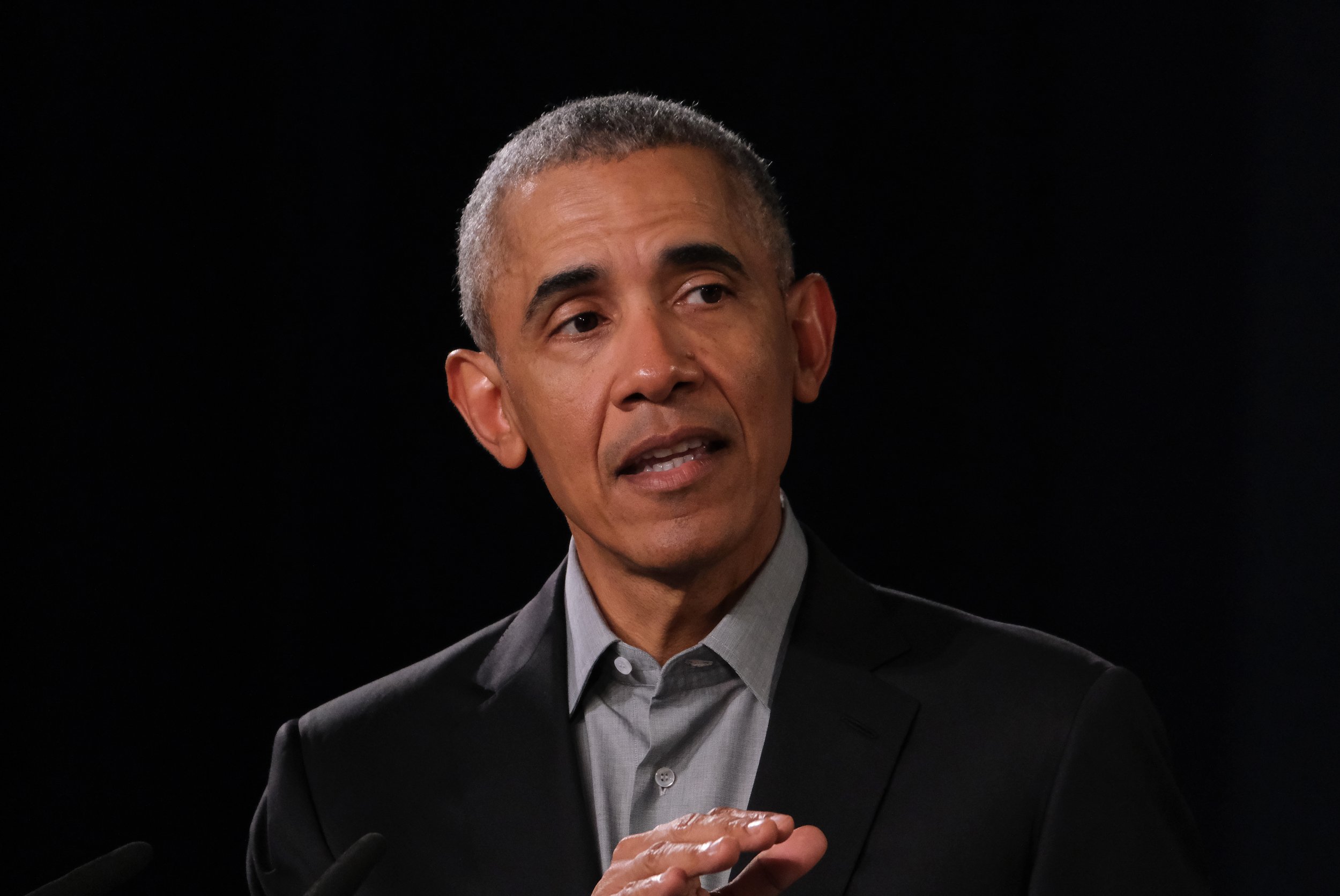 As President Donald Trump doubled down on his threats to close the southern border off to asylum seekers over the weekend, his predecessor, Barack Obama, was thousands of miles across the Atlantic, imploring young leaders in Europe to exercise empathy when it came to understanding those with anti-immigration views.
Obama made the comments during a two-hour town hall meeting in Berlin, which hundreds of young leaders from across Europe attended.
"Immigration issues are driving a lot of the political turmoil here in Europe and in my own country," Obama said in a shared video of the talk.
Urging those in the crowd to view those who expressed opposition to immigration with empathy, Obama said: "We can't label everyone who is disturbed by migration as racist.
"If you're going to have a coherent, cohesive society, then everybody has to have some agreed-upon rules. And there are going to have to be some accommodations that everybody makes. And that includes the people who are newcomers. The question is, are those fair?" Obama said.
"Should we want to encourage newcomers to learn the language of the country that they're moving to? Of course," he continued. "Does that mean that they can never use their own language? No, of course it doesn't mean that, but it's not racist to say, 'Ah, if you're going to be here then you should learn the language of the country that you just arrived at because we need to have some sort of common language in which all of us can work, and learn and understand each other.
"It gets more sensitive, obviously, around religious issues. That becomes more challenging, and I don't have simple solutions to all of that," the former president said. "But, I guess what I think we have to do in order to push back against...what are clearly racist motives of some... we can't label everybody who is disturbed by immigration as a racist. "
During the talk, Obama also called for "a humane, intelligent, thoughtful, orderly immigration policy that is grounded in our better selves and our better values.
"And we're going to have to figure out how do we make the people who are already in a country feel comfortable with newcomers," Obama said.
"That requires education and exposure and reducing fear on the part of people who are already there," he said, adding, "It also requires some levels of adaptation from the people who are coming in."
Obama also touched on the rise of nationalism across Europe and North America, asserting that "nationalism, particularly on the far right, is re-emerging."
"We know where that leads," he said. "Europe knows better than anyone where that leads.
"It leads to conflict, bloodshed and catastrophe," he said.
Obama stressed that "creating tolerance and respect in our countries is vital" for moving forward.
While Obama did not name Trump or the Trump administration directly, he returned frequently to the topic of immigration, while also hitting on other issues that his successor has made top priorities at the White House.
In addition to immigration and nationalism, Obama also touched on climate change, which he said poses "an existential challenge for all of humanity."
During his presidency, Obama had said that climate change presented the greatest threat to future generations.
Since Trump took office, he announced the U.S.'s withdrawal from the Paris Climate Agreement, which takes effect in November 2020. Trump's stance has been widely condemned by scientists, and environmental groups across the country have mounted dozens of lawsuits against his administration's climate change policies.