Barack Obama Says U.S. Is Headed Down a 'Dangerous' Road: 'I Believe in Uniting People and Not in Separating Them'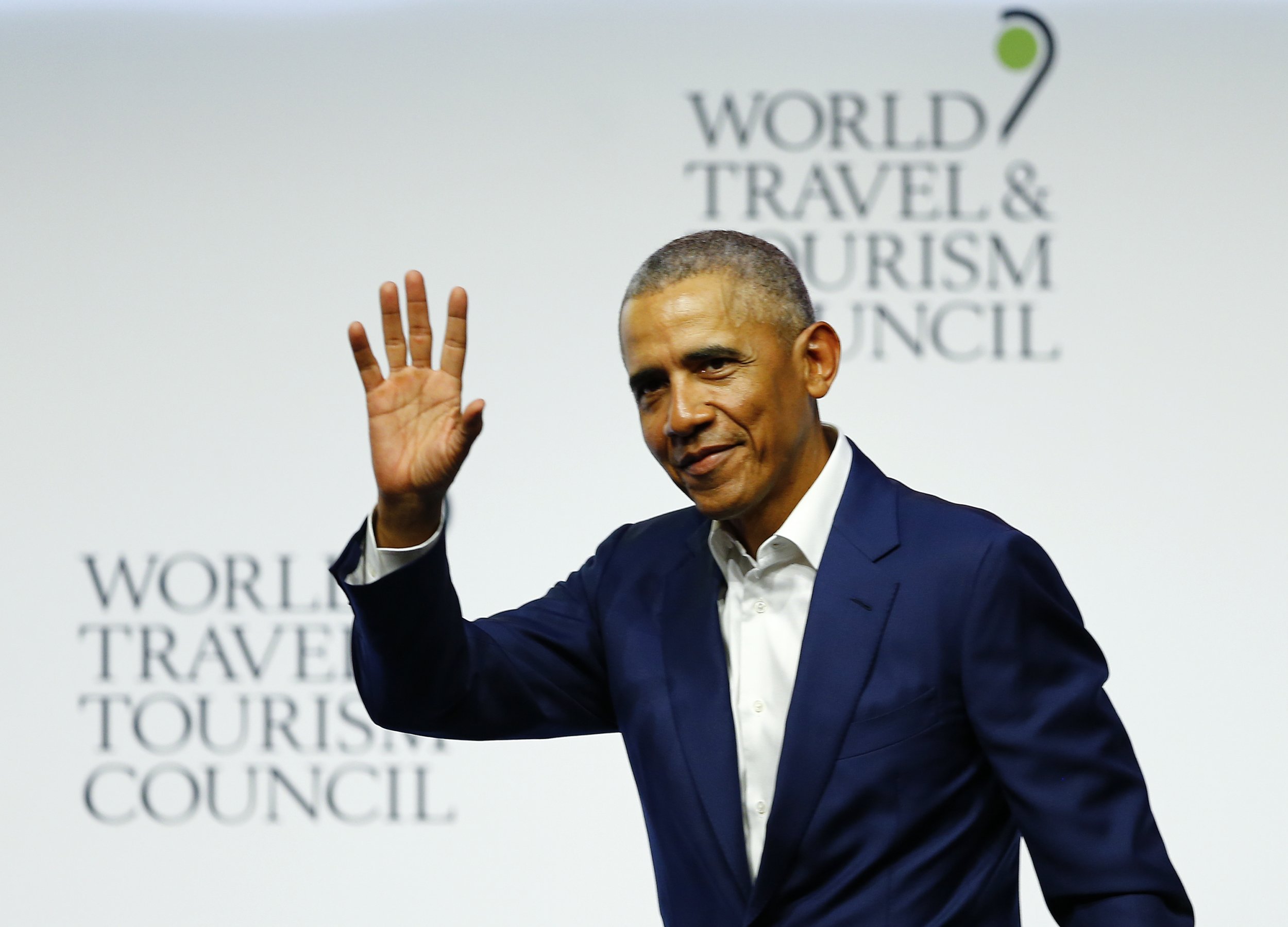 Former President Barack Obama warned on Wednesday that the U.S. is headed down a "dangerous" path by focusing on the construction of walls rather than bringing people together.
The former U.S. leader made the comments while speaking Wednesday at the World Travel & Tourism Council Global Summit in Seville, Spain, as he warned of the rise of populism in North America and countries in the European Union.
According to one local report, by Seville newspaper Diario de Sevilla, which was translated from Spanish, Obama said that he believed populist uprisings in the U.S., Canada and other countries were being "generated by the fear people have of losing their status."
"These are dangerous roads," Obama said. "I believe in uniting people and not in separating them."
The former U.S. leader specifically called out "policies that look to the past" and seek to "build walls," which he said were being rejected by those who have "respect for diversity."
Without naming his successor, President Donald Trump, Obama said that the desire to put up "genuine or metaphoric walls" was part of a "dangerous" trend, according to a report from Travel Weekly, which covered the travel conference in Seville.
The former president warned, "If we try to assert these very hard, fixed borders at a time when technology and information are borderless, not only will we fail, but we'll see greater conflict and clashes between people."
Obama reportedly expressed hope that younger generations will be the ones to reverse the trend toward populism in the U.S. and other nations, saying: "The generations behind us are more sophisticated, worldly, cosmopolitan and appreciative of cultures than the old people are. They are not afraid of difference, change, things that are unusual or unfamiliar. That's the world they've grown up in.
"The politics of looking backward and erecting walls is a politics that is going to not appeal to young people," the former president added. "It's one that they fundamentally reject."
During his appearance, Obama also warned that countries must do more to combat climate change, an issue for which the Trump administration has repeatedly received condemnation from environmental groups, which have launched dozens of lawsuits since he took office.
"Some of the most beautiful places on this planet that we most want to visit and share with our children and spend time in are at risk." Climate change, Obama said, "is the defining issue of our time, even if people don't realize it yet."