Barack Obama Scraps Lavish Island Birthday Party Over Delta Variant Surge
Barack Obama has canceled a lavish 60th birthday party that was scheduled to take place on Martha's Vineyard, Massachusetts, this week.
Hundreds of guests, including celebrities and former Obama administration officials, were set to attend Saturday's event marking the former president's milestone birthday, which falls on August 4.
"Due to the new spread of the Delta variant over the past week, the President and Mrs. Obama have decided to significantly scale back the event to include only family and close friends," Hannah Hankins, a spokeswoman for the former president told The New York Times.

"He's appreciative of others sending their birthday wishes from afar and looks forward to seeing people soon.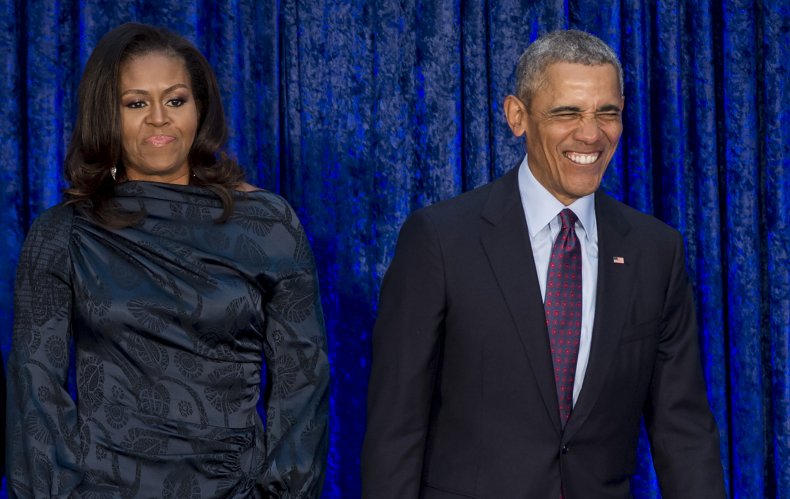 Obama's office has been contacted for additional comment.
At least 475 guests and 200 staff were due to attend the party with Pearl Jam providing the music, according to an Axios report.
The White House had confirmed that President Joe Biden would not be attending. However, celebrities, including George Clooney, Steven Spielberg and Oprah Winfrey, were reportedly on the guest list.
According to the New York Times, many of the guests were already on their way to Martha's Vineyard when Obama's spokesperson announced the change of plans.
Some were scheduling the coronavirus tests that were needed to gain entry to the Obama compound, the newspaper reported.
Reports that hundreds of guests were set to descend on the small island amid a surge in coronavirus infectious across the U.S. sparked a backlash on social media this week.
Among the critics was Mark R. Jacobsen, an Assistant Dean at the Maxwell School of Syracuse University, who tweeted that "this is tone deaf and we need some more leadership from influencers like you."
The scaling back of the party plans came after Biden again warned of a "pandemic of the unvaccinated" as he addressed the new challenges posted by the more contagious Delta variant.
"The states with the lowest vaccination rates are seeing 10 to 20 times as many new cases per 100,000 people," he said. "It's moving like wildfire through the unvaccinated community. And it's heartbreaking, particularly because it's preventable."
Last week, the U.S. Centers for Disease Control and Prevention (CDC) reversed course on masks, recommending that even vaccinated people again mask up indoors in areas where cases are on the rise.
The decision was guided by new evidence showing the variant is as contagious as chicken pox.
The CDC also cited new evidence shows that breakthrough infections may be as transmissible as those in unvaccinated people after studying a recent large outbreak among vaccinated people in the Cape Cod town of Provincetown, Massachusetts.