Barack Obama Slams Donald Trump's Decisions Without Even Mentioning the President's Name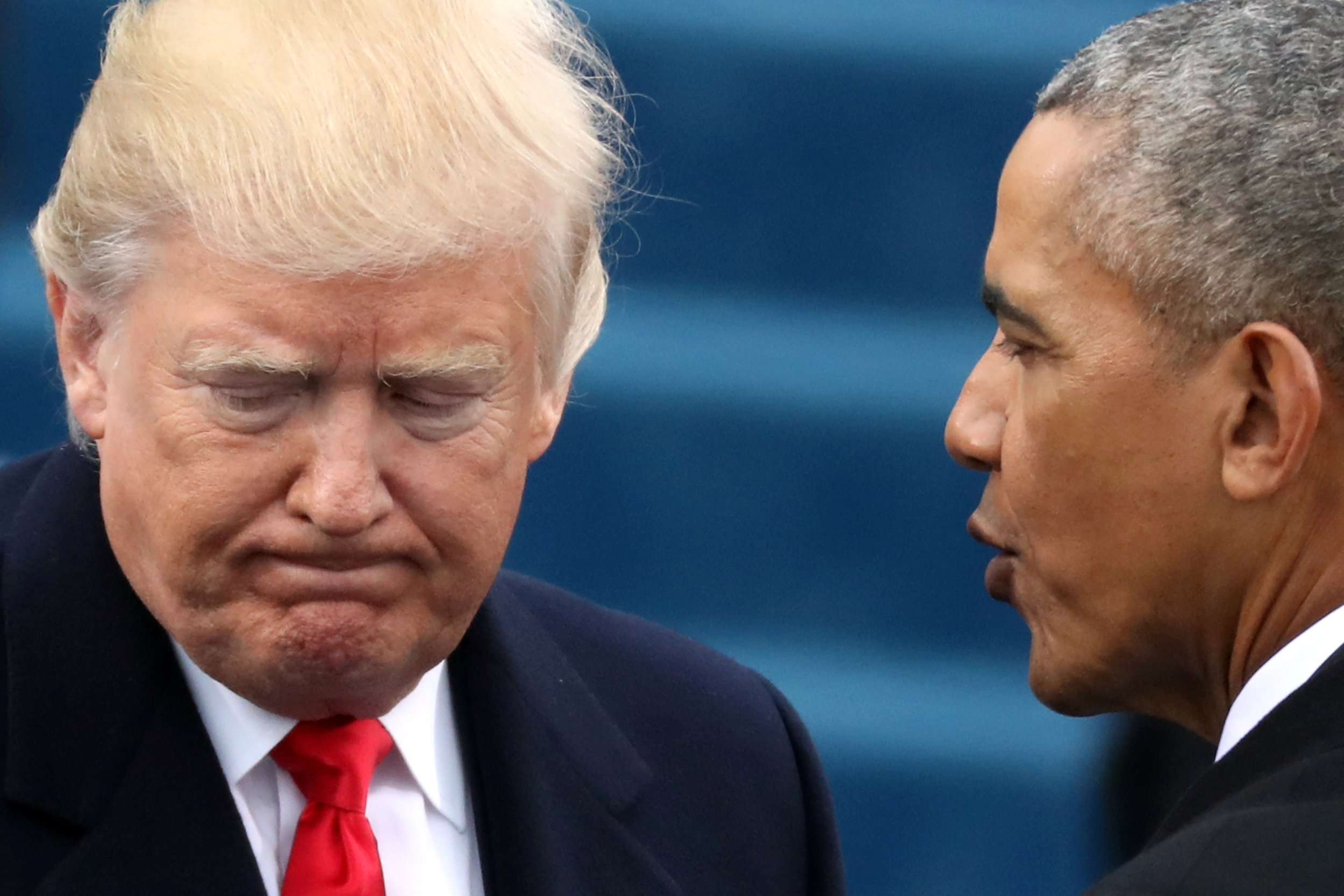 Former President Barack Obama has slammed President Donald Trump's policies without even mentioning the Republican's name.
During a speech in Chicago on Tuesday, Obama said the U.S. was in an "unusual time" over Trump's decision to leave the Paris climate deal, which has prompted criticism from other nations as well.
"Obviously we're in an unusual time when the United States is now the only nation on earth that does not belong to the Paris Agreement," Obama said, according to The Chicago Tribune.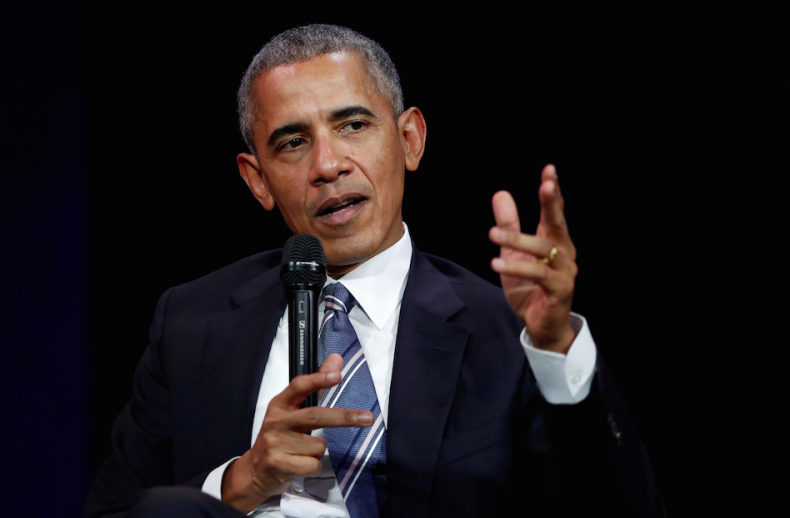 "And that's a difficult position to defend. But the good news is that the Paris Agreement was never going to solve the climate crisis on its own. It was going to be up to all of us," he added.
The former president also mentioned the hurricanes that have hit the U.S. in recent months as evidence of climate change.
"A conveyor belt of some of the strongest hurricanes on record this summer smashed into Houston, and Florida and Puerto Rico, and more than two months later they are still struggling to recover," Obama said.
Trump's decision not to sign the Paris climate agreement—making the U.S. the only country that has refused to join—prompted a backlash from several member nations after the announcement in June.
The Paris climate agreement aims to prevent global temperatures from rising 2 degrees Celsius above pre-industrial levels, in an effort to prevent the worst effects of climate change. To do so, the world must have net-zero greenhouse gas emissions by the year 2050.
The accord got a thumbs-up from the U.S. in 2015, but Trump opted to pull the country out of the deal just six months after he took office.
"The Paris accord will undermine our economy," and it "puts us at a permanent disadvantage," Trump said during his announcement on the agreement in June at the White House Rose Garden.
"We're on the right side of history," he added at the time.
Obama may have left his predecessor's name out of the spotlight, but his former chief of staff, Chicago Mayor Rahm Emanuel, was not shy in criticizing Trump's record on climate change. "We can't afford, as leaders of our respective cities, the absence of leadership and the wrongheaded policy by President Trump. Can't afford it," Emanuel told reporters.
"Would I prefer a national government and a national leader like President Obama, who led the country the right way, and then have that partner? Every one of us would," he added.