Barack Obama's DNC Speech Ripped Donald Trump, but How Much Will It Help Hillary Clinton?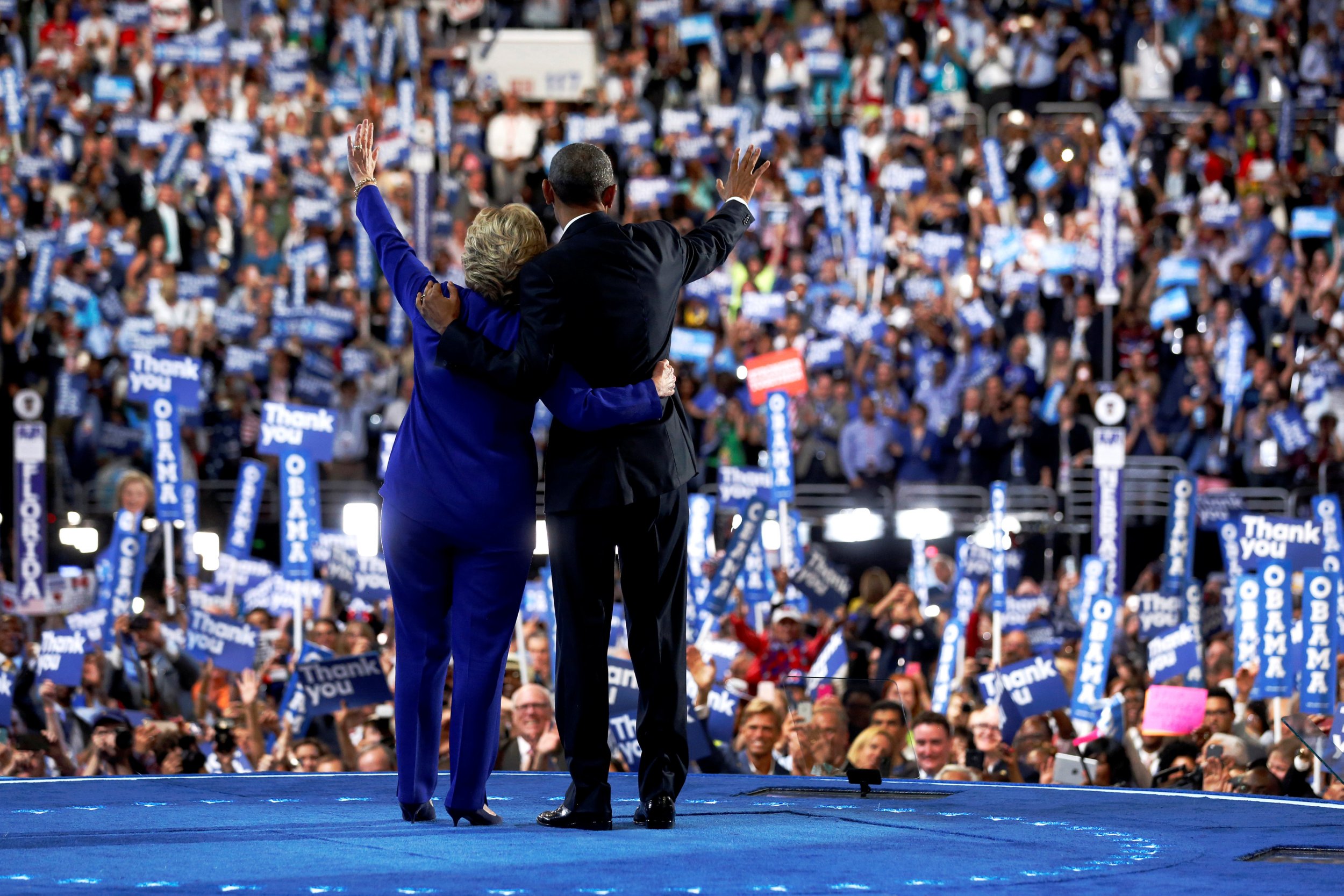 Entering the Wells Fargo Arena to the U2 song "City of Blinding Lights," President Barack Obama took one of his final prime-time bows on Wednesday. The event marked perhaps the last of the soaring speeches that have defined his unlikely rise to the White House, his defiant re-election and his place in history as the first African-American to lead our country.
The speech had several goals: to cement his legacy, to bolster Hillary Clinton's character and credentials, to marshal Bernie Sanders supporters for the Democratic nominee and, perhaps most importantly, to filet Donald Trump, the Wizard of Id, who questioned his religious faith and American identity.
On those scores, the speech was a definite success, but it was also a reminder that in a 140-character age—a sliced-and-diced media environment where a dwindling number of Americans sit through speeches in real time—long-form oratory still matters.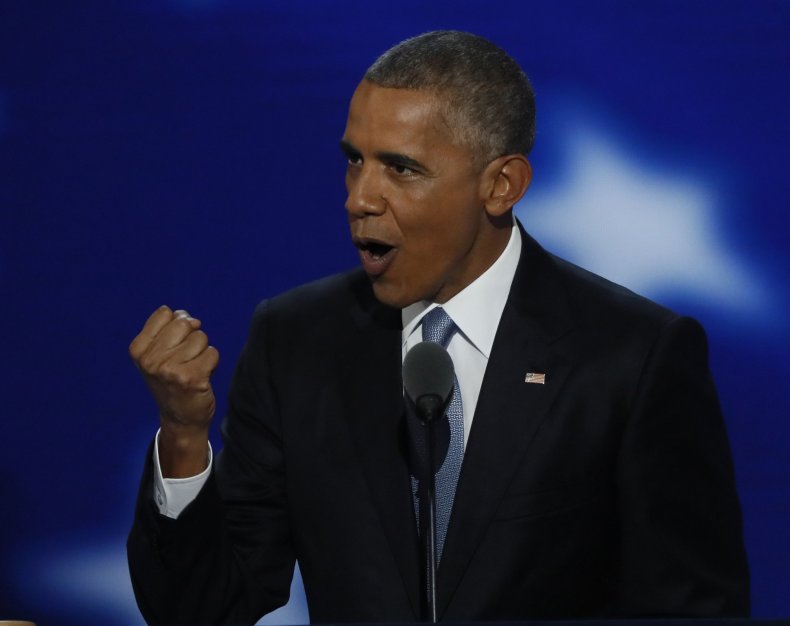 There have been great orators as presidents: Franklin Roosevelt, Ronald Reagan and Bill Clinton. Love him or hate him, Obama is one of the greats. Sure, he can be aloof and professorial. But put him in front of a large crowd and he is like John F. Kennedy—youthful, optimistic, future-oriented, but also witty and urbane.
On Wednesday night. Obama was Kennedyesque, especially when he talked of his family, his elegant, stylish spouse and his poised, engaging kids. It started as a slow laundry list of accomplishments—recession over, bin Laden dead, health care program enacted. He touted some that were not his own. Obama came pretty late to the fight for same-sex marriage, later than Joe Biden, and Justice Anthony Kennedy ultimately had more to do with winning that battle than the president. At times, Wednesday's talk seemed solipsistic, nostalgic—the high school quarterback talking up his years on the gridiron on the night of graduation.
But the speech built in an Obamaesque way that was carefully charted and deliberate. His biography has always been at the heart of his oratory—and best-selling books like Dreams From My Father and The Audacity of Hope. Obama's version of the presidential Log Cabin tale has a compelling arc—his Scottish-Irish grandparents from Kansas, his Kenyan father, his upbringing in multiracial Hawaii. His rise is proof of our tolerance, Obama implies, the trajectory of our moral rectitude. His unlikely story becomes a validation of the American promise.
On Wednesday, he used that promise to deftly diminish the outsized personality of the GOP nominee. "I promise you our strength, our greatness does not depend on Donald Trump," he said. "America's never been about what one person says he'll do for us."
He took Trump's retro vision of a better nation—"Make America Great Again"—and flipped it with its own weight, a jiu-jitsu sweep unlike any we've seen in this strange and unpredictable campaign. The president's parents were of the great generation glorified at Trump's rallies, Obama said, and they didn't like "braggarts" and "showoffs," two old-fashioned words you don't hear much these days. Citing Reagan and Teddy Roosevelt, Obama said his—and America's—values were still very much alive. The nation was not, as Trump put it, "a divided crime scene." It was as great as it has ever been. Obama didn't just skewer Trump, but Trumpism, what the president portrayed as a toxic brew of nativism and authoritarianism with a sprinkling of ignorance.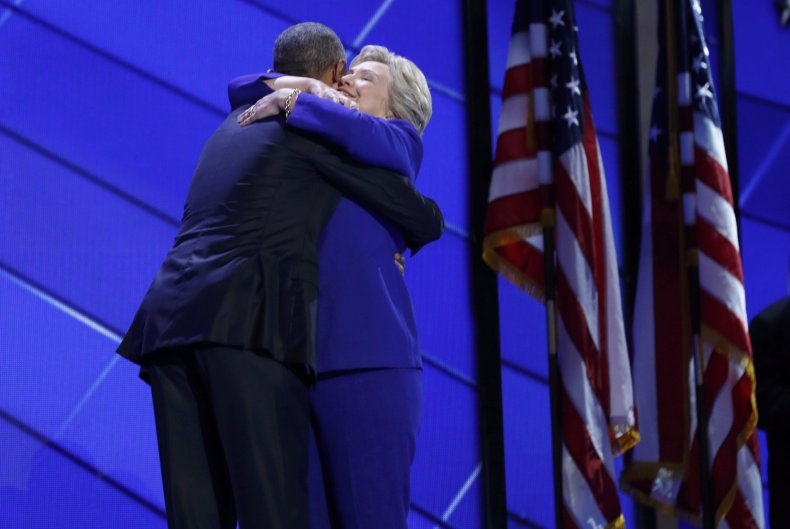 It wasn't a perfect speech. Obama could have delved further into this summer of chaos—dead cops, dead black men, dead tourists in France, dead young people in a Florida nightclub, dead ax victims on a German train, dead masses in Baghdad, Kabul, Dhaka and Istanbul. This is a particularly anxious moment, and Obama perhaps diminished the worry that fuels Trump's rise. He cited Hillary Clinton's foreign policy experience without acknowledging Trump's truth—a lot of this happened on her watch.
Obama chose, for reasons probably carefully debated behind the scenes, not to get into Trump's man crush on Vladimir Putin and the mogul's creepy, quasi-treasonous encouragement of Russian spy agencies to unearth Clinton's atrocious handling of her private email account. That was a missed opportunity, since it may be the most egregious moment of Trump's outlier candidacy. Obama did celebrate the country's diversity, which makes sense. American values, he said, are portable and can be seen in the hardworking visage of those of us who wear "a cowboy hat or a yarmulke, a baseball cap or a hijab." But has immigration driven down wages, as Trump says? Maybe not, but it's an argument worth addressing instead of ignoring and leaving it to those who chant, "Build the wall!"
Yet the strengths of Obama's oratory outweighed its flaws. The president incorporated Team Bernie into the Democratic fold far better than, say, Elizabeth Warren, who offered a perfunctory congratulations to the old man idolized by so many young progressives. Obama shrewdly insisted that Sanders supporters keep marching, keep holding politicians accountable, never let go of their pickets and their passion. If Bill Clinton cited his and Hillary Clinton's biography in an attempt to identify with the Sanders supporters, Obama did him one better, encouraging them to keep fighting without having to lay on a "Hey, kids, I was a community organizer" spiel. The president told them that they "can't stay home because she didn't align with her on every issue." When people booed Trump, Obama said: "Don't boo. Vote."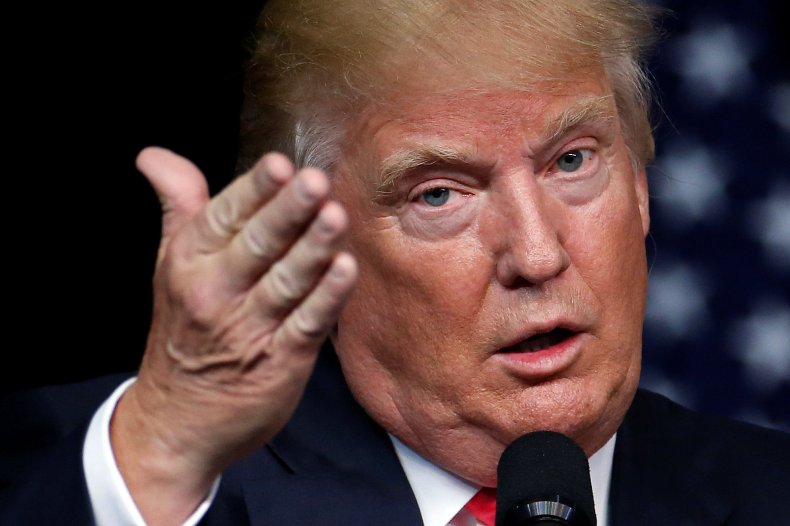 But his best line may have been the one that made Trump seem like an outsider, an alien, a hopeless would-be king. He flipped the birther nonsense and made the brash billionaire seem profoundly un-American: "Anyone who threatens our values, whether fascists or communists or jihadists or homegrown demagogues, will always fail."
Obama's praise of Clinton was less vivid. She's hardworking and ready, which is complimentary but not overly compelling to a cynical electorate or wary lefties who aren't ready to compromise in November. At times, when Obama tried to rally his support for her, he chose clichés rather than inspired rhetoric. "Pass the baton" is a hack line.
The president's strongest support for Hillary Clinton wasn't his words. It was the two of them on stage together, arms wrapped around each other, at the end of his speech. She wisely didn't mount the podium, letting the image of their hug serve as the last word. That told the heckler-free crowd he had come to embrace his rival, figuratively and literally. He had once decried her as part of the politics of yesterday, and now he'd learned better. Voters should too.
That may not be enough to win the election, but it was enough to win the Wells Fargo Arena. The problem for Obama and Clinton is that this election may be decided as much in Paris and Baghdad or in the combustible mix of race relations and policing as it will be among micro-targeted voters in Dayton or Dubuque. The world is moving quickly, so quickly that even the fleet and fiercely eloquent Obama may not be able to keep up.
Stopping Donald Trump's rise may require something more.