Barack Obama Wants You to Come to His Chicago Leadership Summit—And to Change America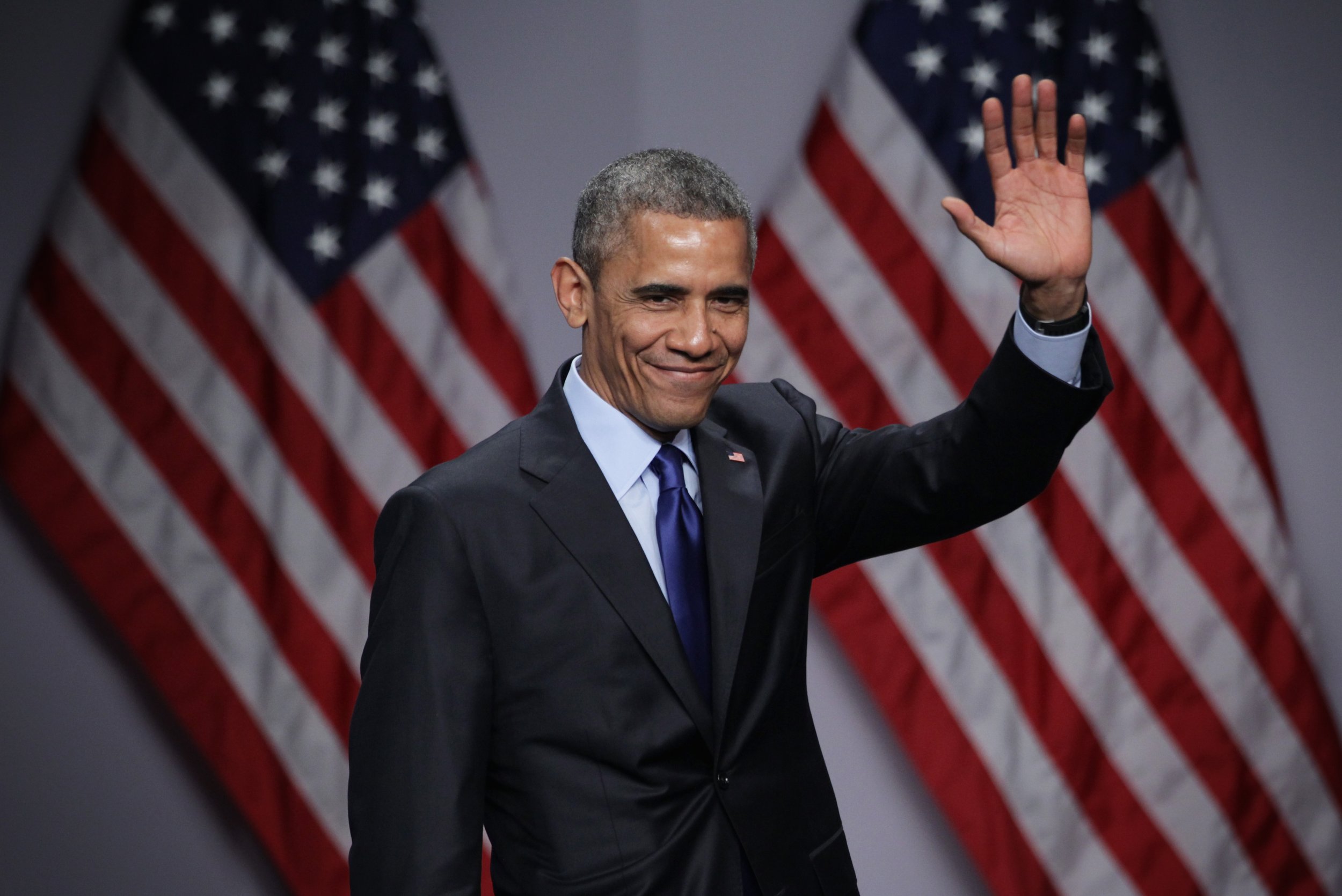 Don't call it a comeback, but Barack Obama is officially re-emerging onto the political scene this Halloween.
The Obama Foundation, the former president's 3-year-old nonprofit for global change, announced Wednesday it will hold a civic leadership summit in Chicago on October 31 and November 1.
"We're bringing together hundreds of leaders from all over the world for a hands-on exchange of ideas in my hometown, and the future site of the Obama Presidential Center, the city of Chicago," Obama said in a video promoting the event. "This leadership summit will be a place to gather and learn from one another, and then go back to your communities to lead others in the hard work of change."
Interested applicants were invited to fill out a nine-question form about why they want to attend, what they'd say to young people hoping to make a difference and how they're getting involved in their communities.
Wednesday's news was coupled with the launch of a few other projects. The foundation confirmed its plans to start a two-year, 20-person fellowship program with "hands-on training, resources and leadership development." It also will hold three Training Days events for young people in Chicago, Boston and Tempe, Arizona, as well as restart Obama's My Brother's Keeper Alliance, aimed at "building safe and supportive communities for boys and young men of color where they feel valued and have clear pathways to opportunity."
The former commander-in-chief remained largely apolitical in his statements about the initiatives, focusing broadly on themes of engagement and activism rather than tearing into President Donald Trump or Republican policies. As Politico pointed out, he's been reticent about blasting his successor in the press, speaking out only on major issues like health care reform.
The Obama team is also hard at work preparing for the presidential center, which plans indicate is set to cover some 200,000 square feet and cost about $500 million. But the project has run into controversy: Some residents living near the proposed Jackson Park location have voiced concerns about the center taking over space used for soccer practices and community events, while others have demanded details on how it may affect jobs in the area.
The foundation is scheduled to hold a public meeting Thursday to hear from local residents.