A Brief History of Barack Obama Dancing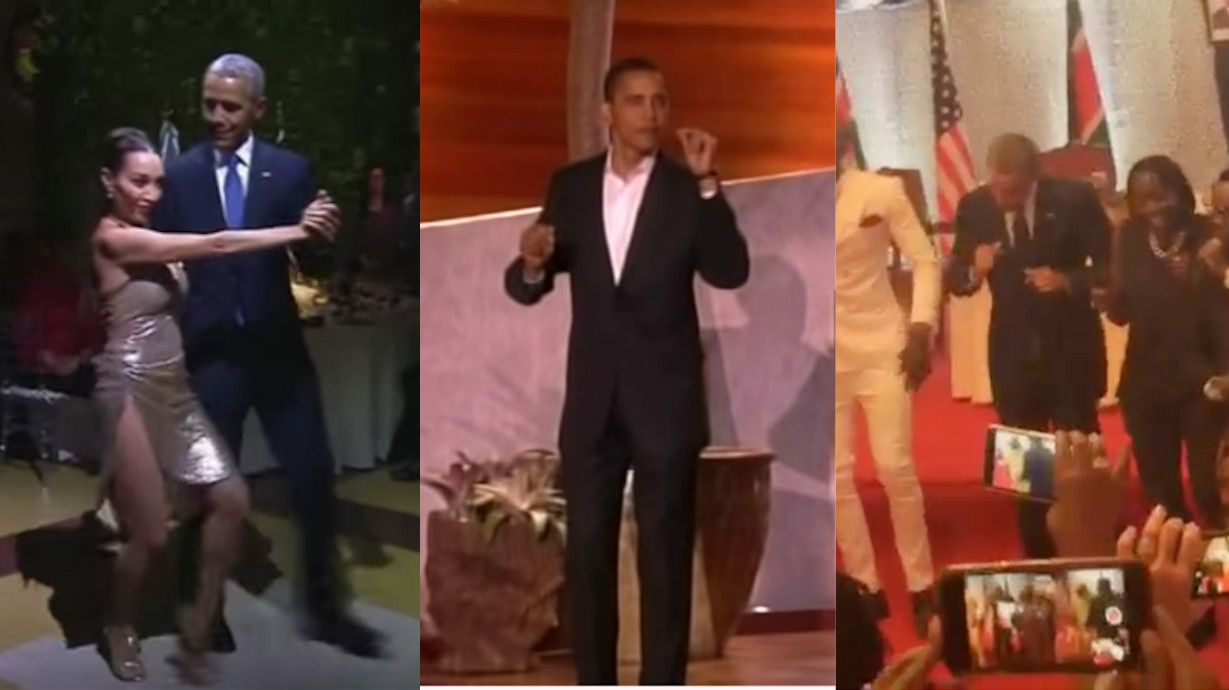 After attending a baseball game in Cuba on Tuesday, President Obama flew to Argentina for the first time with hopes of strengthening relations between the United States and Latin America. Just as baseball is woven into the cultural fabric of Cuba, so too is the tango a hallmark of life in Argentina. At a state dinner on Wednesday night at Buenos Aires's Centro Cultural Kirchner, the president was dragged onto the dance floor to try his hand at a different country's national pastime.tango is not only a difficult dance to master, it's pretty damn tough to even pass as a competent participant, which is why this stands above the rest as Obama's greatest dancing moment committed to video. After initially refusing the invitation, the president was surprisingly adept at mimicking her steps before bowing out to save himself any additional embarrassment.
Of course, Wednesday night was far from the first time Obama has let loose on the dance floor. Let's take a look back at two of the most rhythmic presidential terms in American history.
Before Barack Obama was President Barack Obama, he appeared on Ellen. And what do you do when you're a guest on Ellen? You dance.
In September 2015, Obama visited a middle school in Dillingham, Alaska. And what do you do when you visit a middle school in Dillingham, Alaska? You dance.
While visiting India for Diwali in 2010, the president followed the first lady on the dance floor and churned his arms with some students.
Some side-to-side action with Santa at the 2014 National Christmas Tree Lighting ceremony.
In July of 2015, Obama visited his father's home country of Kenya. He couldn't help but get down.
While the tango is brooding and deeply romantic, its Latin American cousin, the salsa, is a little more lighthearted. In 2009, Obama joined Mexican singer Thalia for a few shakes during the White House's Fiesta Latina event. A slight variation from what he brought to Ellen in 2007, this is clearly the POTUS's go-to style. Elbows raised, it's all in the hips.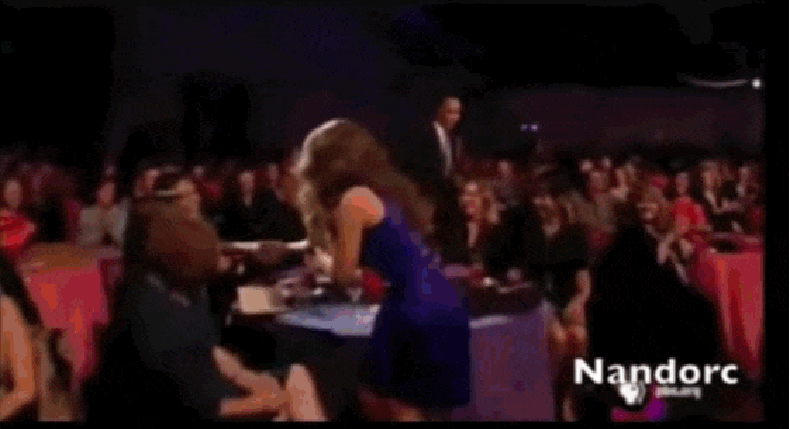 Barry O knows how to slow it down when the occasion calls for it. Here he is with the first lady at the 2009 Inaugural Ball, dancing to a live Beyoncé rendition of Etta James's "At Last." What a moment.
They danced again in 2013 when Obama was inaugurated for the second time. This time it was to a Jennifer Hudson cover of Al Green's "Let's Stay Together."
In February, Obama invited 106-year-old Virginia McLaurin to the White House to celebrate Black History Month. McLaurin had long dreamed of meeting Obama, and she was so excited upon seeing the president that she couldn't help reeling off a few dance moves. Obama joined—kind of.
And as a bonus, we're going to go ahead and count Obama's impassioned head-swaying to Aretha Franklin at the Kennedy Center Honors in December as dancing. Despite his enthusiasm, the president had a hard time keeping up with Carole King.