Barack Obama is tipping his cap to Black baseball. On June 29, the former President (and Chicago White Sox fan) shared a video on Twitter, honoring the Negro League in its centennial year. On social media, many are sharing a video or photo with the hashtag #TipYourCap2020 to pay tribute to Black baseball.
"Today I'm tipping my hat to everybody in the Negro Leagues who left a century-long legacy of talent, and spirit, and dignity, on our country," Obama said in the clip, wearing a Chicago White Sox baseball cap, supporting his hometown baseball club.
"So here's to Satchel Paige, Josh Gibson, Cool Papa Bell, and everybody else, including three brave women, who did us all proud. There were some great team names too, like the Chicago American Giants. Couldn't think of a more fitting label for everyone who suited up. Congratulations everybody."
The Negro League was launched in 1920 by Rube Foster (manager of the Chicago American Giants) at the YMCA in Kansas City, Missouri. At the time, the Jim Crow laws prevented Black players from participating in Major League Baseball. The Negro League was divided into the American League and National League, just like the MLB.
The Negro League existed from 1920 to the early 1960s, and produced 35 Hall of Famers, including catcher Josh Gibson, pitcher Satchel Paige, center fielder James "Cool Papa" Bell, and Jackie Robinson, who officially integrated baseball in 1947 when he signed on with the Brooklyn Dodgers. Paige entered the major leagues in 1948.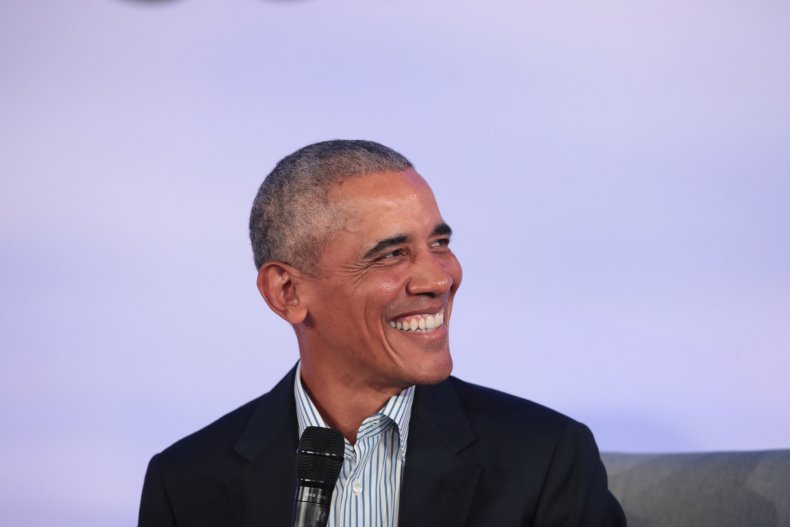 Once the MLB became more and more integrated, the Negro League slowly lost its fan base. However, the leagues successfully shined a light on and showcased the talent of Black baseball players when the Major League Baseball was not willing to. The Negro National League disbanded in 1949, and the Negro American League followed suit in 1960.
Originally, the Negro League Baseball Museum planned a year-long celebration for the 100th anniversary of the league, including a day where every MLB player would tip his cap to the Negro Leagues athletes who "helped baseball become a true national pastime," according to the museum's website.
However, due to the pandemic, the event couldn't move forward. The #TipYourCap2020 campaign on June 29 allows fans to share their thoughts and photos for a virtual commemoration of the Negro League.
Former presidents Bill Clinton and George W. Bush along with sports legends Michael Strahan, Michael Jordan, Billie Jean King and late-night host Stephen Colbert also tipped their cap in honor of the centennial of the Negro League. Robinson's family, including his widow Rachel, also shared a clip honoring Black Baseball.