Barack Obama's Top Economist Calls Stimulus Checks 'Unfortunate,' Doubts Impact
A top Obama administration economist believes it is "unfortunate" that stimulus checks were a big part of the second coronavirus relief bill, raising doubts about the impact of the direct payments on the wider economy.
Berkeley economics professor Christina Romer, a former chair of the Council of Economic Advisers, said stimulus checks "certainly do something," but the "bang-for-the-buck" was not particularly high compared to other forms of aid.
The former Obama administration adviser, who served in the wake of the financial crash of the late noughties, also said stimulus checks were "unappealing" because they were "poorly targeted" at those most in need of direct relief.
Speaking at the annual American Economic Association meeting at the weekend, Romer said: "They just go to everyone below a certain income level. And to the degree that they work, they stimulate spending overall, which is not necessarily desirable during a pandemic.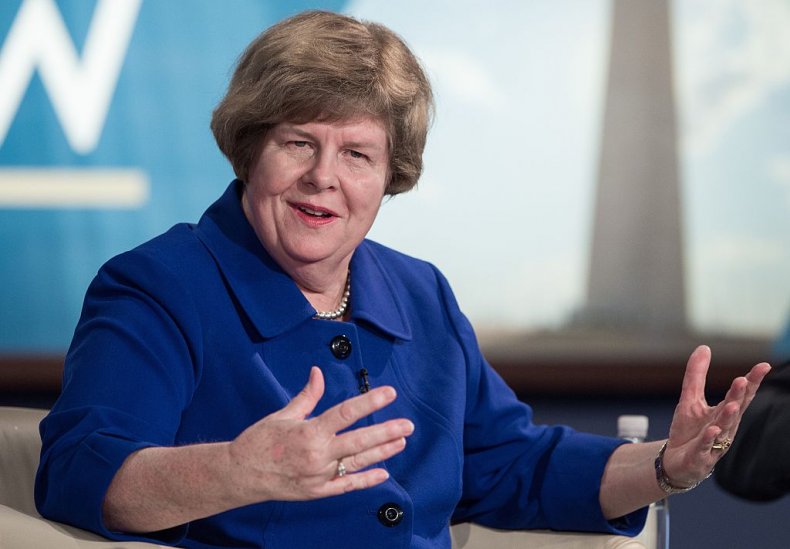 "It may in fact encourage activities like travel, and eating in restaurants, that is exactly what shouldn't be happening. And they obviously do nothing for the most affected sectors that can't open or respond because of health concerns."
At the time of writing, the Centers for Disease Control and Prevention (CDC) has discouraged unnecessary travel amid the COVID-19 pandemic, and noted that remaining at home is the best way to curb the spread of the disease. Several states have also imposed tough restrictions on bars and restaurant dining as infections have continued to climb across the U.S.
The top Obama administration economist added: "So I, at least, find it unfortunate that the one-time stimulus payments are one of the biggest components of what had a comeback in the most recent fiscal package.
Newsweek has contacted Romer for further comment. This article will be updated with any response.
The ex-Council of Economic Advisers chair poured cold water on stimulus checks after Congress voted to pass a second round of direct payments at the end of last month. Under the terms of the latest relief bill, Americans will receive $600 in stimulus as millions deal face debts in the thousands of dollars.
The original raft of stimulus checks provided under the CARES Act in March offered $1,200 in direct funds to millions of Americans as unemployment skyrocketed and lockdowns came into force at the start of the COVID-19 pandemic.
President Donald Trump and a number of lawmakers have demanded that the sum offered in the second round of stimulus checks be upped from $600 to $2,000 after Americans endured a long delay between the first and second coronavirus relief bills.
After Congress failed to pass $2,000 checks before the recess, the homes of House Speaker Nancy Pelosi (D-CA) and Senate Majority Leader Mitch McConnell (R-KY) were vandalized. "Where's my money," one piece of graffiti on McConnell's front door read.