Obama Suffers Major Setback as Congress Rejects Trade Deal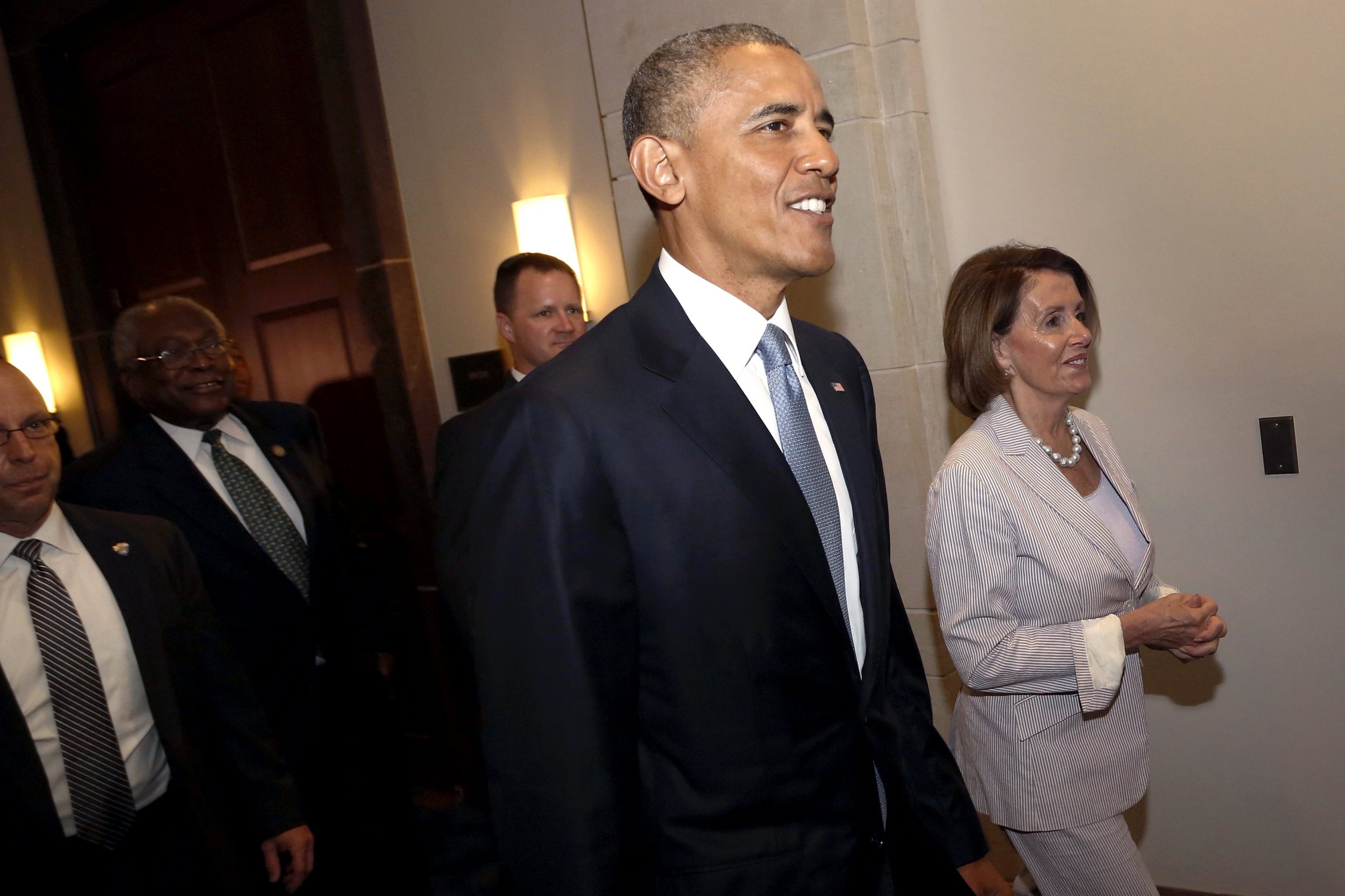 In a stunning blow to President Barack Obama and the Republican leadership in Congress on Friday, the House of Representatives rejected legislation needed to eventually pass the Trans-Pacific Partnership (TPP), a major economic treaty with America's Asian allies.
While some Republican leaders had expressed optimism in recent days, the agreement's fate seemed more uncertain when Obama made a rare visit to Capitol Hill on Friday to lobby House Democrats to back it. He urged them to either support the TPP or the ancillary bill in question, which would have helped protect workers displaced by the deal. The Democrats largely applauded the president's plea, but not enough of them voted his way.
The bill's rejection wasn't just a defeat for Obama. Rising sentiment against the 12-nation Trans-Pacific Partnership overwhelmed the White House's lobbying efforts, as well as those by business leaders and top Republicans in Congress. House Minority Leader Nancy Pelosi, who had remained silent until Friday about whether she'd back the trade agreement, joined the overwhelming majority of Democrats in opposing legislation to ensure its passage. Republican House members also defected in droves.
The defeat dooms an accord that includes some of the world's largest economies and represented a central part of the president's efforts to rebalance America's diplomatic and military might away from Europe and toward Asia. The agreement, more than 10 years in the making, would have eased trade barriers and created a kind of economic NATO in the Pacific.
The administration put its weight behind the accord. But the politics of trade have shifted in recent years, making it harder for presidents to get the trade deals they covet. Democratic opposition to free trade deals has been a reality in Washington since the 1990s, when President Bill Clinton struggled to pass the North American Free Trade Agreement. But in recent years, Republican support for such measures has become much less certain—in part because Republicans increasingly represent blue-collar manufacturing House districts that are adamantly opposed to these kinds of agreements.
Business groups suffered a defeat as well. They had worked overtime to secure passage of the TPP and found themselves smarting as organized labor, which employed television ads and threatened to cut off ties with pro-TPP Democrats, celebrated.
Congress on Friday did not vote on the accord, but the demise of related legislation—including a bill to provide trade adjustment assistance to workers displaced by trade agreements—meant the treaty was effectively dead. House leaders talked about taking up the trade adjustment assistance bill again next week, but the lopsided vote—it failed 126 to 302—made that unlikely. Another bill giving the president so-called fast-track authority to pass legislation with few if any amendments did pass narrowly—but in a form that would require new negotiations with the Senate, which has already approved all of these measures.
Without the trade agreement, the president is unlikely to make much progress on his Asian pivot in the remaining months of his term. The tense security situation between China, South Korea, Japan and the Philippines over territorial boundaries continues, and a breakthrough with China on economic issues such as currency, intellectual property and cybersecurity also seems remote. China was not part of the Trans-Pacific Partnership. But the president had waxed optimistic that Beijing might eventually join the alliance—bringing more transparency to what will soon be the world's largest economy.
For the 2016 presidential candidates, the collapse of TPP probably won't mean much. Hillary Clinton, who had supported the negotiation of the agreement as secretary of state but carefully declined to take a position on it as a presidential candidate, can now dodge questions about the treaty itself while sticking to platitudes about how treaties must be good for American workers. Martin O'Malley, the former Maryland governor, and Vermont Senator Bernard Sanders, who have launched long-shot bids for the Democratic nomination, both opposed TPP and can claim a small victory. Most Republican presidential candidates are on record as favoring the accord.