Barack Obama to Make First TV Appearance Since Trump Took Office on David Letterman's New Show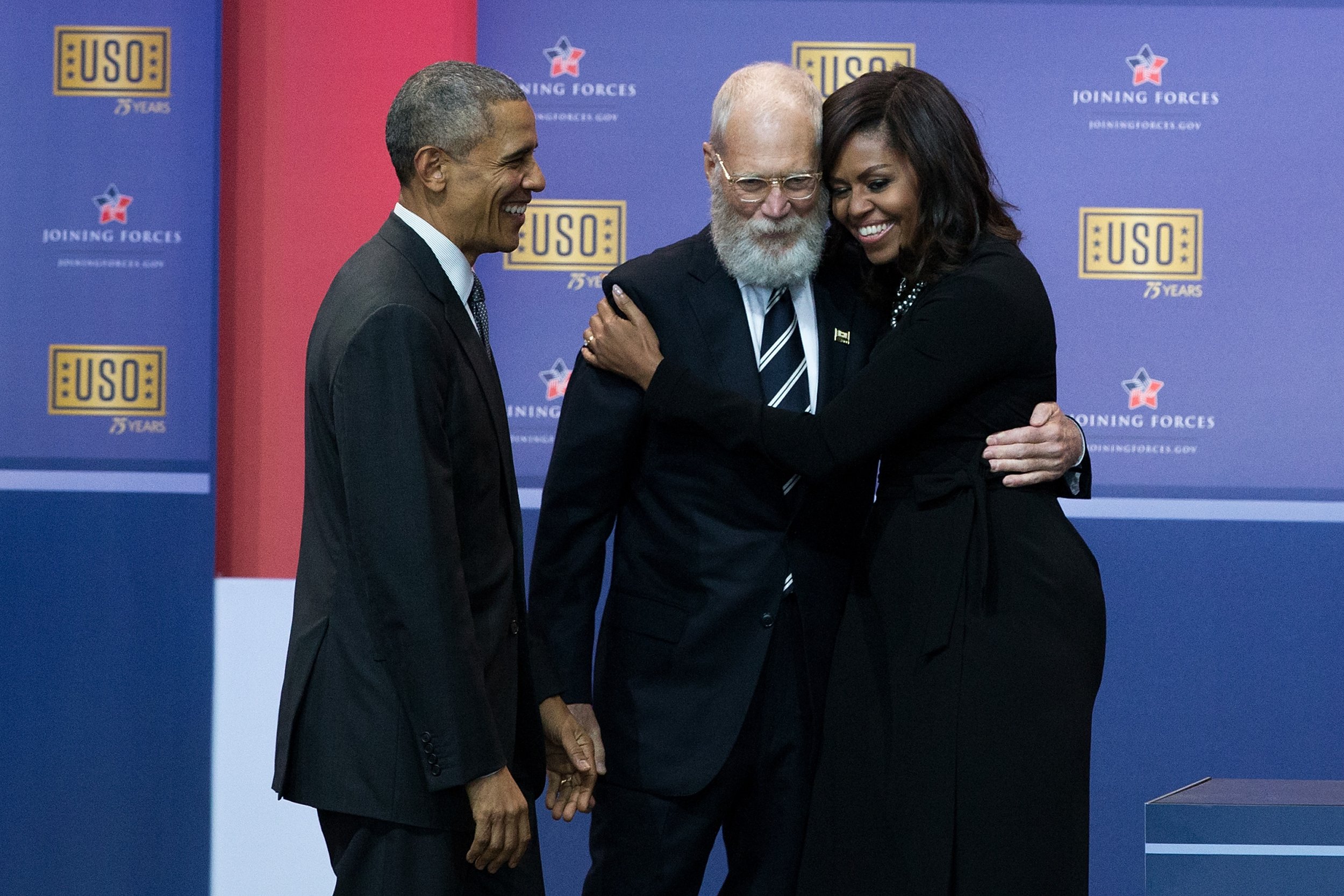 Former President Barack Obama will be the first guest on former late-night host David Letterman's new Netflix series airing January 12.
The show, which is now being called My Next Guest Needs No Introduction, was announced in August. It will feature six one-hour episodes with longform interviews between Letterman and assumingly high-profile guests who "need no introduction."
Netflix took to Twitter to make the announcement official, while also naming Letterman's five other guests.
"Obama. Clooney. Malala. Fey. Stern. Jay-Z. #MyNextGuestNeedsNoIntroductionWithDavidLetterman @Letterman do you think we need a shorter hashtag?" Netflix said in a tweet.
Netflix clarified a few details about the upcoming series in response to Twitter users' questions.
When one Twitterer asked if there would be "beard or no beard," referencing the facial accessory Letterman grew after retiring from late night, the streaming company responded, "extra beard."
The company also replied to a user asking if Netflix was finally coming out with a late-night-style show by clarifying, "It's more like in-depth interviews focused on the individuals and their lives, rather than news-based."
Letterman hosted CBS's The Late Show for more than 30 years before departing in 2015. He was succeeded by Stephen Colbert, who remains in the role.
After the August announcement of his new Netflix series, Letterman did an interview with The New York Times. He said the new show—which was untitled at the time—felt "exactly what I want at this stage of my life."
Letterman told the Times that his Netflix series would differ in a few ways from The Late Show.
"I can't stop talking, so there's no time limit," he said. "I can just talk the ears off people, until they call the police."
Letterman went on to give his plan for the show, which was to "write down a list of people that you know you're not going to be able to talk to, and those are the people that I want to try to get to talk to."
The late-night host hinted at a guest he had already scheduled that he was particularly excited to have on the show. It is unclear as to whether this special guest was Mr. Obama.
Obama made his last TV appearance as president on 60 Minutes in January 2016. He has yet to appear on TV since the beginning of Trump's tenure and has made only limited direct comments about his successor's policies.