Obama Was Also Chosen by God, Says Trump's Spiritual Adviser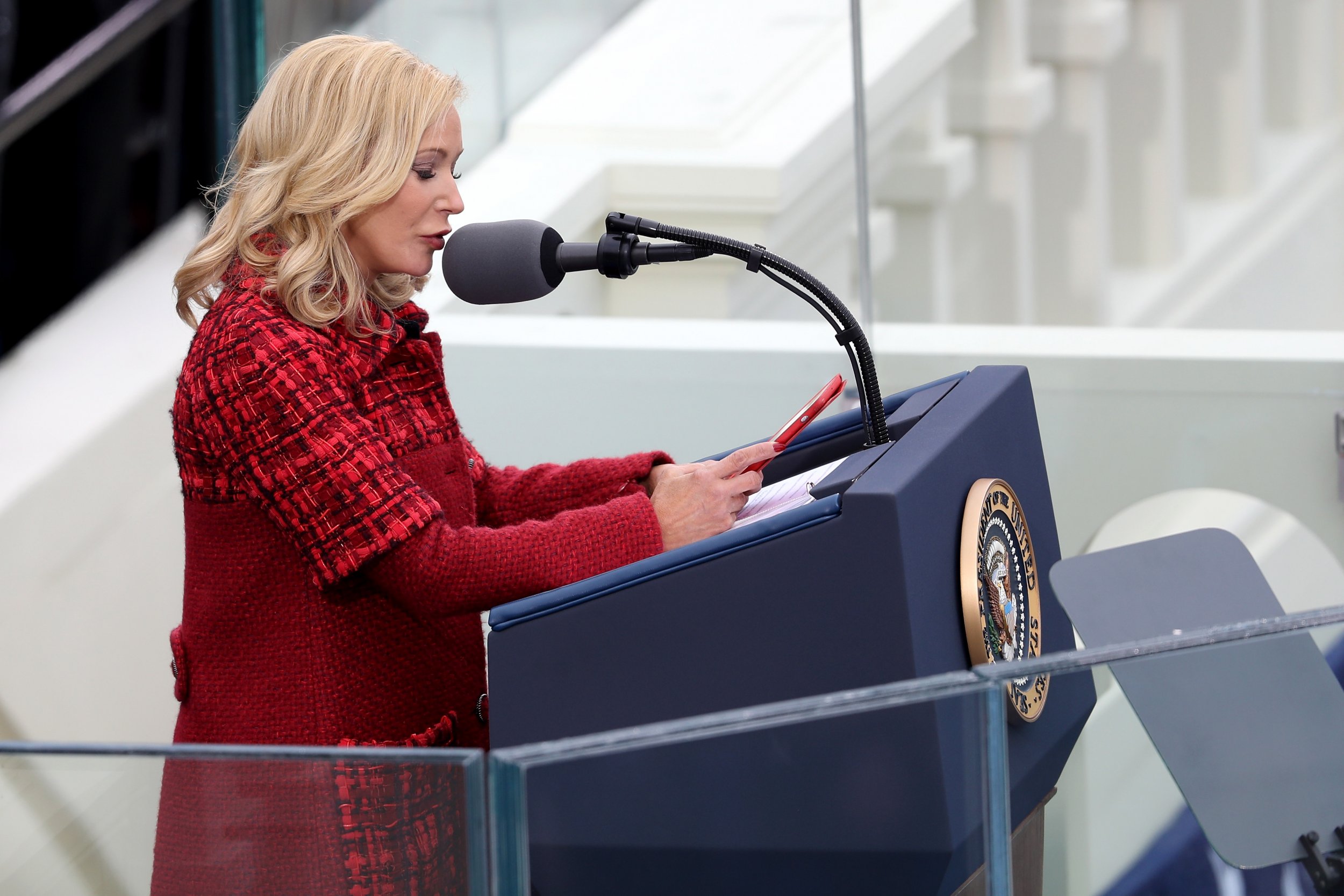 President Donald Trump's spiritual adviser has been making headlines recently.
Paula White, the pastor of New Destiny Christian Center, a Florida megachurch, recently said in a televised interview that Trump had been "raised up" by God and suggested that those who opposed his agenda were "fighting against the hand of God."
At a conference of religion journalists Saturday, White said that she regretted some of what she had said. But the pastor also reaffirmed her belief that those in authority have been elected by God and said this applied not only to Trump but to his predecessor and presidential opponent as well.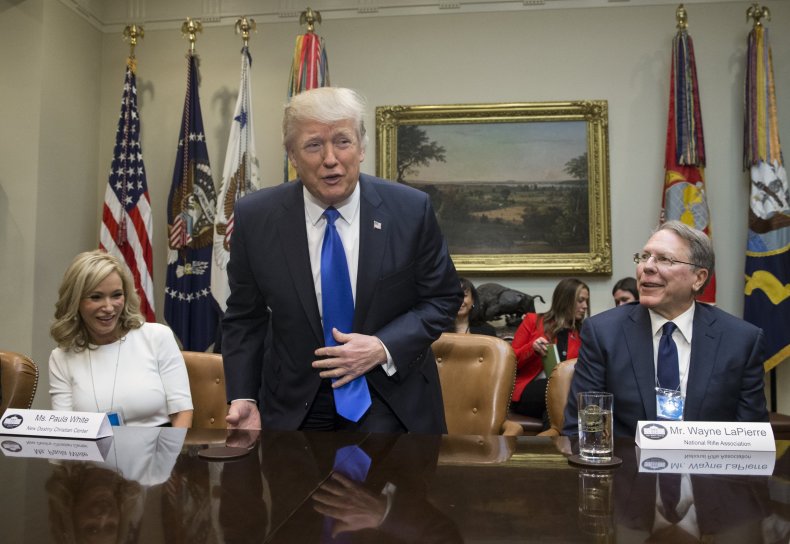 "I'm a preacher, and I got a little fired up and I said some things invariably that I wished I would not have said...and some things that could most definitely, and have most definitely, been taken out of context," said White at the Religion News Association conference in Nashville, in a Q&A that was shared on Facebook.
"And with that said, do I believe that God raises up authority? Do I believe that he sets one up and he pulls one down? When I read from Genesis to Revelation, I do believe that. So I don't believe that just for President Trump. I would believe that for President Obama, I would believe that had Hillary [Clinton] been in [office]."
Related: How Donald Trump is singing from Joel Osteen's hymn sheet
Explaining her comments about those who oppose Trump "fighting against the hand of God," White said that she had been talking about prayer and how people can often find themselves resisting God in their own life, and that her comments had been taken out of context.
White was referring to comments made in August on The Jim Bakker Show, a right-wing talk show hosted by U.S. televangelist Jim Bakker. On the show, White had praised the fact that Trump was "not presidential" and said he had been "raised up by God.
"It is God that raises up a king, it is God that sets one down, and so when you fight against the plan of God, you're fighting against the hand of God," White said on the show.
White has been friends with Trump since the early 2000s and says the former business mogul originally reached out to her for prayer regarding his role as host of reality show The Apprentice.
Since Trump's rise to power, White has remained a close adviser to the president. She heads up an informal evangelical advisory board that wields significant influence over Trump; members of the board claimed they had convinced him to implement a six-month delay before rescinding the Deferred Action for Childhood Arrivals program that protects almost 800,000 undocumented immigrants.
Her role involves visiting Trump in Washington every few weeks, and members of the evangelical board claim to have senior Trump administration officials on "speed dial."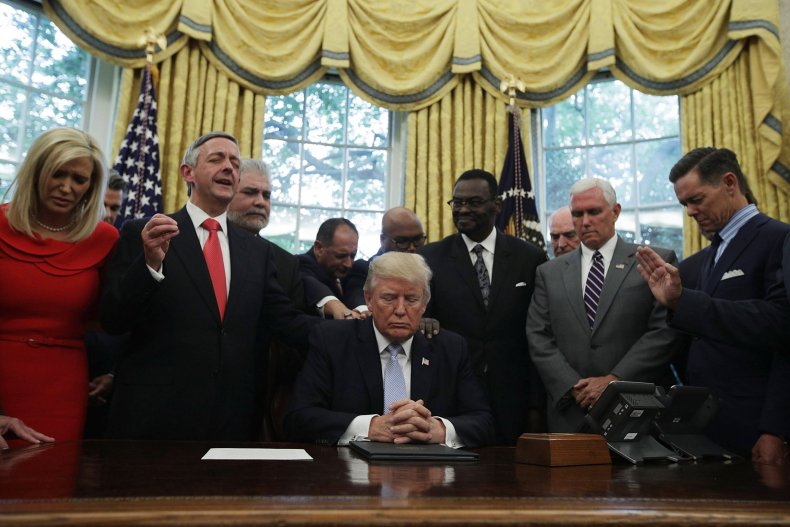 White also defended Trump from criticism regarding comments he made on the presidential campaign trail regarding forgiveness. Trump said in July 2015 that he was not sure if he had ever asked God for forgiveness for his actions. "I think if I do something wrong, I think, I just try and make it right. I don't bring God into that picture. I don't," Trump said at the time.
"Our president 100 percent is a Christian who understands receiving faith by the grace of the Lord Jesus. He understands repentance, and I've seen him on many occasions in private and even in public," said White, declining to provide specific details of what Trump had repented.
White referred to a "challenging time" during Trump's campaign, possibly the leak of an audiotape in which Trump bragged about being able to sexually assault women. The pastor said that Trump had reached out to three people, including her. "He was very, very, I'm going to say, understanding. He said, 'I have become a better man,'" said White.
"He knows, like all of us know, that prayerfully I'm better tomorrow than I am today, and I'm better today than I was yesterday."