Obama Is Returning to Politics to Pass the Baton to New Party Leaders in Battle Against Trump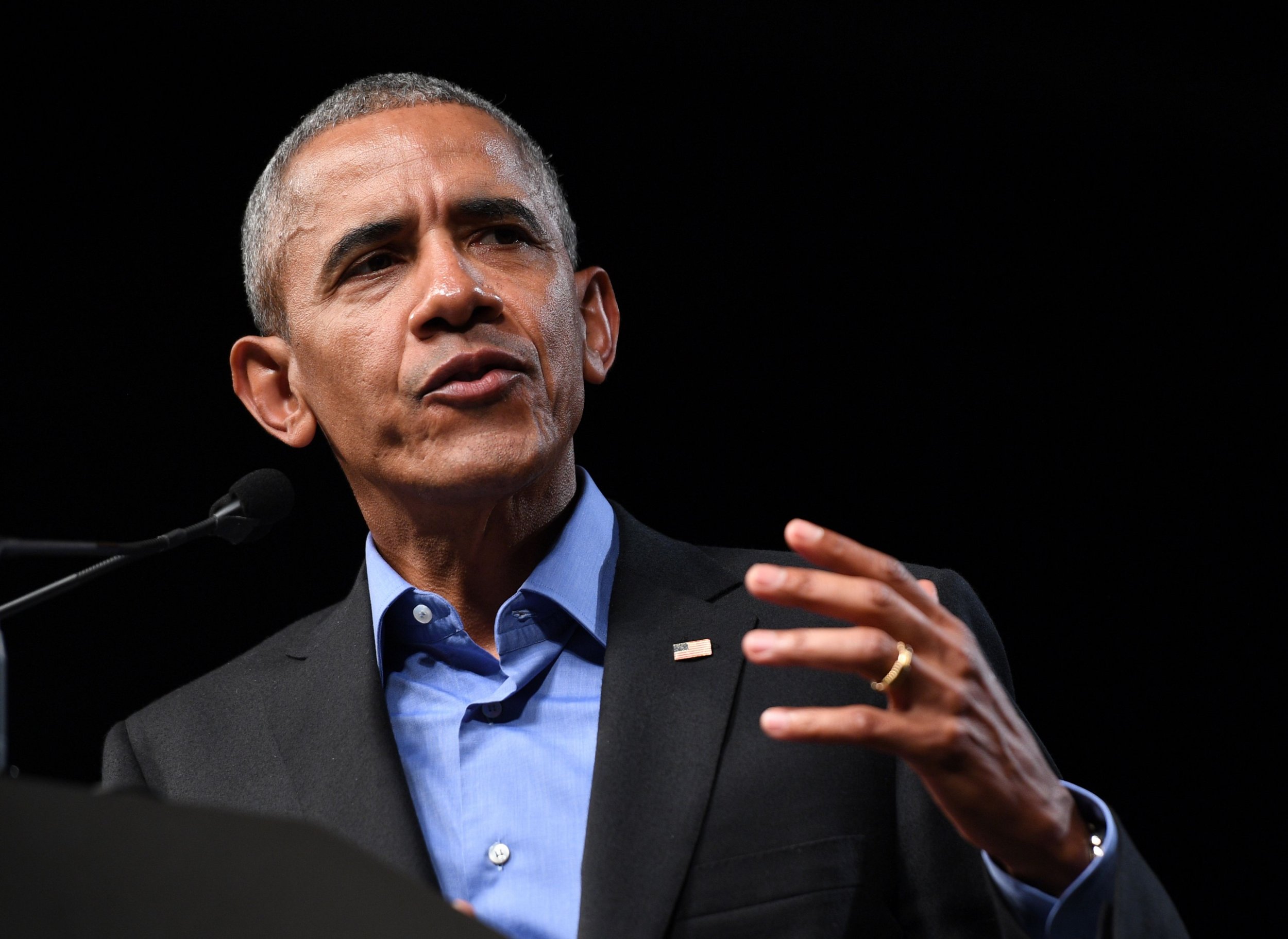 After spending 2017 under the radar, former President Barack Obama has an ambitious 2018 ahead, planning to traverse the country in support of Democratic candidates up and down the ballot. But don't call it a comeback, because Obama knows it's no longer his turn. He's passing the baton.
"President Obama wants to help Democrats win," Eric Schultz, senior adviser to Obama and former White House principal deputy press secretary, told Newsweek. "But he also knows the best way to rebuild the Democratic Party is to help support the next generation of leaders."
Related: Obama is returning to politics in 2018, and Trump should be worried
So how does the president choose where to go and which candidates to campaign for? By request only.
"The president's approach has always been ... he goes to places where he is invited," Schultz said, adding that "it's not for [Obama] to handpick" who the next party leaders should be.
In a year where Democrats are in a difficult position, defending 10 Senate seats in states that President Donald Trump won in the 2016 election, Obama is aware his presence may not be as helpful in some red states.
"There's a lot of live wires in 2018, so he's gonna be helpful where he can be," Schultz said when asked where the president may campaign in the year ahead.
But Democratic strategist Andy Barr scoffs at that theory, saying that any Democrat in any corner of the country should seek an appearance from Obama in a year where pundits expect and historical precedent indicates there will be significant Democratic gains in the House of Representatives.
"I would tell people that if you want to find a convoluted way to lose in a wave year you should reject Barack Obama," Barr told Newsweek. "He's Michael Jordan for us ... and turning him down would just be dumb."
With Democrats across the country struggling to settle on the new face of the party and the public speculating on no fewer than 20 potential candidates to face Trump in 2020, Obama is still the de facto leader in the eyes of many.
"Barack Obama is still sort of the leader of our party," Barr said. "Every candidate running who's a Democrat, no matter what district you're in, you know it says Democrat next to your name on the ballot" and an appearance by the former president can only help mobilize the party's voting base.
And recent polling backs Barr up. A CNN poll released last week found that 66 percent of Americans have a favorable view of Obama, with just 32 percent holding an unfavorable opinion of the former president. The favorability rating is Obama's highest in this poll since an April 2009 survey found his favorability rating at 69 percent in the second year of his presidency.
The former president has mostly stayed out of the political fray since departing the White House a year ago, though not entirely. Obama made a couple of campaign appearances for gubernatorial candidates in Virginia and New Jersey and recorded a robocall for then-Alabama senatorial candidate Doug Jones. He also waded into a few political fights during the year, making an impassioned Facebook plea when Republicans were on the verge of repealing Obamacare, his signature piece of legislation.
Obama is expected to wait until the fall to hold public campaign rallies, a person familiar with his thinking confirmed to Newsweek, but that hasn't kept candidates from reaching out on an almost daily basis.
"We hear from everyone, people are not shy about asking for the president's support," the person said.
And why shouldn't they?
"He is the most popular political figure in the country," the person said. "And I think the most respected figure in the world."