Barack Obama Works Out to Songs by Beyoncé and Jay Z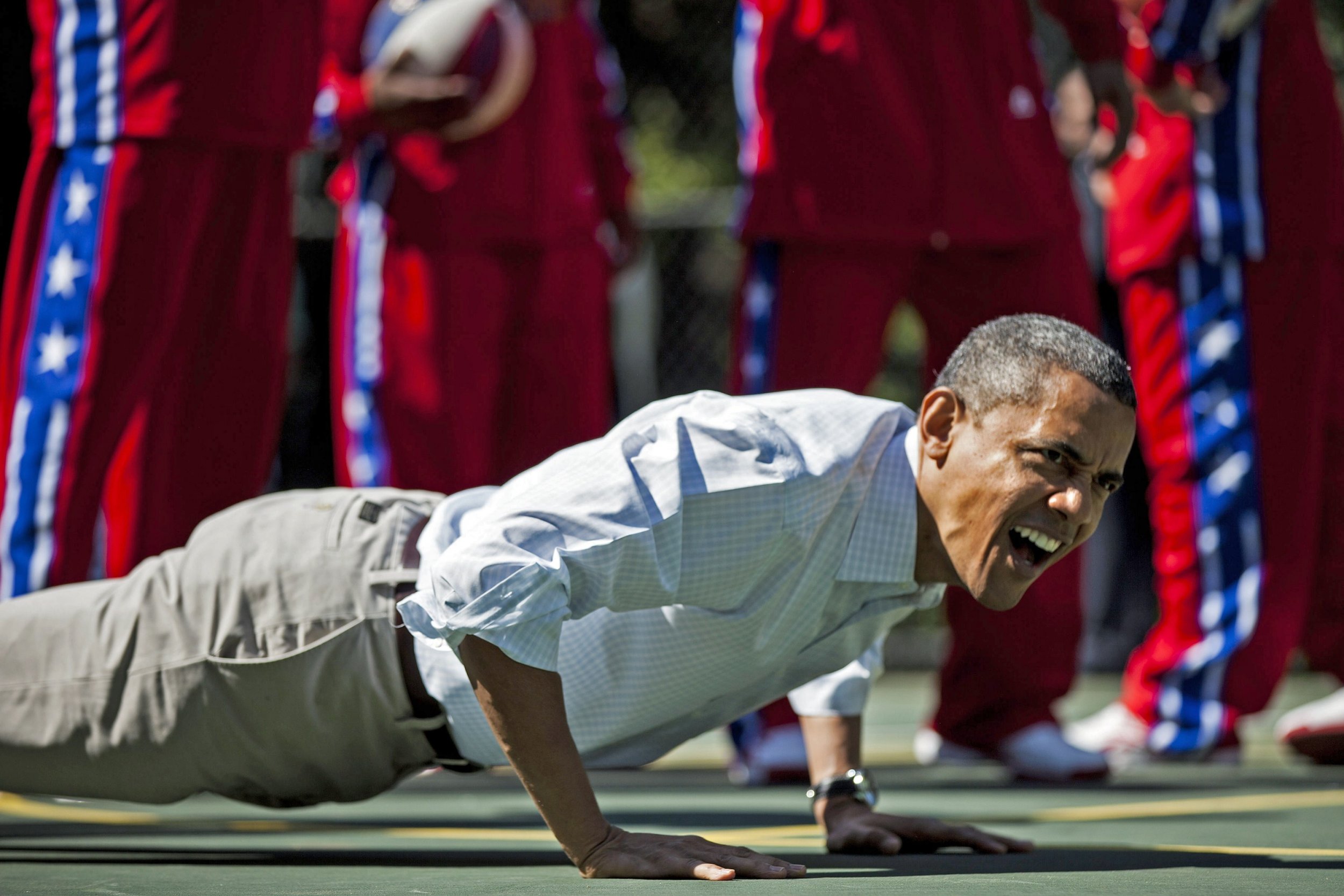 Barack Obama may be one of the most physically fit U.S. presidents in history, but he too relies on a high-energy playlist to get his blood pumping in the gym.
The commander-in-chief shared his favorite workout songs in Wired magazine's November issue, which he also guest-edited.
It's perhaps unsurprising that Beyoncé and her husband Jay Z, noted friends of Obama and his wife Michelle, made the cut. The president hits the treadmill to Beyoncé's pulsating "Get Me Bodied," taken from her 2006 album B'Day. His Jay Z song of choice, meanwhile, is the Drake collaboration "Off That," lifted from 2009's The Blueprint 3.
Obama also likes to workout to The Black Eyed Peas' pulsating "Let's Get It Started," while an unlikely track on his playlist is "Emergency," recorded by the Swedish electropop duo Icona Pop.
Obama's eclectic playlist also features older songs from the likes of Nina Simone, Sting and Bob Marley. Listen to his gym playlist here.
In case you want DJ Obama mixing the decks at your next party, the outgoing president also shared his key summer anthems in August, featuring the likes of Janet Jackson, Chance the Rapper and even Sara Bareilles.