Former President Barack Obama has tended to stay away from political partisan frays since he left the White House, instead lending endorsements and participating in efforts that are designed to motivate Americans—especially young ones—to get out and vote.
He continued that trend in a video released Wednesday by digital media company ATTN: that features a message for young people who see the video on social media: There are no excuses, so get out and vote in the upcoming midterm elections.
"When it comes to something like Dancing With the Stars, people actually think their vote matters," said Obama, referring to the popular ABC TV show in which judges and viewers vote for their favorite dance performers. "But a vote in this November's election actually does matter."
ATTN: has roughly 6 million "likes" on Facebook, with much of its target audience being young Americans. The former president has taken to other digital media companies with large social media followings like NowThis News in an attempt to engage with young potential voters.
Highlighting the fact that Trump was elected by less than 100,000 votes in three states—Michigan, Pennsylvania and Wisconsin—which is fewer people than attend the Coachella music festival each year, Obama laid out seven excuses that young voters often give as to why they don't cast a ballot come election day.
Those excuses included the following:
I don't care about politics
I can't relate to the candidates
My vote doesn't matter
Midterms are boring
I am uninformed
I don't know where I'm supposed to vote
I don't have time to vote
"Here's your chance to vote for people who actually know what the internet is," Obama said. "You wouldn't let your grandparents pick your playlist. Why would you let them pick your representative who's going to determine your future?"
Although avoiding explicitly naming the president and certain candidates, the former Democratic president has taken some public swipes at the GOP and Trump, including during a speech at the University of Illinois in September in which he said the "politics of division and resentment and paranoia has unfortunately found a home in the Republican Party."
Unveiling two rounds of endorsements in recent months, Obama has thrown his support behind 341 Democratic candidates running in local, state and national races. Some noticeable candidates included progressive gubernatorial candidate Andrew Gillum in Florida, self-described Democratic Socialist and New York congressional candidate Alexandria Ocasio-Cortez and Arizona Congresswoman and Senate candidate Kyrsten Sinema.
A noticeable candidate who was not on either list included Democrat Beto O'Rourke who is in a hotly contested race in Texas against GOP incumbent Senator Ted Cruz.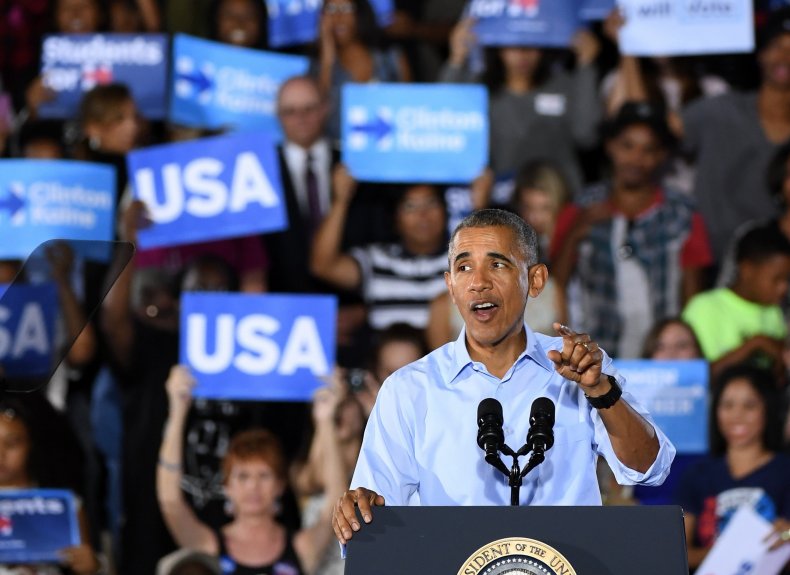 Obama said simple excuses like being uninformed, not knowing where a polling location is or not having the time are all invalid excuses. The internet, early voting and absentee ballots are the simple solutions to those problems.
"Look, I don't care about Pokémon. But that doesn't mean it won't keep on coming back," Obama said. "That's actually what people in power are betting on: that you'll check out. That you won't vote. When you opt out, that's what allows other people to essentially fill that void."