Today, Barack Obama, the former President of the United States, turns 59 years. Let's celebrate the first Black president, who also happens to be a former basketball player, a family man, and continues to be an inspiration to many.
On social media, Michelle Obama celebrated her husband's birthday milestone with a heartwarming photo. In the throwback picture, the former president and his wife are gathered with their two children, Sasha and Malia. She shared her well wishes to her "favorite guy."
The former First Lady of the United States wrote, "Here's to all the good days, blue skies, and new adventures to come."
Here are 11 interesting facts about Obama that every sports and comic book fan will want to know: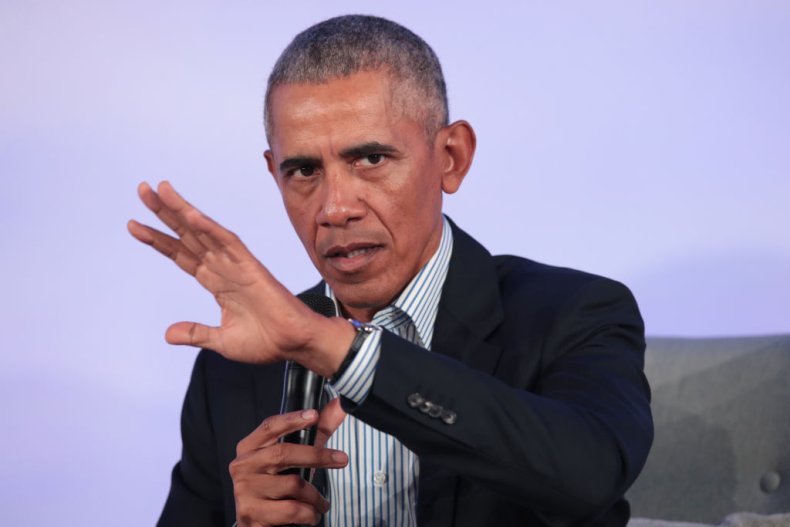 11. For The Love Of Basketball
Did you know Obama is a huge fan of basketball? According to the White House Museum, Obama had basketball court lines painted and added removable baskets onto the White House tennis court in 2009.
10. A Leader On The Basketball Court
During the '70s, Obama played for the Punahou High School varsity basketball team. Four years ago, in an interview withNBC News, coach Chris McLachlin was impressed by Obama because "he showed leadership and caring for his teammates."
McLachlin said, "Those are qualities a president should have. Standing up for your buddies. Having their back. Speaking up for yourself."
9. His Basketball Skills
Four years ago, Los Angeles Clippers' Chris Paul spoke to GQ about playing basketball against the former president. Paul described Obama's basketball skills, "I was shocked at how good he was. Nice lefty jump shot. But he got lucky one time on the break. I sort of jumped out, made him guess which way to go and he made the right play, crossed over, made it look like he crossed me up."
8. His 50th Birthday
Dan Pfeiffer, former White House communications director, recently spoke to Sports Illustrated about how Obama celebrated his 50th birthday. Obama and personal aide Reggie Love invited a bunch of all-star NBA players to play a basketball game. Among the players who showed up were LeBron James, Alonzo Mourning, Magic Johnson, and Kobe Bryant.
Pfeiffer said, "Kobe Bryant came but he was injured at the time. He and Bill Russell watched the game and it was like a mix of NBA players and Obama and his regular sort of his friends from high school. He plays with his high school team mostly and they went back and forth for a couple hours on Obama's birthday. Then there was a big birthday barbecue afterwards and all the players came to that."
7. He Worked At Baskin-Robbins
As a teenager in Honolulu, the former president had a summer job working at the ice cream shop, Baskin-Robbins. Five years ago, Obama wrote about the experience in an essay for the LinkedIn series, "My First Job."
Obama wrote, "Scooping ice cream is tougher than it looks. Rows and rows of rock-hard ice cream can be brutal on the wrists."
"And while I may have lost my taste for ice cream after one too many free scoops, I'll never forget that job — or the people who gave me that opportunity — and how they helped me get to where I am today," he added.
6. The Barber
For about 20 years, Zariff has been Obama's main barber. He flew back and forth from Chicago to Washington, in order to cut Obama's hair.
Four years ago, Zariff spoke toComplexabout cutting Obama's hair at his barbershop, the Hyde Park Hair Salon. He described Obama at his shop, "He would definitely participate in all the debates when he was there. He'd get on your case too. He'd talk about you. He definitely had a lot of competition in there too as far as a lot of the debates. He was very intelligent, but he didn't really throw it at you. He would lay back in the cut with it and listen to everybody else."
5. He Loves Playing With Kids
According to The White House Archives, Nicholas Tamarin was dressed up as Spider-Man for Halloween. Back in 2012, he was trick-or-treating with his father, Nate Tamarin, who was a White House aide. Outside the Oval Office, Obama played with the three-year old trick r' treater and pretended to be caught in Spidey's webbing.
Obama tweeted, "Photo of the day: President Obama gets caught in Spider-Man's web."
4. A Star Wars Fan
Five years ago, Obama and the First Lady celebrated Star Wars Day. The couple danced with a Stormtrooper while R2D2 played Mark Ronson and Bruno Mars' pop hit, "Uptown Funk."
3. He's The Harry Potter Parent
Obama has read the first six of the Harry Potter books to his daughter, Malia. Five years ago, he was left in charge to grab a copy of the seventh and final installment, Harry Potter and the Deathly Hallows. In an interview with Associated Press (Fox News), Michelle said, "That's one of those things, I'm like 'You are the Harry Potter parent."
2. Do The Right Thing
For their very first date, Obama took his now wife, Michelle, to see Spike Lee's classic movie, Do the Right Thing. Seven years ago, the Obamas celebrated the film's 25th anniversary.
He teased MTV News, "So Spike, thank you for helping me impress Michelle."
She added, "He was trying to show me his sophisticated side by selecting an independent filmmaker."
1. The Wire
Did you know Obama is a huge fan of The Wire? Six years ago, Obama spoke with the show's creator David Simon about the popular character, Omar Little (Michael K. Williams). On the HBO crime drama, Omar is a gangster who robs drugs dealers in the crime-ridden city of Baltimore.
Obama said, "Omar is, by the way, my favorite character on my favorite show."