Barack Obama's Kenyan Half-Brother Celebrates Donald Trump Victory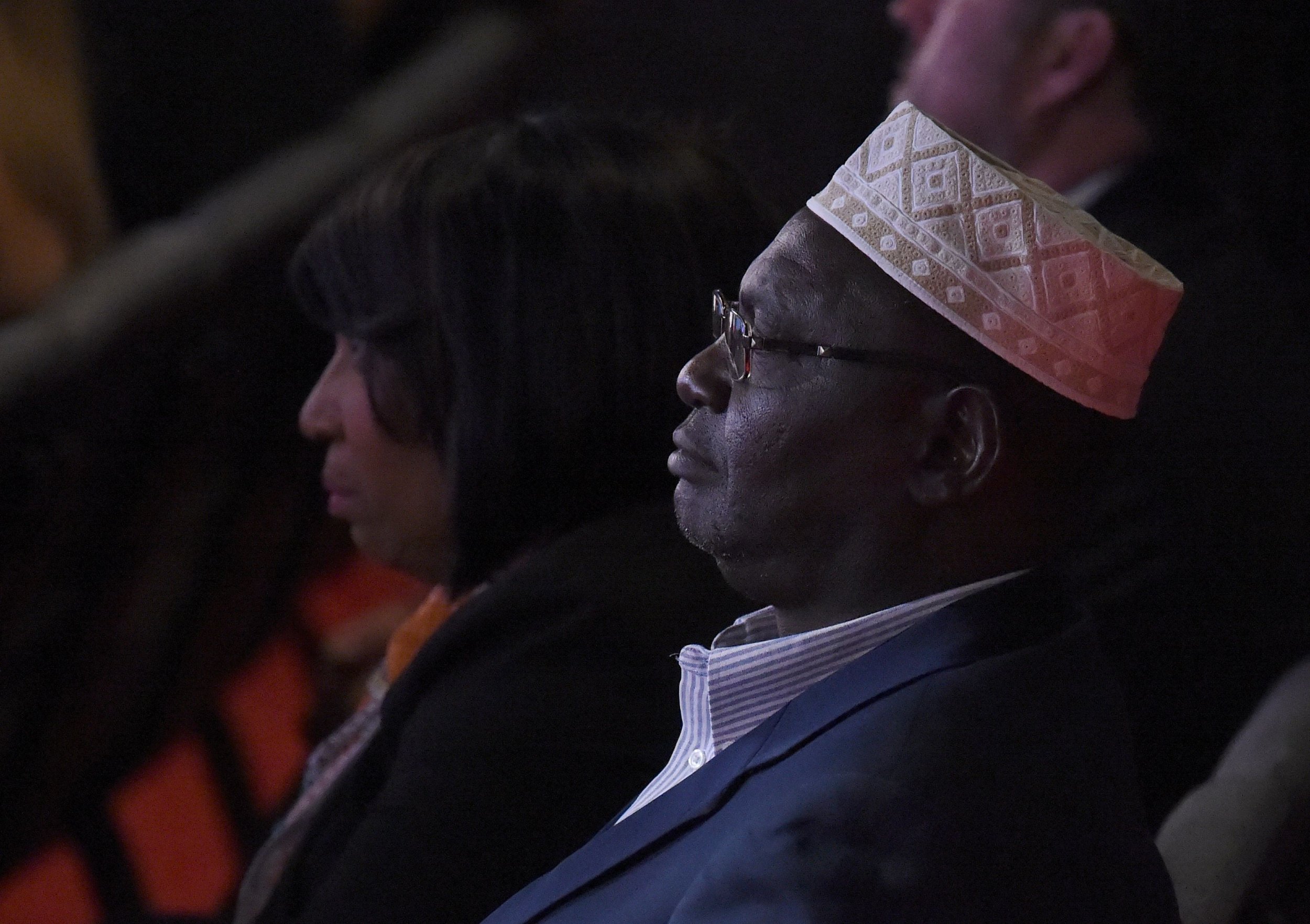 The Kenyan half-brother of incumbent U.S. President Barack Obama has celebrated the victory of Republican candidate Donald Trump over Democratic rival Hillary Clinton.
Malik Obama, a Kenyan with U.S. citizenship who is based in Virginia, tweeted a series of messages of support for Trump overnight on Tuesday.
The Kenyan tweeted throughout the night as Trump clinched victory in a series of key states—including Florida and North Carolina—which eventually led to him secure victory Wednesday morning.
"All thanks and praises to Allah, God Almighty. I prayed for Barack Obama, he won; I prayed for Mr. Trump, he won. God does as He pleases," tweeted Malik Obama, a Muslim, as Trump's victory began to look assured.
He then went on to compare Trump with African-American human rights activist Malcolm X, saying that the Republican candidate was ready to die for his populist cause. "Mr Trump is Malcolm X reincarnated; the white Malcolm X!" the Kenyan tweeted.
When contacted via Twitter by Newsweek for his reaction on Trump's victory, Malik Obama replied: "THRILLED!!!"
Malik Obama is the son of Barack Hussein Obama, a Kenyan who also fathered the current U.S. president. The Trump supporter has a different mother to the current president, whose eight-year presidency will conclude in January.
The Kenyan has publicly criticized his half-brother for allegedly turning his back on his Kenyan family since taking office in the White House in 2008. Obama visited Kenya for the first time as U.S. president in 2015.
Despite reportedly being best man at his half-brother's wedding, Malik Obama publicly disavowed his support for the president's Democratic party and backed Trump's campaign. "I like Donald Trump because he speaks from the heart," the Kenyan told the New York Post in July. Among his reasons for supporting Trump was the Republican's opposition to same-sex marriage. Following the report, Trump's campaign reportedly invited Malik Obama to attend the third presidential debate.
Malik Obama has also supported Trump's pledge to temporarily ban Muslim immigration to the U.S., calling it "common sense" in an interview with the BBC in July.