Barbados Removes Queen Elizabeth II as Royalist Says it Proves Prince Harry Right
Barbados will remove Queen Elizabeth II as its head of state in order to "leave our colonial past behind," the Caribbean nation's government has said.
The island is currently a constitutional monarchy with a democratically elected prime minister and the queen as its head of state, however, it is now set to become a republic by November 2021 in time for the 55th anniversary of its independence from British rule.
The public reaction in the U.K. has prompted one royal commentator to claim Prince Harry has been proved right about racism in the Commonwealth—a group of nations made up overwhelmingly, but not entirely, of former British territories and headed up by the queen.
In July, the prince called on Britain to acknowledge its past in the days of Empire.
On Twitter, Charlie Proctor, editor of website Royal Central, posted screenshots of some furious Facebook comments.
He added: "Barbados decides, quite reasonably, that they do not want their Head of State to be based in a palace 4,000 miles away.
"Cue the British and their sense of entitlement... Doesn't this just prove Prince Harry's point?"
The prince and Meghan Markle spoke out against racism and unconscious bias in a video call with the Queen's Commonwealth Trust in July.
Prince Harry said: "When you look across the Commonwealth, there is no way that we can move forward unless we acknowledge the past."
Meghan said: "It's not just in the big moments, it's in the quiet moments where racism and unconscious bias lies and hides and thrives."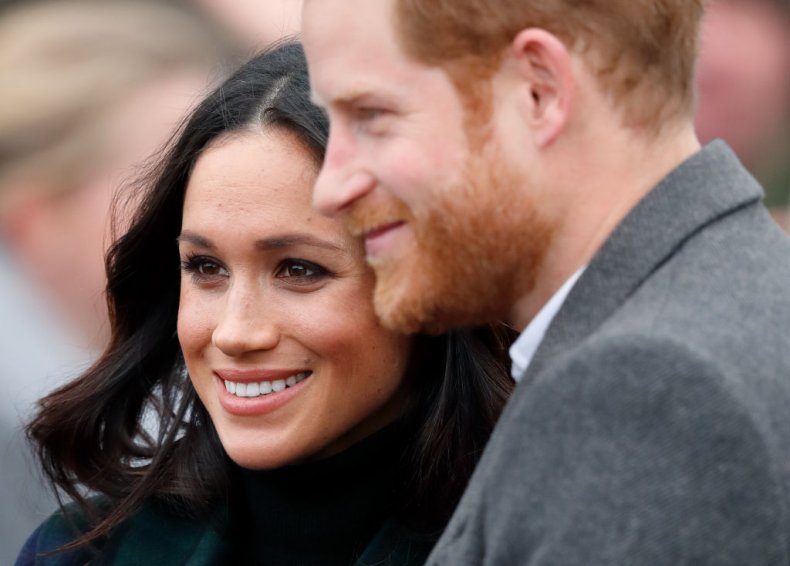 Among the comments Proctor posted, one said of Barbados: "Fools, they should feel honored, I hope they don't regret that move."
Another wrote: "Free to have a corrupt president. I can see problems in the near future."
A third said: "Scandalous, no more donations from us and I shall make sure others know what you are doing by dropping our queen grrrrrrr."
While another angry Facebook user wrote: "How much money will that save us and will all the immigrants in this country go back."
Harry and Meghan were criticized in Britain at the time of their remarks, with some commentators saying it was wrong to call out the Commonwealth for the crimes of the British Empire.
However, Barbados Prime Minister Mia Mottley defended Harry shortly after his remarks. "I think Prince Harry captured it," she said. "There has to be a conversation.
"It can't be reduced to a headline, it can't be reduced to sensationalizing. And to that extent we expect a conversation, difficult as it may be, is absolutely necessary."
She wrote the speech given yesterday by Governor-General Dame Sandra Mason announcing the break with the monarchy.
Mason said: "The time has come to fully leave our colonial past behind. Barbadians want a Barbadian Head of State.
"This is the ultimate statement of confidence in who we are and what we are capable of achieving.
"Hence, Barbados will take the next logical step toward full sovereignty and become a Republic by the time we celebrate our 55th Anniversary of Independence."