Is Senator Barbara Boxer About to Throw in the Towel?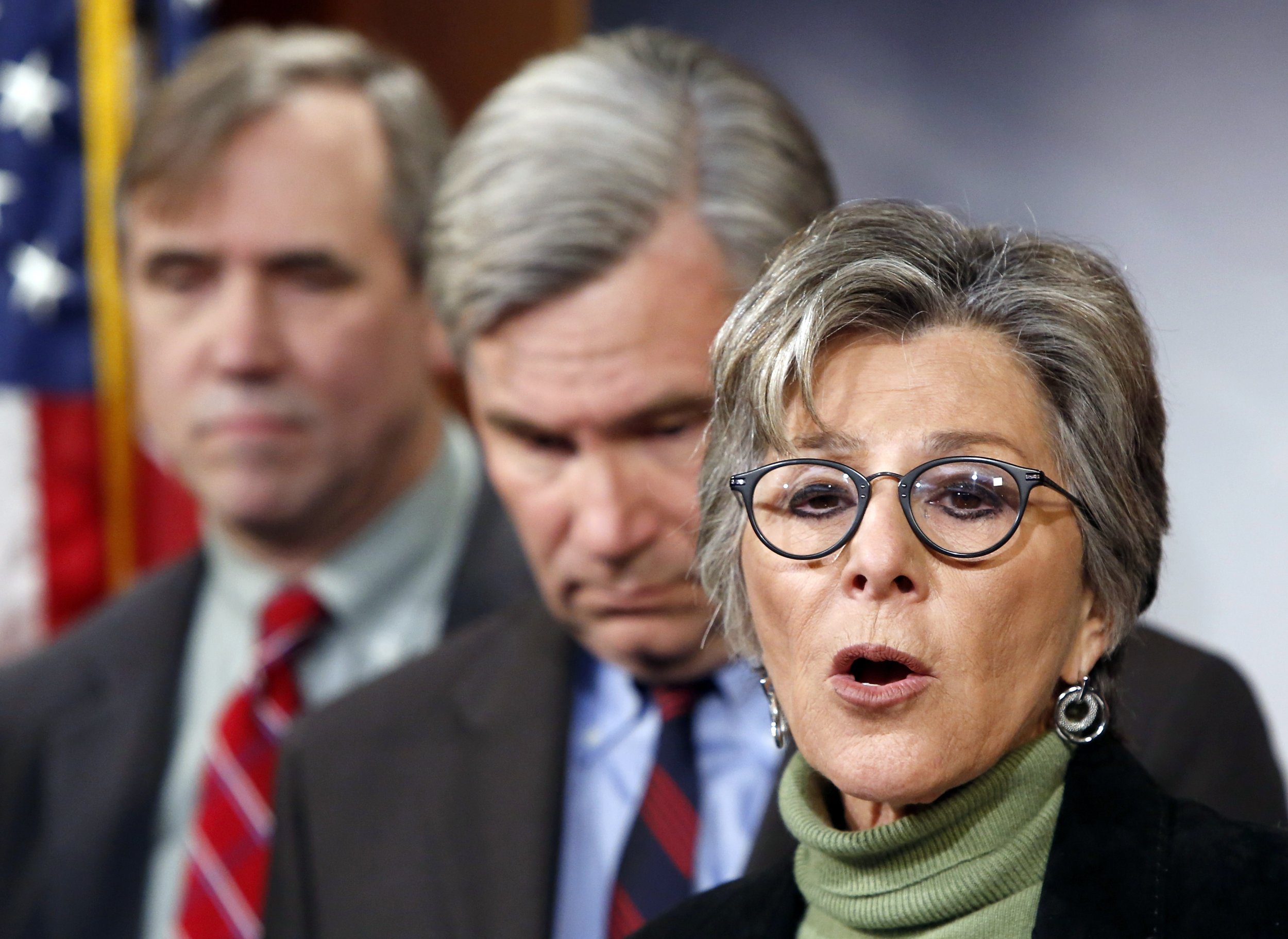 The midterms are still two months away, but it's never too early to speculate about 2016. In California, the big question is whether Senator Barbara Boxer, a Democrat, will run for re-election.
Boxer, who will be 74 in November, has said she is still deciding whether to seek a fifth term. But according to the San Francisco Chronicle, "There's no shortage of signs that the Democrat may be opting out."
A fundraiser with ties to Boxer was quoted anonymously in the Chronicle Sunday saying: "She is not running for re-election."
Boxer's small 2016 war chest is raising eyebrows. Her campaign coffers hold a measly $200,000. According to the Chronicle, the senator had $3.5 million two years out from her last re-election battle in 2010. That year, her opponent was the millionaire businesswoman Carly Fiorina, the former CEO of Hewlett-Packard, who is a potential senatorial candidate again in 2016.
Boxer's office referred Newsweek to a press conference Boxer gave Friday in San Francisco, in which she said she had not yet decided whether to run again. She also downplayed her campaign finance numbers at the conference, saying she can raise money quickly if necessary.
If Boxer, who was elected in 1992—the so-called Year of the Woman—decides to retire, California Democrats have another strong woman candidate waiting in the wings: California Attorney General Kamala Harris. She has long caught the attention of Democrats at the state and national level—she spoke at the 2012 Democratic National Convention—but with Jerry Brown firmly ensconced in his second round as California's governor and Boxer and fellow Senator Dianne Feinstein, also a Democrat, entrenched in the Senate, there's been no clear path for Harris to move up the ranks.
"State Democratic Party Chairman John Burton, Boxer's longtime friend and mentor, says she has not informed him of her intentions," the Chronicle reported. "But at a Democratic Party fundraiser in San Francisco on Thursday night, co-hosted by Lt. Gov. Gavin Newsom and Attorney General Kamala Harris, Burton told the crowd, 'When we meet here four years from tonight, we could be looking at one California governor and one U.S. senator.'"