Men in Congress Make Sex Jokes About the Women, Says Senator Barbara Boxer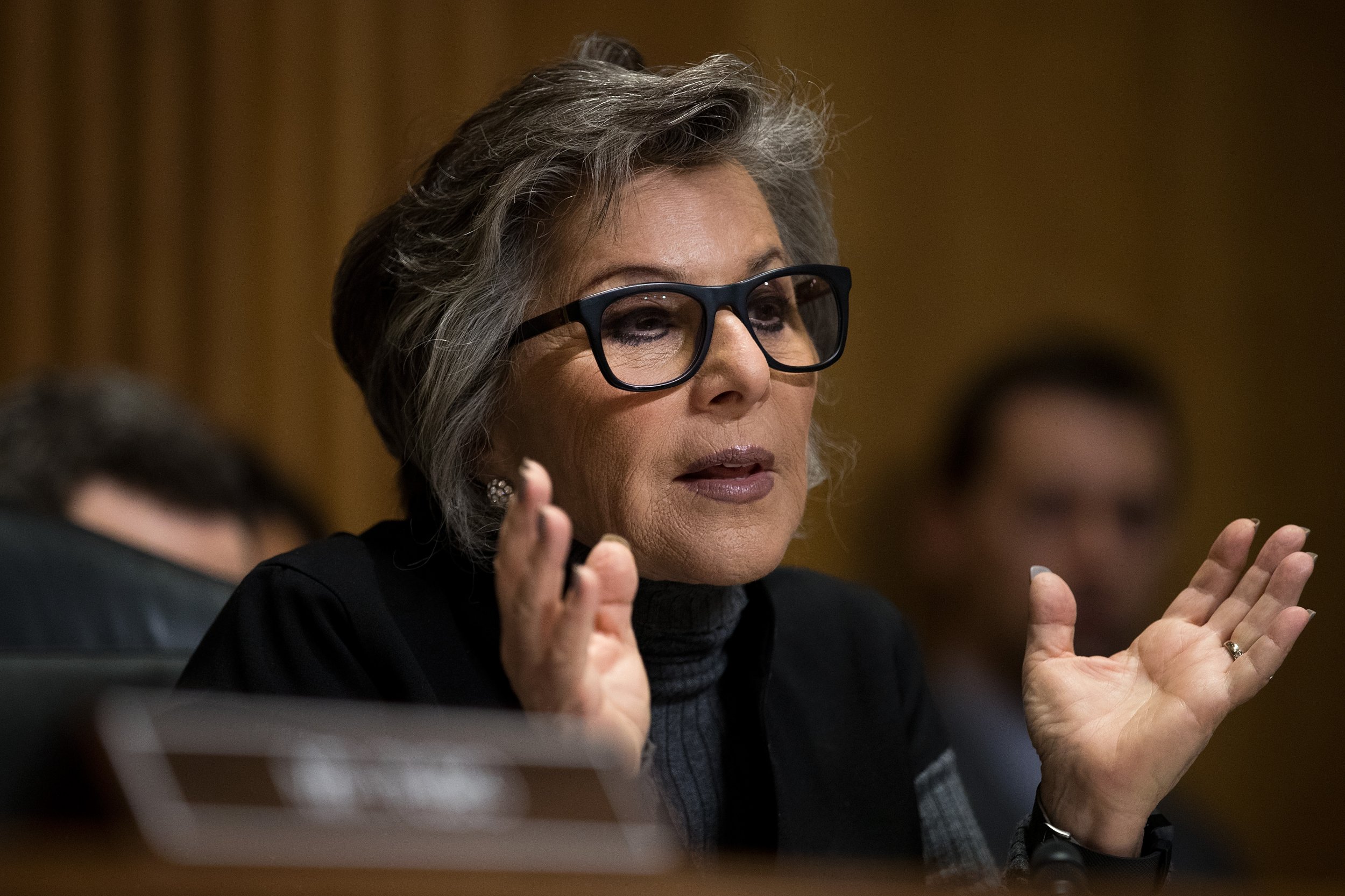 Former Democrat Senator Barbara Boxer said men in Congress laughed and shamed her in an incident of sexual harassment that she recounted Wednesday on MSNBC. Boxer said she was presenting a bill on the clubbing of baby seals in the '80s when a chairman belittled her and made her blush by saying he wanted to "associate himself with her."
"One of my colleagues said after I spoke, 'I want to associate myself with the comments of the congresswoman from California,' which is exactly the right thing to say," Boxer said. "But then he went on and said, 'In fact, I want to associate with the congresswoman from California,' at which point the entire audience started laughing."
The committee chairman joined in and said he, too, wanted to "associate" with her, she said. The audience, she said, laughed at the comments.
Boxer shared her story despite saying it did not compare to the "dreadful stories" coming out in the media. "I want to be clear, I never had a run in with a child molester like Roy Moore and I was fortunate in the type of harassment that I did suffer," she said.
After the shame she experienced, Boxer said she approached the chairman and told him that he could strike the words from her colleague from the record because they were "so humiliating."
Boxer went on to say that she experienced a physical attack in college from a professor. "Luckily, I'm a strong person," she said.
Boxer is one of the countless women who have come forward in recent weeks to share their stories of sexual harassment they endured. In Minnesota, Senate staff members have accused Democratic state Senator Dan Schoen of sexual harassment, including sending a sexually explicit photo.
Two Democratic congresswomen have proposed legislation that would make it easier for women to come forward with complaints of sexual harassment at the Capitol and improve training to prevent harassment. The women, Representative Jackie Speier and Senator Kirsten Gillibrand, are calling the piece of legislation the "Member and Employee Training and Oversight On Congress Act: (ME TOO Congress) Act.
"There is a serious sexual harassment problem in Congress, and too many congressional offices are not taking this problem seriously at all," Gillibrand said at a news conference Wednesday.