Barbara Bush Called Donald Trump 'Real Symbol of Greed,' Spoke of 'Horror' of Him Winning Presidency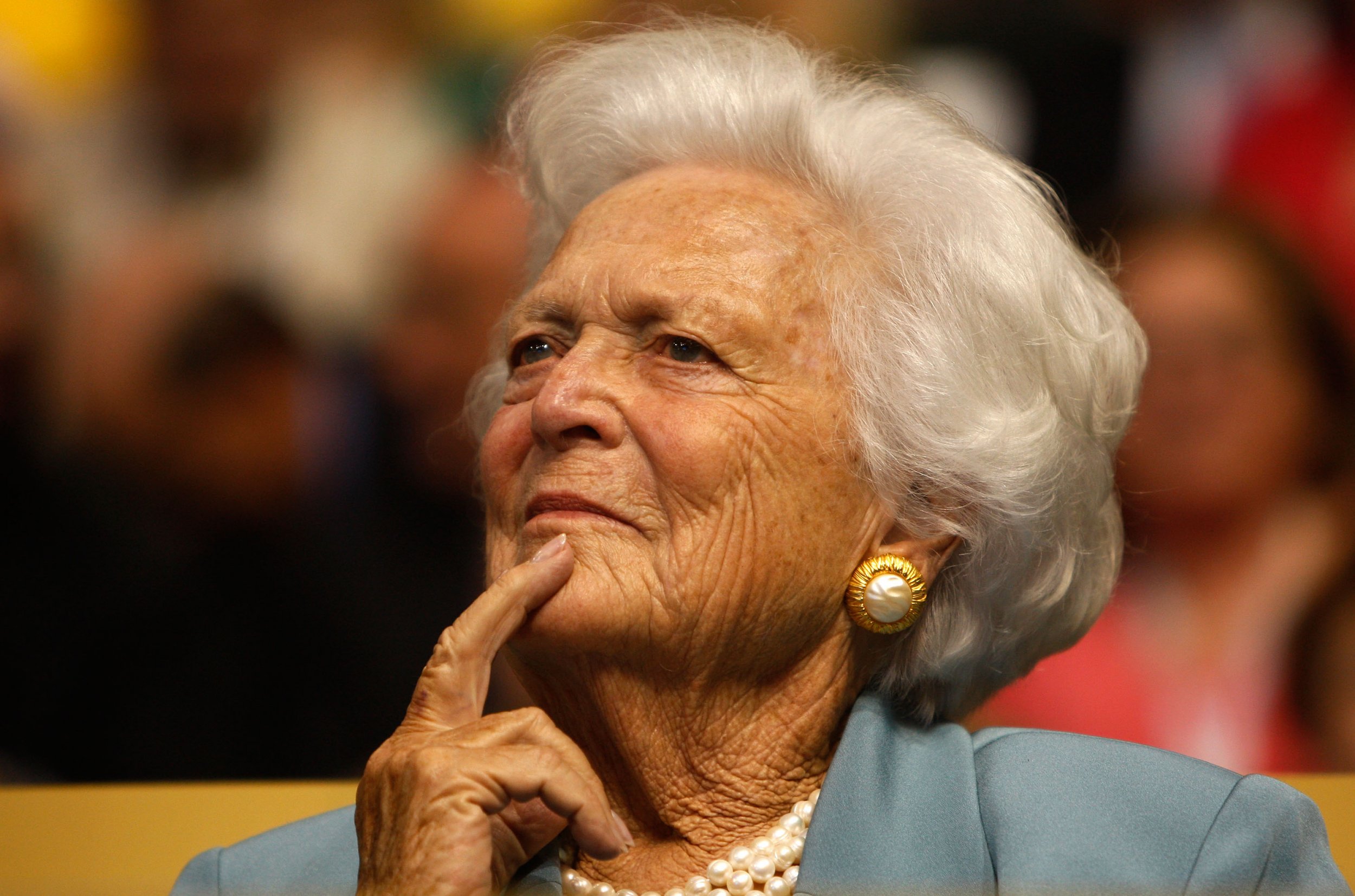 Former first lady Barbara Bush no longer considered herself a Republican in the final months of her life because of the direction the GOP took under President Donald Trump, an upcoming biography reveals.
The Matriarch, Barbara Bush and the Making of an American Dynasty is based on her diaries and a number of interviews she gave Susan Page, Washington bureau chief of USA Today, over several years.
Page's book, scheduled for release on April 2, nearly a year after Bush's death in Houston at the age of 92, reveals how her dislike of Trump stretched back decades.
In 1988, Trump had offered to be the running mate of her husband, George H.W. Bush, when he was about to receive the Republican presidential nomination, the year he went on to beat Democratic nominee Michael Dukakis.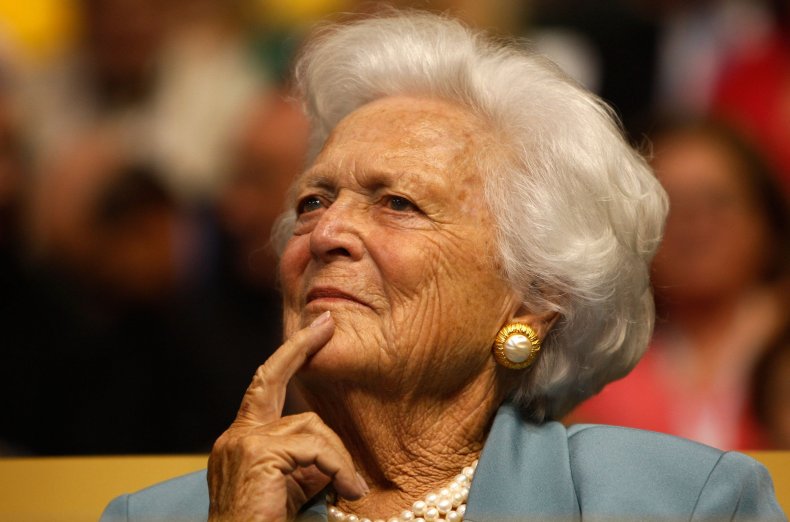 But Barbara Bush had a dim view of Trump even then, the book says, outlining how she wrote in her diary in 1990 that Trump was "the real symbol of greed in the 80s."
She was equally as disparaging of his divorce settlement with his wife, Ivana, when her allies said the $25 million prenuptial settlement was not enough. "Trump now means greed, selfishness and ugly. So sad," Bush wrote.
But her antipathy toward Trump worsened when he mocked her son Jeb Bush during the Republican primaries of 2016.
She was reluctant for him to run, especially after her oldest son George W. Bush had left the presidency bruised after he was widely condemned for the war in Iraq. But she was persuaded to campaign for him after he lost the opening caucuses and appeared on talk shows and in a campaign advert.
She blamed Trump's ridicule of Jeb during that campaign for causing stress, which contributed to a chronic heart episode that left her hospitalized in June 2016. During that campaign, she said of Trump: "I don't understand why people are for him."
Page said that on two occasions she had asked Bush, considered to be a GOP matriarch, whether she still considered herself a Republican.
In October 2017, Bush said "yes," but in February 2018, a year after Trump had taken the oath of office, she said: "I'd probably say no today."
Page wrote, "That was a stunning acknowledgment… Her comment reflected the aftershocks of the earthquake that was the 2016 election."
Before Trump was announced the winner in 2016, Bush had drafted a congratulatory letter to send to Bill Clinton with the belief that his wife, Hillary, would win.
"It said, 'Welcome to the First Ladies Club, we can't wait to initiate you.'" She never got to post it.
"I woke up and discovered, to my horror, that Trump had won," Bush told Page. However, she did write a warm letter of support to Trump's wife, Melania.
As a joke, a friend gave her a red, white and blue digital clock that showed to the second, how much time remained in Trump's term. She liked it so much, it sat on her bedside table at her home in Houston until the day she died, on April 17, 2018.