Who Are Jon Meacham, Elizabeth Andrews? Barbara Bush Funeral Speakers Honor Former First Lady
At least 1,500 guests are expected to attend the funeral for former First Lady Barbara Bush at St. Martin's Episcopal Church in Houston, Texas.
First lady Melania Trump, Barack and Michelle Obama, and Bill and Hillary Clinton are just some of those who will be attending the service to celebrate the life of Bush.
The wife of the 41st president of the U.S. and the mother of the 43rd U.S. president died on Tuesday at her home in Houston. She was 92-years-old. Bush will be buried on the George H.W. Bush Presidential Library grounds at Texas A&M University, next to the Bushes' 3-year-old daughter Robin, who died of leukemia in 1953.
Presidential historian Jon Meacham was one of the people chosen to speak at Bush's funeral. He called both Barbara and George Bush "instinctively generous" and always put their country first.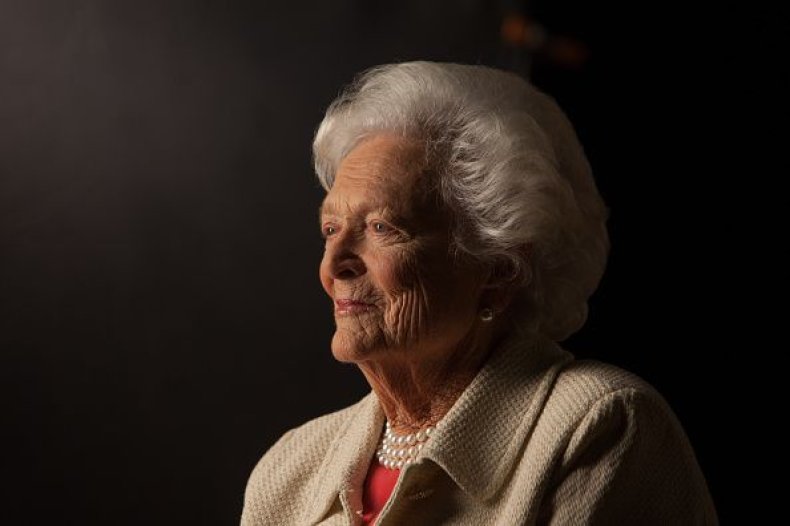 "Instinctively generous, Barbara and George Bush put country above party, the common good above political gain, and service to others above the settling of scores," said Meacham.
He noted her strength, her love for her children and her husband George H.W. Bush, and her honesty.
"She was strength itself and if her tongue was sometimes sharp, she was as honest with herself as she was with all of us," said Meacham.
Elizabeth Andrews, one of the granddaughters of the late former first lady, read the passage Ecclesiastes 3:1-14.
"I know that everything God does will endure forever; nothing can be added to it and nothing taken from it. God does it so that people will fear him," Andrews read.
Jeb Bush was selected to give a eulogy by the late Bush. He spoke about how he believed his mother was "real" which is why she was admired by many.
"Barbara Bush filled our lives with laughter and joy, and in the case of her family, she was our teacher, our role model on how to live of life with purpose and meaning," he said.
Although she did not speak at the funeral, Melania Trump tweeted after the service and called Bush a "fearless First Lady."
"It was my honor to travel to Houston to give my respects to Barbara Bush and the remarkable life she lead as a mother, wife and fearless First Lady," she wrote. "My sincerest thoughts and prayers continue to be with George H.W., and the entire Bush family."