Barbara Bush to No Longer Seek Medical Treatment, Will 'Focus on Comfort Care'
Barbara Bush, the wife of former president President George H.W. Bush and mother of former President George W. Bush will no longer seek medical treatment after several hospitalizations, according to a spokesperson for the family.
"Following a recent series of hospitalizations, and after consulting her family and doctors, Mrs. Bush, now age 92, has decided not to seek additional medical treatment and will instead focus on comfort care," the statement put out by the family's spokesperson, Jim McGrath read.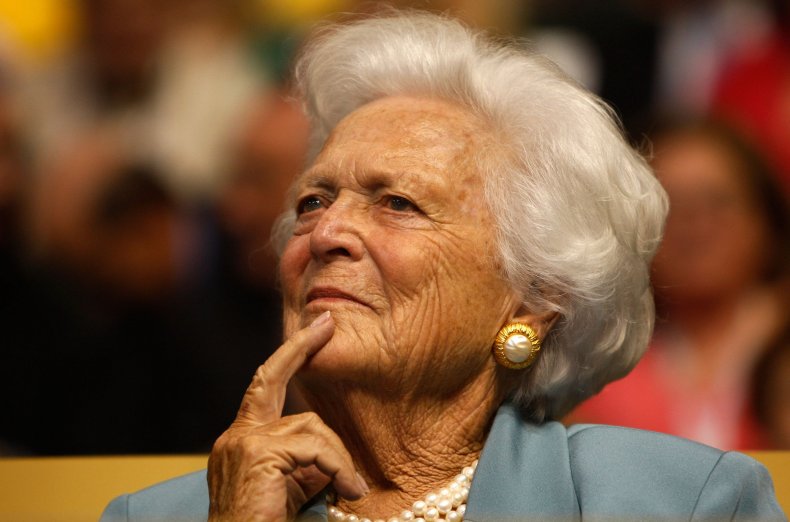 The statement continued that she appreciated the well wishes she had received and that her family is close to her.
"It will not surprise those who know her that Barbara Bush has been a rock in the face of her failing health, worrying not for herself — thanks to her abiding faith — but for others. She is surrounded by a family she adores, and appreciates the many kind messages and especially the prayers she is receiving," the statement read.
Barbara Bush has been married to her husband for 73 years. She is also the mother of former Florida Governor Jeb Bush and four other children, one of whom died at an early age of leukemia.
As first lady, Barbara Bush focused on family literacy.