Barbara Bush Net Worth: Former First Lady Is Dead at 92
Barbara Bush, one of only two people to be both mother and wife of a U.S. president, died Tuesday evening. She was 92.
The former first lady's death comes after a fight against congestive heart failure and chronic obstructive pulmonary disease, which led to the decision to seek "comfort care" at the end of her life, according to a family spokesperson.
Both Barbara Bush and her husband, George H.W. Bush, came from wealthy families. But they also acquired their own wealth, first in the oil fields of Texas and later in the lucrative field of being former occupants of the White House. Together, the former first couple was estimated to be worth between $23 and $25 million in recent years.
Born Barbara Pierce in 1925 to the daughter of an Ohio Supreme Court justice and the distant relative of U.S. President Franklin Pierce, Barbara had a comfortable life growing up in Rye, New York. Her father was the president of the McCall Corporation, the publisher of popular magazines Redbook and McCall's. She attended the highly-regarded Smith College and met her future husband at a dance at Phillips Academy, an elite prep school in Andover, Massachusetts. They married in 1945.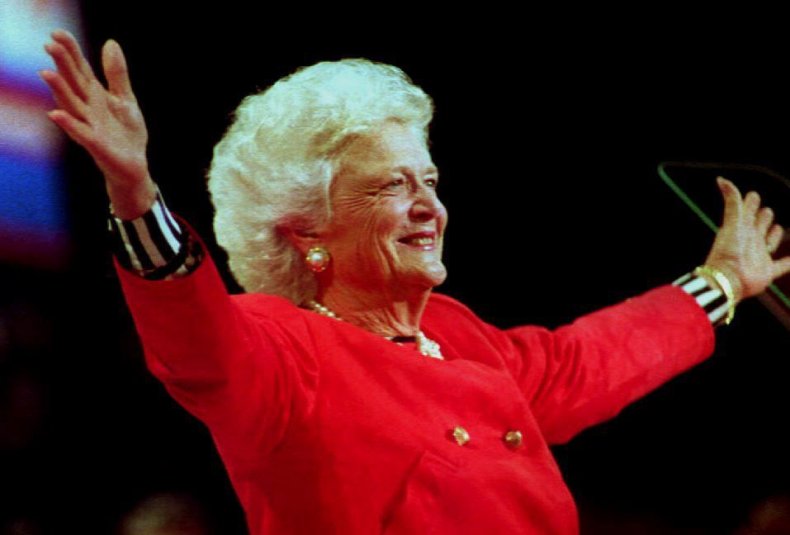 George Bush was also born to wealthy parents. His father, Prescott Bush, was an investment banker who would become a Republican senator from Connecticut. After graduating from Yale in 1948, George and Barbara Bush moved with their infant son, future president George W. Bush, to Texas to seek their fortune in the oil industry where the elder Bush helped start an oil development company in 1950. By 1954, he had become president of Zapata Off-Shore, which developed equipment for offshore oil drilling.
After building a fortune of his own in the Texas oil fields, Bush ran for U.S. Senate as a Republican in Texas in 1964, but lost to Democrat Ralph Yarborough. Setting his sights lower, he won a U.S. House seat in 1966, which marked an end to his civilian life for many years, and with it, his ability to amass large personal wealth. (The New York Times noted in 1988 that he could have have "doubled or tripled his fortune if he had kept his interest in the [oil] business a little longer instead of selling it after he was elected to Congress in 1966.")
He served two terms in the House before running, and losing, a Senate campaign in 1970. President Richard Nixon then tapped Bush to serve as ambassador to the United Nations, a job which was followed by a stint as chair of the Republican National Committee. Bush then served as a diplomat in China, before becoming head of the CIA. In 1980, Republican presidential candidate Ronald Reagan chose Bush as his running mate. Bush served eight years as Reagan's vice president before winning the presidency in 1988. He had a net worth of $2 million at the time, according to a New York Times report.
Like many presidents and their wives, George and Barbara Bush made a great deal of money after leaving Washington, D.C., through books and speaking engagements. The end of her husband's political career gave Barbara Bush an opportunity to step out of his shadow and earn her own money. Her autobiography, Barbara Bush: A Memoir, was published in 1994. She was rumored to have received a $2 million advance for the book.