Barber Who Refused to Cut Girl's Hair Accused of Discrimination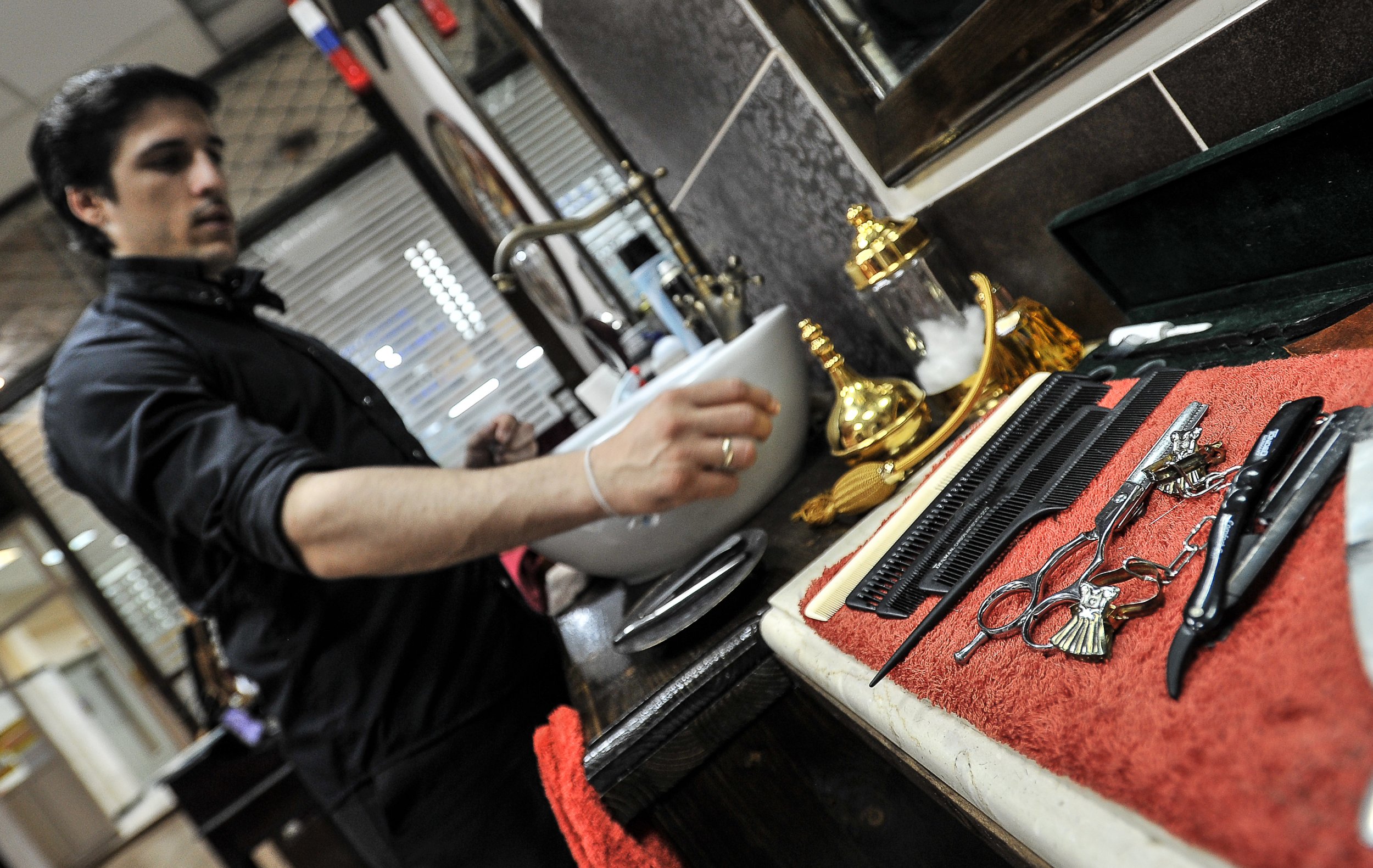 A barber in Australia is facing a discrimination lawsuit after he refused to cut a girl's hair in his shop.
Sam Rahim, who has his own barber shop on Sydney's North Shore, became embroiled in the scandal late last year, when a customer walked into his workplace with a request that Rahim said was unusual. She wanted Rahim to cut her daughter's hair.
"I refused politely," he told Australia's Channel 9 News, when recalling the start of the dispute, which is now set to go to court over the next couple of weeks. "I explained I'm not qualified to cut women's or girls' hair. I've never done it," Rahim said, claiming that the woman, a lawyer, did not accept his explanation and filed a complaint accusing him of embarrassing her daughter.
"She might have been more embarrassed walking to school if I'd butchered her hair," Rahim said. "The skills are different. Look up barber and it says 'a place where men get their haircut'." The barber said the angered woman "kept pressing him" to "just do it," but he refused and she stormed out.
Read more: Are bearded men less trusted than clean shaven men?
The claimant, who preferred not to be identified for fear of revealing her daughter's identity, disputed the barber's account, saying that Rahim "never said he was not qualified to cut women or girls' hair." This, she argues, is something the barber has incorrectly reported to the media.
"Mr Rahim's explanation was that he wished to keep his barber shop for boys and men only," the woman alleged, confirming that she has filed a claim in court, which accuses the barber of breaching Australia's Sex Discrimination Act.
"The basis of the claim is that the barber shop refused to simply run the clippers through my daughter's undercut, because she was a girl," the woman told the broadcaster in a statement. "I indicated to him that I did not need him to style, cut or trim the rest of her hair, which is styled in a 'bob'."
"The matter remains before the Court and it is inappropriate for me to provide any further comment at this point in time."
In turn, Rahim has said that he fears financial losses as a result of legal bills. "I haven't been able to sleep. My wife hasn't been able to sleep. I don't understand why someone would do something like this," he said.
The case will be decided by The Federal Circuit Court of Australia over the coming weeks.