Barbie 60th Anniversary, Birthday, History and Facts About the Doll; What's Her Last Name?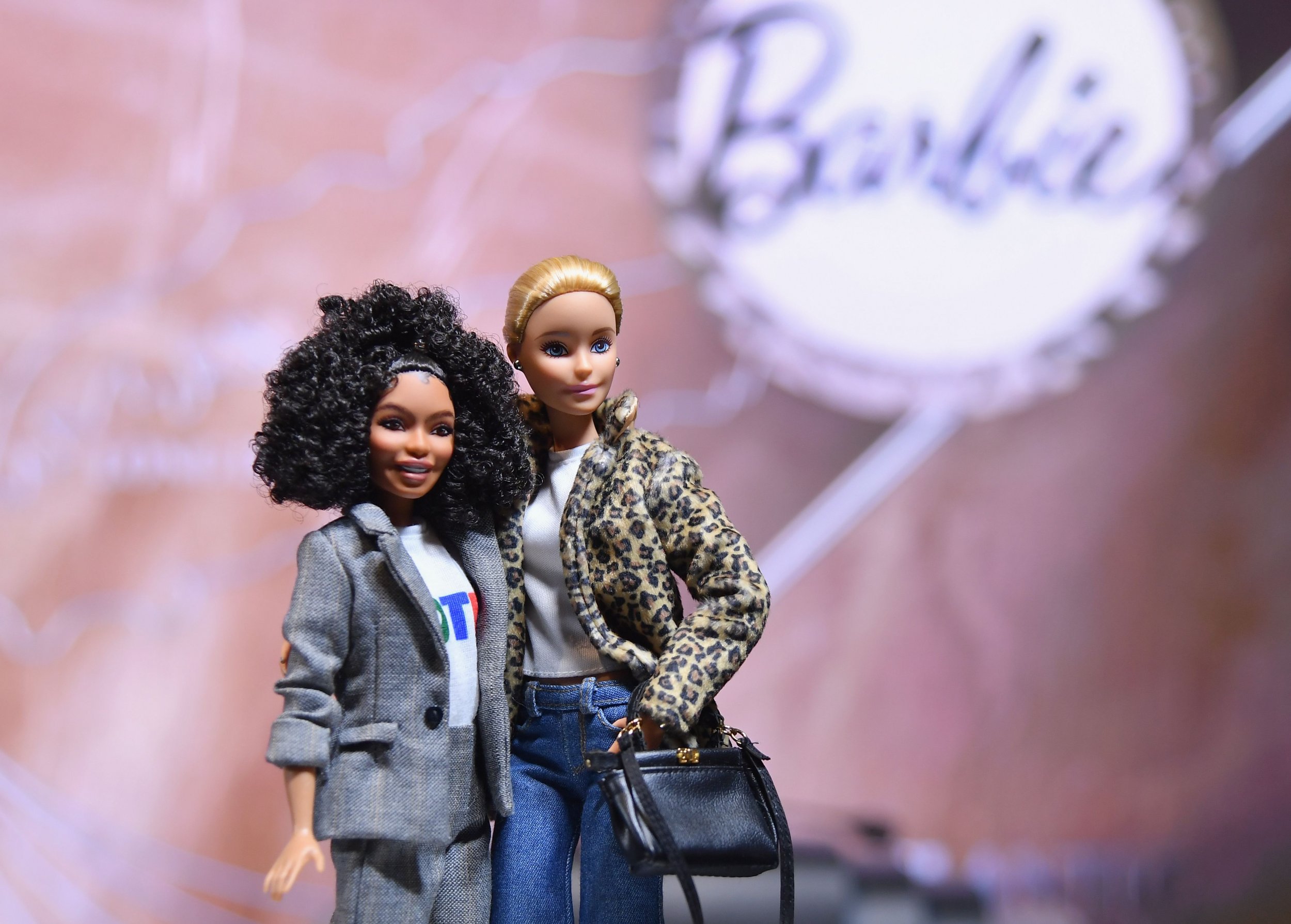 Saturday marked the birthday of the favorite toy of many children around the world: The Barbie doll, one of the most iconic children's toys and the most popular doll on the market.
The first Barbie doll was officially unveiled on March 9, 1959, at the New York Toy Fair and 60 years later she's still a sensation among children and the adults who grew up playing with her and her friends. There's even a National Barbie Doll Collectors Convention each year to celebrate the doll and those who have a love for her.
Barbie's birthday is being celebrated through the weekend with events across the United States and the rest of the world. In New York City, the Empire State Building was lit pink in honor of the career-ambitious doll and there were also events happening at some Target stores across the U.S., including everything from learning about careers, decorating cookies and playing with career Barbie dolls, according to Barbie. Locations for those events could be found here.
There was a Barbie-doll pop-up experience set to hit New York City on Saturday and in Arkansas there was a kick-off event for the Barbie " Be Anything " tour scheduled for Saturday and Sunday. The tour was expected to visit 36 Walmart locations across the country through October.
Other landmarks around the world were also taking part in the celebration with TOKYO SKYTREE®, Toronto's CN Tower and Sydney's Bondi Beach all participating.
"The Barbie brand believes girls should never know a world, job, or dream women haven't conquered. Through our global platform, we are igniting a movement to help close the Dream Gap and further establish Barbie as the ultimate girl empowerment brand," said General Manager and Senior Vice President of Barbie, Lisa McKnight.
Facts about Barbie:
Barbie's real and full name is Barbara Millicent Roberts and she was named after her creator, Ruth Handler's, daughter.
The first Barbie doll cost only $3.
Barbie had has more than 200 different careers throughout her time from astronaut to TV news anchor.
On average 58 million Barbie dolls are sold annually.
The dolls are sold in 150 countries around the world.
Barbie went to space and ran for president before man walked on the moon and before there was ever a female presidential candidate.
The first black Barbie doll was added to the family of Barbies in 1968.
When Barbie was first introduced by Mattel she had a black and white striped jumpsuit and she was the only doll in the line of Barbie dolls from Mattel.
Barbie's boyfriend Ken didn't come into the picture until 1961, he was named after the creator's son.