Second Barbie Dia De Muertos Doll Price Details and Where to Buy
Mattel has released a second collectible Barbie to honor Dia De Muertos—the Day of the Dead.
The Day of the Dead is a Mexican annual holiday celebrated throughout central and south regions of Mexico and those with Mexican heritage across the world. On November 1 and 2, it is believed that deceased loved ones come back to visit—children on the first day and adults on the second—and families honor them with singing, dancing and even cooking their favorite food before they head back to the underworld.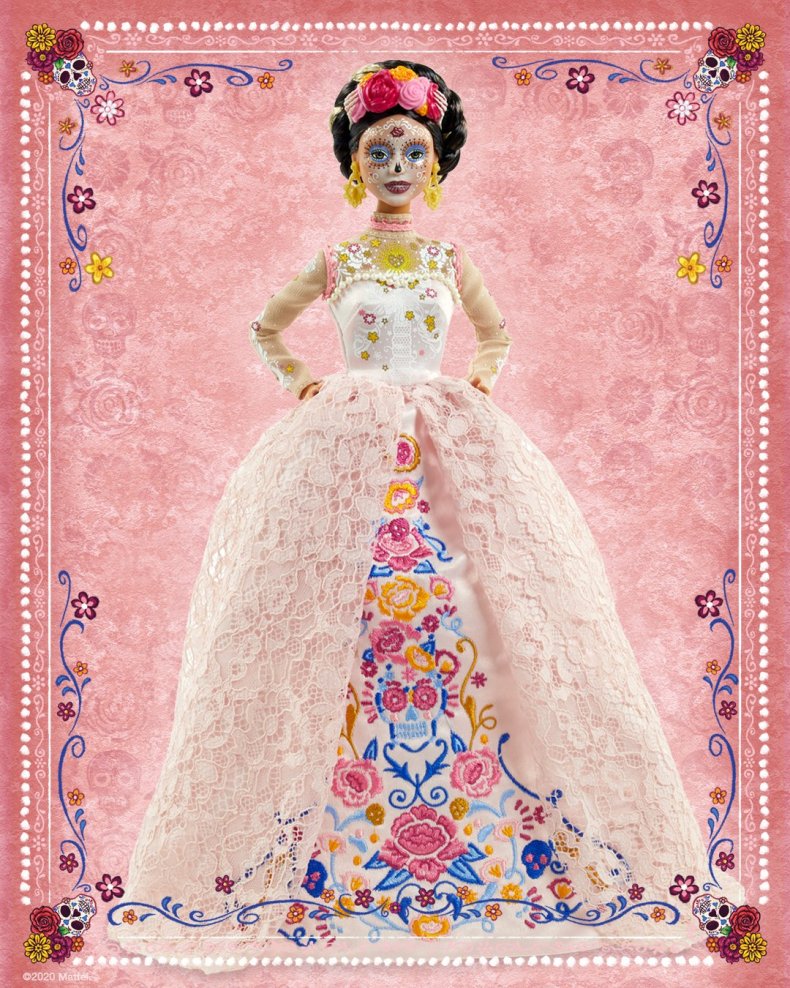 The Barbie Dia De Muertos doll is the second collectible to honor the traditions of the Day of the Dead. The doll's face is painted with a "captivating" calavera design, which are associated with the Mexican celebration.
The Barbie has also been dressed in a blush-colored laced dress, which has been embellished with "tiny pearlescent details and opens slightly to reveal a second layer embroidered with floral and skeleton accents", according to Barbie's Twitter page.
The doll's golden hair lays beneath a crown of skeleton hands holding roses and marigolds. Barbie Dia De Muertos doll also comes with a doll stand and Certificate of Authenticity.
The doll was officially released on September 2, according to the Barbie website, and was designed by Javier Meabe. There is a limitation on one doll per person and is sold at Target, Walmart and Amazon. At the time of reporting, all three sites were sold out of the collectible.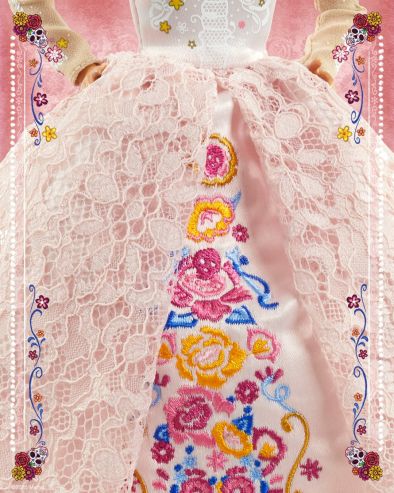 The first doll created for Dia De Los Muertos was released in September 2019 and included a long, ruffled embroidered dress with embellished heart and butterfly details. Like the second, the doll was also painted with the traditional skull mask and included a crown with monarch butterflies and bright marigolds.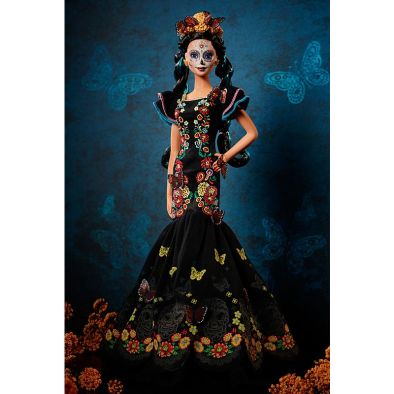 Barbie was created by Ruth Handler and debuted in 1959 at the New York Toy Fair. Over 350,000 dolls sold in the first year and in the early 60s, the first Barbie careers were launched, promoting and supporting women in the workforce. Also, a supporter of equal rights, Christie, the first Black Barbie, was launched in 1968.
Celebrating people's differences around the world, the brand has pushed the boundaries of female stereotypes. Whether it was creating a Barbie to encourage girls to be surgeons, dolls to both appeal and empathize with girls of different body shapes and disabilities or even those of different cultures, there has definitely been a Barbie for everyone.
The Barbie Dia De Muertos Doll retails at $75.00 from the Barbie website, Target, Walmart and Amazon.