Barbie Malibu Dreamhouse on Airbnb: Stunning Pictures, Price Details and How to Make a Reservation
You can now stay at the Barbie Malibu Dreamhouse with Airbnb. The villa in Malibu, California, will be available to reserve for a one-time, two-night stay later this month.
Guests will have access to the infinity pool that comes with loungers and a Barbie DJ booth. The upper deck features a sports court and meditation terrace. Guests can play dress-up with Barbie looks in the walk-in closet and can get creative in the hobby room.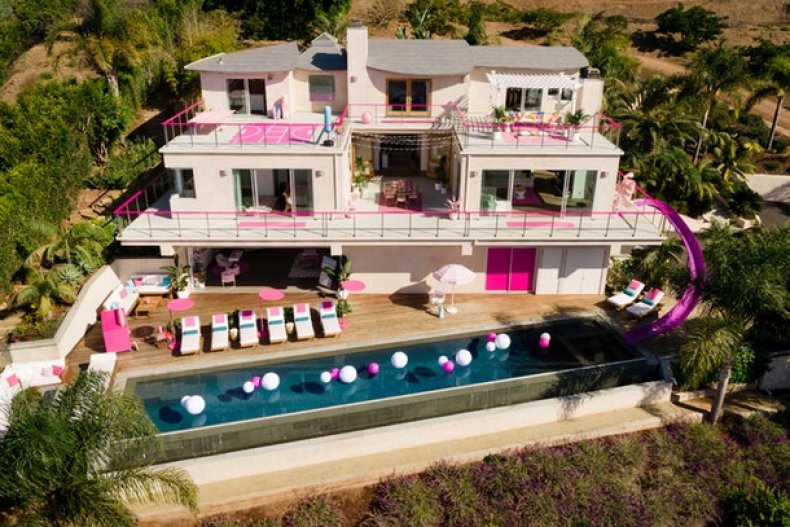 Then in the evening, there's a fully stocked kitchen to prepare a meal that can be enjoyed in the outdoor dining area. Later, they can watch a movie at the home cinema.
As well as the house's amenities, the Airbnb stay comes with experiences, as Barbie's "friends" will come and visit the villa.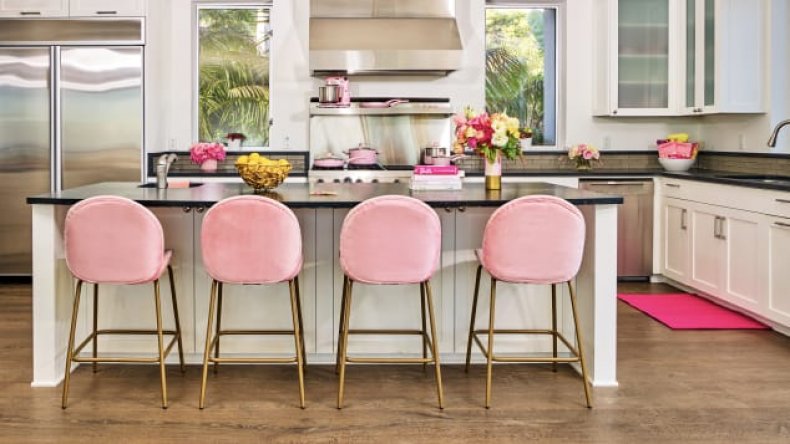 Guests will have a cooking lesson with chef Gina Clarke-Helm, and, more unusually, will learn how to fence with Ibtihaj Muhammad. There's also a chance to make like Barbie and have a makeover with hairstylists from Mane Addicts Creator Collective and celebrity hairstylist Jen Atkin.
Additionally, visitors will take a trip to Columbia Memorial Space Center with pilot and aerospace engineer Jill Meyers. A photographer will also be on hand to take snaps to remember the experience by.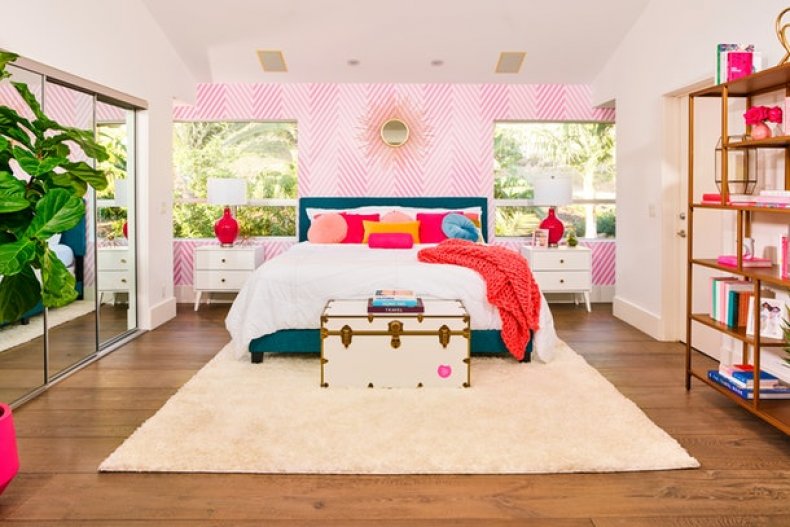 The Malibu villa has two bedrooms that can sleep up to four guests and two bathrooms. It will be available to book for a one-time, two-night stay, and booking opens October 23 at 11.00 a.m. PST, for a reservation for October 27 to October 29. In honor of Barbie's 60th birthday, each night will cost $60, plus taxes and fees.
The vacation opportunity is also attached to a Mattel charity. The Barbie Malibu Dreamhouse on Airbnb will fund charities involved in The Barbie Dream Gap Project. Airbnb will make a donation to one of the charities on the guests' behalf.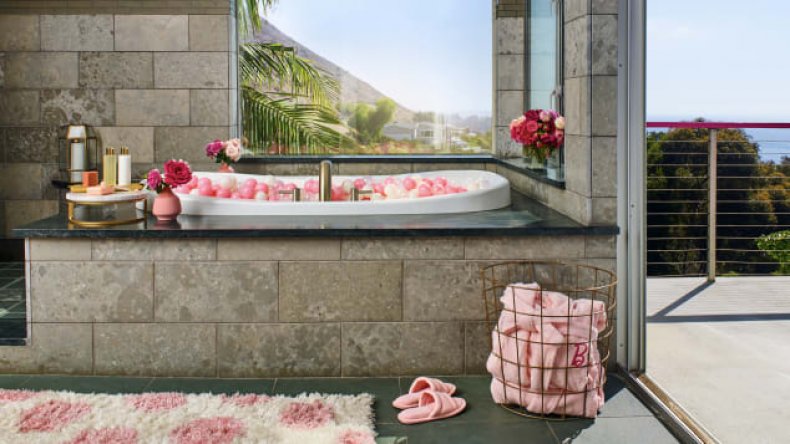 Starting at age five, girls are less likely than boys to view their gender as intelligent and they begin to lose confidence in their abilities, according to researchers at New York University, the University of Illinois, and Princeton University. This is called the Dream Gap.
Barbie launched The Dream Gap Project in 2018 and established a fund of $250,000 dollars in March 2019. Since then, they have raised an additional $10,000 on Go Fund Me (which launched on October 6) and have a target of $350,000.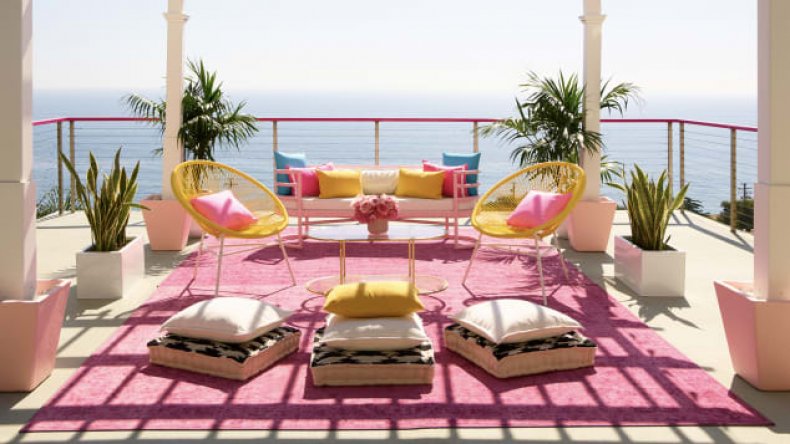 The Dream Gap Project will fund charities such as She's the First, which partners with local organizations to ensure girls are "educated, respected, and heard," She Should Run, which encourages girls to pursue leadership roles and politics, and Step Up, which encourages teen girls to become "confident, college-bound, and career-focused."
The Dream Gap will also conduct research with NYU and UCLA to develop a school curriculum, highlight 10 female role models each year, and create inspiring content and encourage purposeful play.