Barbie's New Job? Robotics Engineer
Barbie manufacturer Mattel has released a new version of its popular doll in a bid to dispel racial and sexual stereotypes.
Mattel teamed up with nonprofit organization Black Girls Code, an Oakland-based group whose goal is to "increase the number of women of color in the digital space." The new robotics engineer Barbie comes packaged with accessories including a robot, computer and safety glasses. It sells for $13.99 online.
Along with engineering, the 2018 "Career of the Year" Barbie also teaches code. Speaking to CBS in San Francisco, 15-year-old Kimora and 11-year-old Sumayyah were thrilled to have a Barbie they could relate to.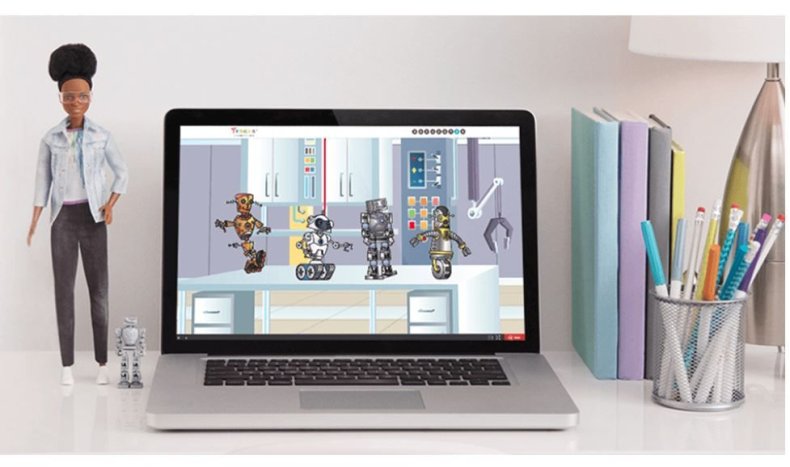 "She looks like me," Sumayyah said. "She has the same interests as me. I can see she had the design of the robot, and then when I look at it, it looks like it was 3D printed."
"Like her, I love science," Kimora said. "It's my favorite subject in school. Also with coding, when I've been doing workshops with Black Girls Code, you code and then you see your product at the end. And you're like, 'I did that. I did that!' It's been a really amazing experience for me."
In a personal blurb on the Black Girls Code website, founder Kimberly Bryant explains she started the group after feeling culturally isolated at college. "While we shared similar aspirations and many good times, there's much to be said for making any challenging journey with people of the same cultural background," Bryant wrote.
"Imagine the impact that these curious, creative minds could have on the world with the guidance and encouragement others take for granted. I have, and I can't wait."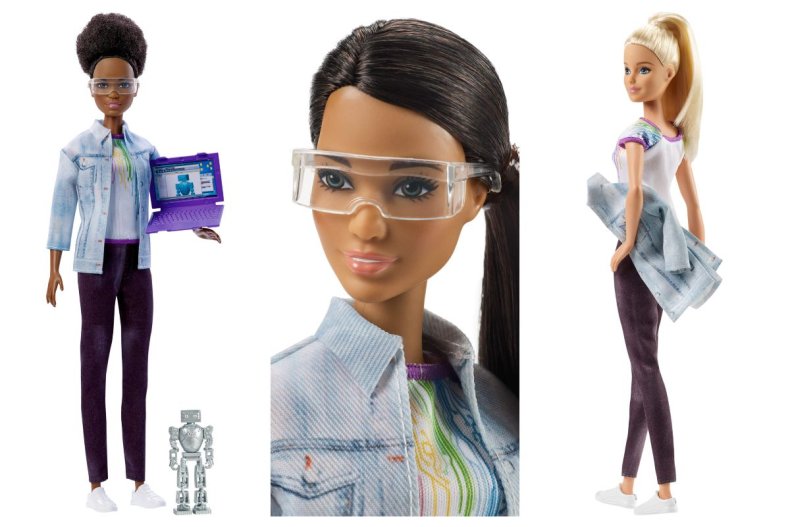 The group—which launched in April 2011—is aiming to train one million girls by 2040.
Earlier this year, Mattel announced a partnership with Tykner—which teaches children how to make games and write code. Seven Barbie-themed coding lessons were released to encourage young girls who had an interest in science, technology, engineering and math.
"Our mission is to empower youth to become the makers of tomorrow through coding, and the Barbie brand is an ideal partner to help us introduce programming to a large number of kids in a fun, engaging way," Tynker chief executive Krishna Vedati said in a statement to Engadget.
"It's critical that all young learners have an opportunity to explore the possibilities available in STEM fields, and Tynker's Barbie programming experience is a valuable tool to introduce kids of all ages to these concepts while building their coding skills."
Black Girls Code did not respond to a request for a comment.