Barcelona Gives Arsenal's Hector Bellerin Ultimatum to Sign This Summer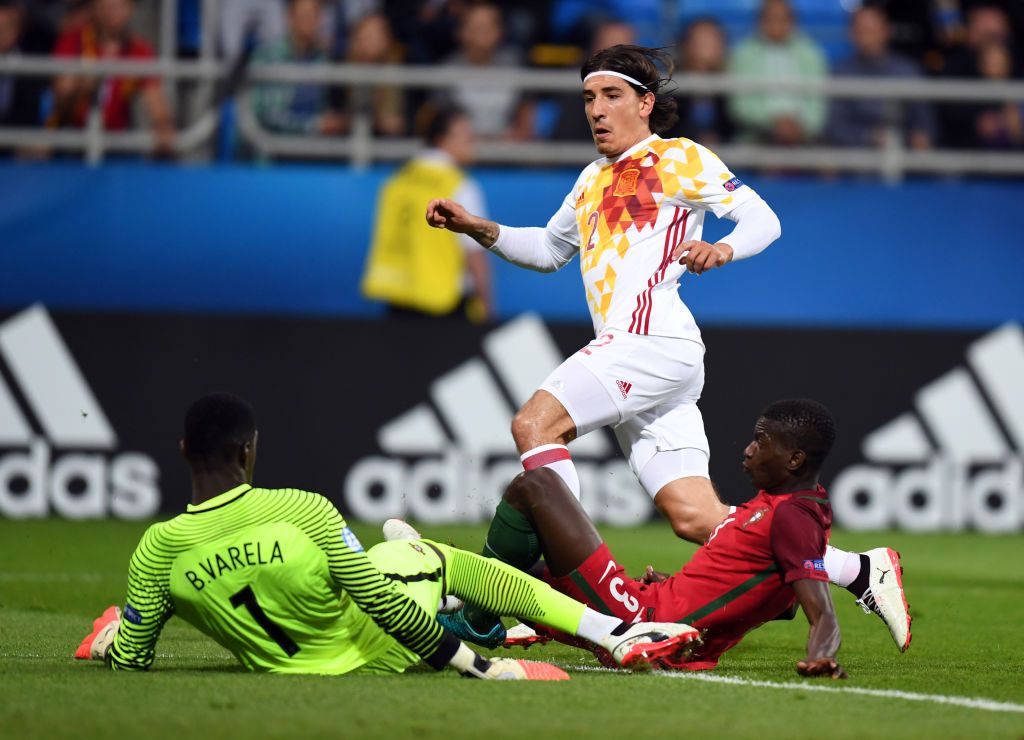 Barcelona has given summer transfer target Hector Bellerin 10 days to decide whether he will sign for the club before it moves on to alternative players, according to reports.
Bellerin, a 22-year-old defender, has been a reported target for the Spanish giant throughout this summer after continuing to impress at Arsenal.
The Spaniard was part of Barcelona's La Masia academy but joined Arsenal in 2013 at the age of 18, where he moved into the first team.
Barcelona sees Bellerin as the long-term replacement for Dani Alves, who left the club last summer for Juventus but is now trying to push a decision from him. According to Spanish newspaper Mundo Deportivo, Bellerin has been given a week and a half to make a decision about his future.
Denis Suárez, the Barca midfielder, has acted on behalf of the club to woo Bellerin back to Catalonia. "The people want the best at Barcelona, and I hope Bellerin can come," he told Radio Marca. "The players of a top level are welcome."
Related: Five reasons why Arsenal can win the Premier League title next season
In March 2016, Bellerin pledged his future to Arsenal and insisted he was happy in London. "I left Barca without looking back," he said, according to the Daily Mirror. "I left focused on London and Arsenal, and I am really happy there.
"I signed a new deal last year, and there's still a lot in front of me. It's true that on a club level things aren't going as we wanted, and that's complicated things, but personally I am really happy with how things are going," Bellerin continued.
"My future is there, and I am happy where I am. A lot of things can happen in football, but I am at Arsenal, giving my all for the club. I am not thinking of going anywhere else," he said.
Since then, Arsenal has won the FA Cup, but it also has fallen out of the Champions League, failing to finish in the top four of last season's Premier League table.
Back in Catalonia, Barcelona is going through a transition as Ernesto Valverde, the new manager, looks to build his own team. So Bellerin must decide which team he wants to be a part of, and quickly.