Barcelona Attack: Imam Who Helped ISIS Cell Was Sacked From Belgian Mosque in 2016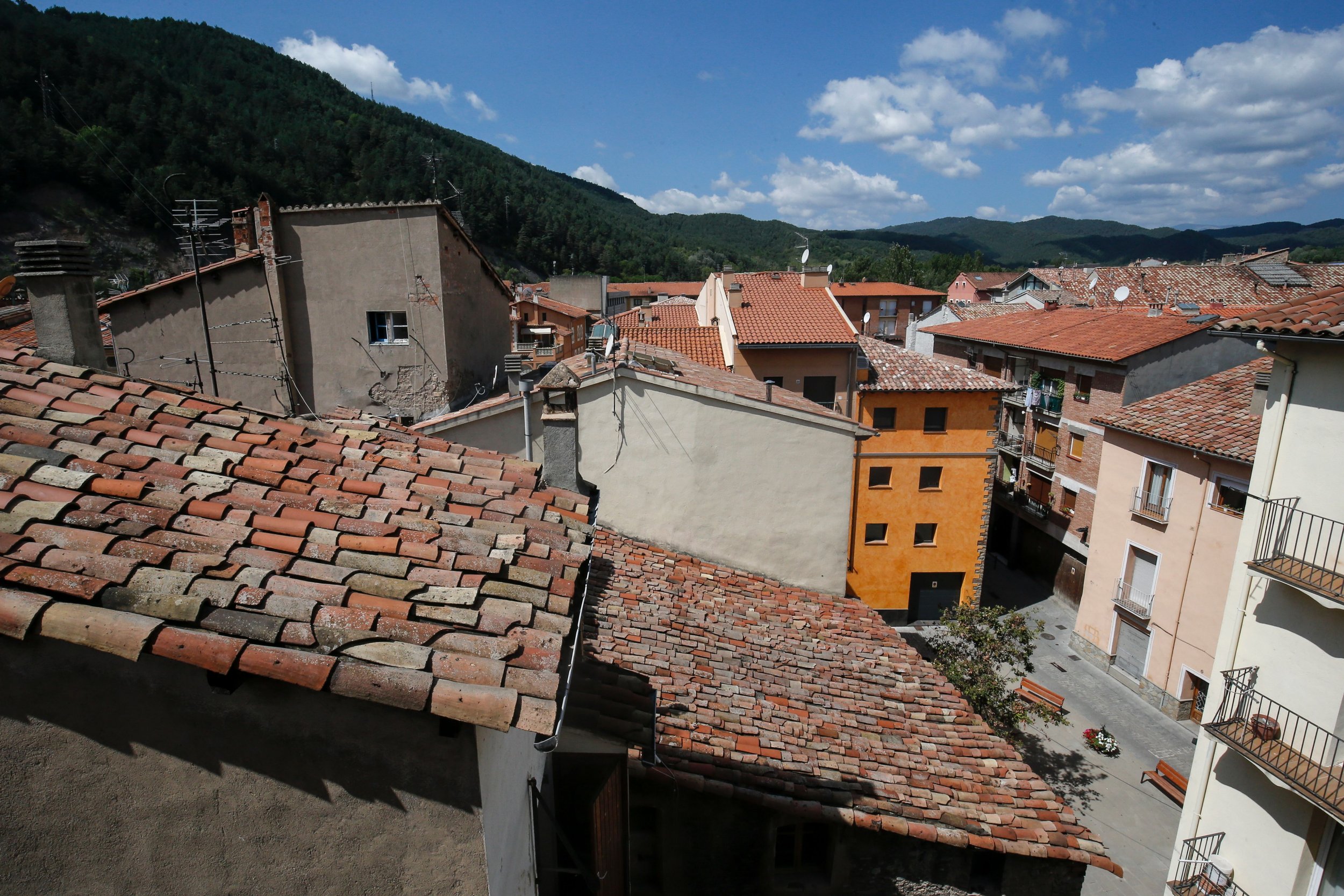 The imam who authorities believe was at the center of the network that planned a wave of terrorist attacks in Catalonia was sacked from a Belgian mosque in 2016 over suspicions about both his past and his radical beliefs, according to members of the religious institution.
Police are investigating links between Abdelbaki Es Satty and the Barcelona network after Younes Abouyaaqoub drove a rented white van into pedestrians in the city's famous Las Ramblas boulevard on Thursday. The Islamic State militant group (ISIS) claimed responsibility for the attack.
It was later claimed that Es Satty was one of two killed in an explosion a day before the assault in the town of Alcanar, 120 miles south of Barcelona, at a safe house where the cell was preparing for a larger attack.
Before his involvement with the cell, he traveled regularly to Belgium after a three-month stint as the imam of a mosque in the Belgian town of Diegem, located northeast of Brussels, according to Flemish daily newspaper De Standaard.
Mimoun Aquichouh, a cousin of the president of the Moskee Youssef Diegem, where the radical preacher served as imam, told the newspaper that Es Satty was accepted as the imam of the mosque because there was a vacancy that was not being filled. He arrived, said he could speak Spanish and Arabic, and was looking for work in Belgium.
The cousin said when he met him at a celebration in early 2016 he "did not trust him," despite no evidence of any wrongdoing. "His past remained a well-kept secret," he said. Es Satty served a two-year prison sentence for being caught with 12 kilograms of hashish in the Spanish enclave of Ceuta in 2010. In prison, he spent time with Rachid Aglif, or "the Rabbit, one of the leaders of the 2004 Madrid bombings that killed 196 people.
The mosque leader, Soliman Akaychouh, asked Es Satty for a document that proved "good conduct and morals," Standaard reported. "Such a document is not necessary to work as an imam, but my cousin wanted security," said Mimoun.
Es Satty delayed producing evidence that proved that he had not previously been involved in any criminality or wrongdoing. "Each time, he said that the document would be there the next day. But, at the mosque in Diegem, he never issued it." They began to suspect that he had a past or views to hide.
Akaychouh went to local police but before the results even came back, they had grown so suspicious of Es Satty that they removed him from the position of power at the mosque.
"Eventually, our family sent him away by the end of March 2016, regardless of the results of the screening. After that, we never heard anything from him again," said the cousin.
Es Satty did not apply for residence in Belgium, and there appears no link between Es Satty and the triple suicide bombing on a Brussels subway station and airport in March 2016, which left 32 people dead.
In the residence, the cell had gathered more than 100 of butane gas canisters and had planned to detonate a series of devices using the same substance as the Paris and Brussels attackers: triacetone triperoxide, or TATP.
He was believed to have ties to ISIS and in his role as an imam in the Girona town of Ripoll near the Pyrenees, authorities suspect him of radicalizing Moroccan youths, particularly a group of brothers. Family ties often play an influential role in extremist cells: In the Paris and Brussels suicide bomb and shooting assaults, there were brothers in both cells: the Abdeslams and the el-Bakraouis. In Catalonia, at least two sets of brothers were involved.
Es Satty worked at two mosques in the town after arriving in 2016. But his previous history and inability to remain at a Belgian mosque will raise questions about how he was able to move to Spain and work at two more institutions, with access to young and disaffected North African men.