Barcelona Attack: Manhunt for Younes Abouyaaqoub Now Europe-Wide, Police Say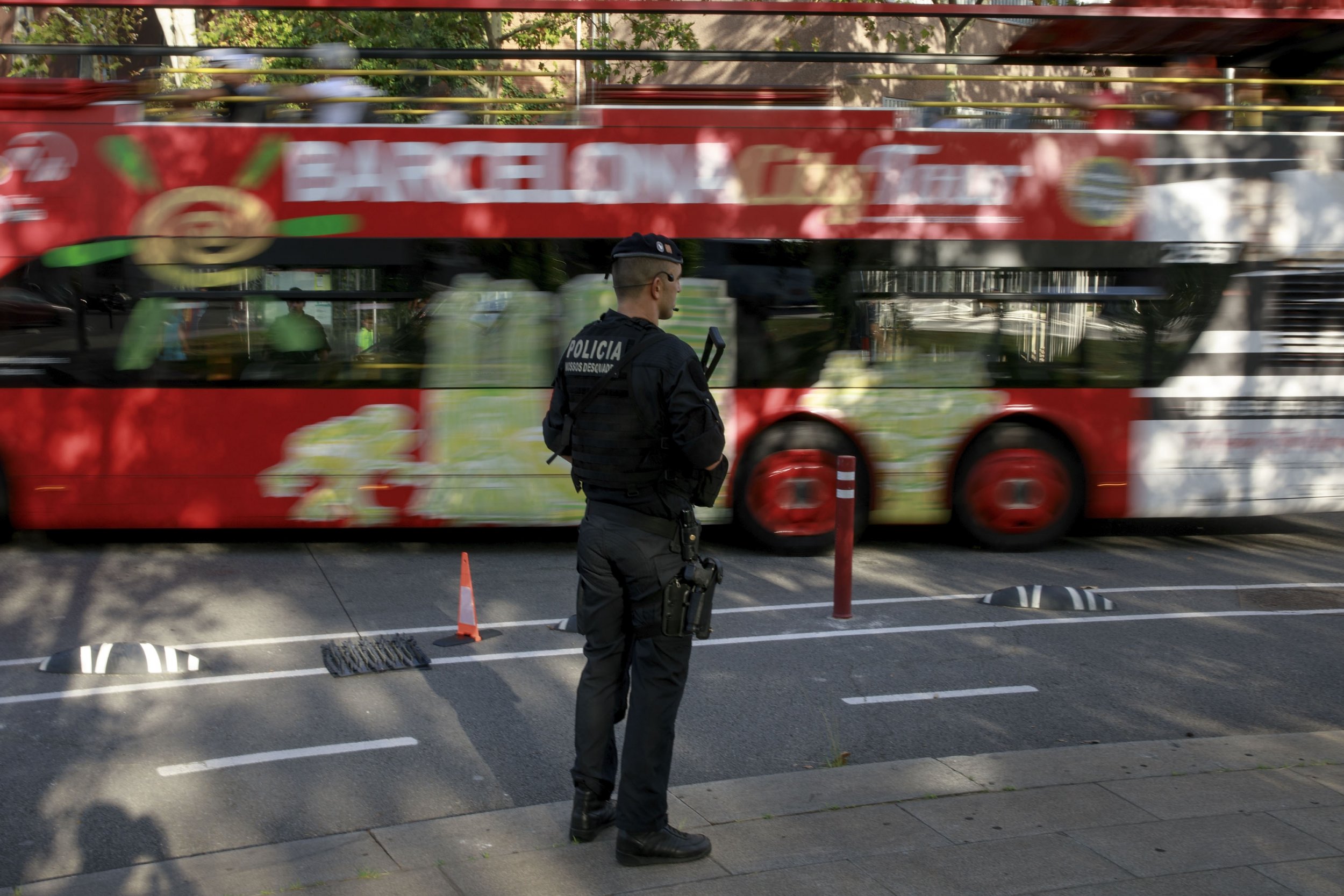 An official in Spain on Monday named the man Spanish police believe to be the driver who mowed into pedestrians on Barcelona's famous Las Ramblas boulevard Thursday evening, killing 13 people and injuring more than 120.
Catalonian police wrote on Twitter they had identified the driver, but did not name him. However, in a radio interview, Catalan interior minister Joaquim Forn said that "everything suggests the van driver is Younes Abouyaaqoub."
Authorities think the 22-year-old Moroccan is the final member of a 12-man network that carried out two attacks in the Barcelona region last Thursday and early Friday, the second a vehicle attack in the town of Cambrils that left one person dead. Police detained or shot dead the other members of the cell.
Investigators are now focusing on how those men came to be radicalized. The lead suspect is Abdelbaki Es Satty, in his 40s, a former imam in the Spanish town of Ripoll near the Pyrenees, where many members of the cell lived. Abouyaaqoub grew up in the town.
Spanish newspaper El Paí​s published images Sunday purporting to show the main suspect in Barcelona's La Boqueria market, wearing sunglasses and making his escape on foot.
His relatives, speaking to Reuters, said they were shocked at Abouyaaqoub's involvement as well as that of his two cousins and brother, all of whom were shot dead in Cambrils. All had links to Morocco, with family in the small town of M'rirt.
A cousin said that Mohamed, a cousin of Abouyaaqoub, drank alcohol and went to nightclubs before he became more conservative.
"Up until last year, Younes was totally normal, but when he visited us earlier this year, he refused to shake our hands, just like Mohamed," she said.
The cell carried out vehicle attacks the day after an explosion Wednesday at a house in Alcanar, 120 miles south of Barcelona, appeared to hamper a suspected bomb plot. They were also unable to rent a larger vehicle, according to a counterterrorism expert who spoke to The New York Times.
Popular pedestrian areas, including the Promenade des Anglais in Nice, France, and Westminster Bridge and London Bridge in Britain, have become targets of such attacks since 2016. In at least one case before Barcelona, the attacker has managed to escape across Europe, highlighting the difficulty of catching a vehicle attacker who flees in the immediate aftermath.
Anis Amri, who plowed a truck into a Christmas market in Berlin in December, killing 12 people, fled Germany after the assault. The 24-year-old then traveled across four European Union countries—Germany, the Netherlands, Belgium and France—before meeting his end in the Milanese suburb of Sesto San Giovanni, where a policeman shot him dead three days after the assault.
In 2015, the search for Salah Abdeslam, the only surviving member of the Paris-attacks cells, took four months; however, he had backed out of participating in the assault. If the Barcelona attacker is still at large, the search would now be the longest western European manhunt for an ISIS-inspired attacker who went ahead with their plan.