Barcelona Attack Suspect Moussa Oukabir Posted 'Kill the Infidels' Online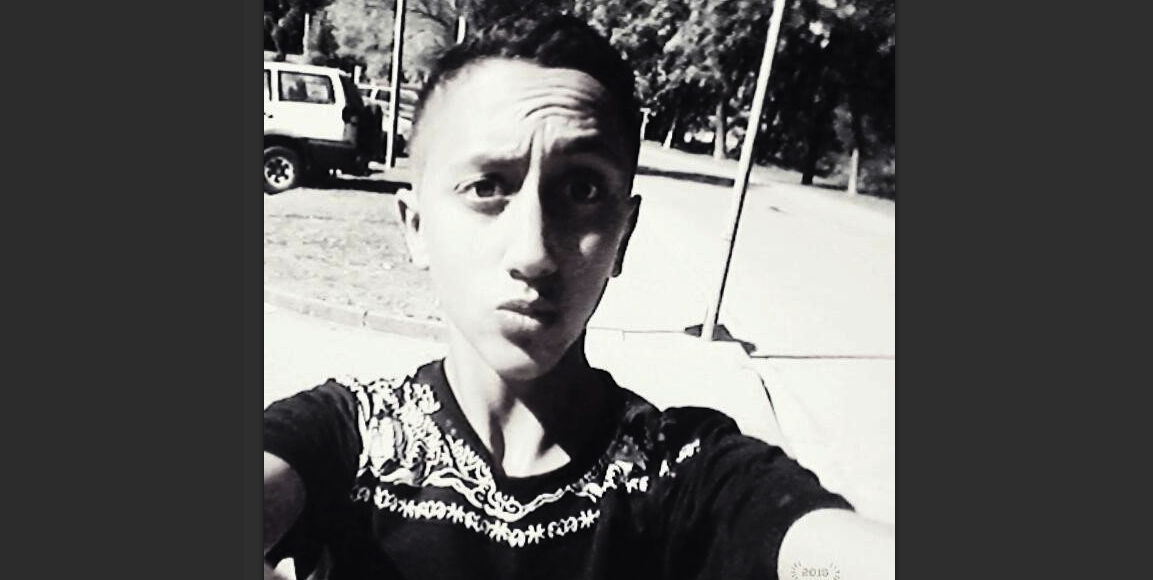 Moussa Oukabir, now one of the main suspects in the Barcelona vehicle-ramming attack, posted online two years ago that he wanted to "kill the infidels," a reference to non-Muslims.
Security services say the 18-year-old is the suspected perpetrator of the van attack that killed 13 people on Barcelona's famous Las Ramblas boulevard on Thursday, Spanish broadcaster RTVE reported. The driver fled on foot after careering down the avenue, zigzagging to cause maximum damage, and remains at large.
On the social media site Kiwi, Moussa Oukabir, using the username @moussastreetboy, posted an answer in reply to the question: "In your first day as king or queen of the world, what would you do?"
He wrote: "Kill the infidels and only spare Muslims who follow the religion."
The Kiwi account is linked to a Snapchat account under the name "moussavb," verification site Storyful tells Newsweek.
The Islamic State militant group (ISIS) claimed the attack late Thursday in a post on its Amaq news agency.
An identification document found at the site of Thursday's attack was that of Driss Oukabir, Moussa Oukabir's 28-year-old older brother from the town of Ripoll.
Spanish media initially named Driss Oukabir as the main suspect, before reporting that he presented himself to police on Thursday night, telling them that his identification had been stolen.
Police suspected Driss Oukabir because the white van was rented in his name in the nearby town of Santa Perpetua de Mogoda. The reports said he implicated his younger brother as someone who could have taken his ID and hired the vehicle in his name. Both men are of Moroccan descent.
Catalan police have yet to publicly announce Moussa Oukabir as the main suspect in the vehicle-ramming attack.
The Facebook pages of both brothers were removed overnight. But Moussa Oukabir's showed that he was from Ibiza, lived in Ripoll, the same town as his older brother, and alleged that he studied at the University of Barcelona and worked for Coca-Cola. The information remains unverified.
Police have arrested three suspects in connection with the attack, none of whom are believed to be the driver. They are a Moroccan national, a Spanish national from the North African enclave of Melilla that borders Morocco, and a suspect who lived in Ripoll, but whose nationality remains unknown.
Spanish newspaper El Pais reports that Driss Oukabir is one of the suspects police are holding in detention.
Security services are now investigating a wider network implicated in Thursday's attack after a second assault took place overnight in the town of Cambrils, a quiet seaside resort 70 miles south of Barcelona. Authorities believe the incident to be linked to the van attack.
Police shot dead five suspected attackers who drove a black Audi A3 into civilians, injuring six and one police officer. They were wearing fake suicide bomb vests. A woman hit in the attack died of her injuries on Friday, taking the total death toll from the two attacks to 14.
Authorities have also linked an explosion that left one person dead in Alcanar, south of Barcelona in Tarragona province, on Wednesday to the van assault. Authorities discovered gas bottles at the residence they say suspects were using to prepare an explosive device.
The initial investigation points to an extremist cell of at least 12 people: Five who died in Cambrils, three who were arrested, the at-large driver and three more suspects, according to Spanish daily newspaper El Pais.
At least one Belgian died in the attack, according to a tweet from Patrick Dewael, the mayor of her town Tongeren. Belgian, French, German, Greek, Australian and Danish authorities have confirmed that their nationals were injured in the attack. Spanish authorities said the dead and injured come from 24 countries.
Thursday's assault was the first radical Islamist attack to strike Spain since 2004, when an Al-Qaeda-inspired cell carried out a series of coordinated bomb blasts against Madrid's train system, killing 196 people.
It added to a long list of vehicle attacks to strike European cities in just over a year in Britain, Germany, Sweden and France.