Barcelona Chief Rabbi Tells Jews After Attack: 'Get Out, Go To Israel'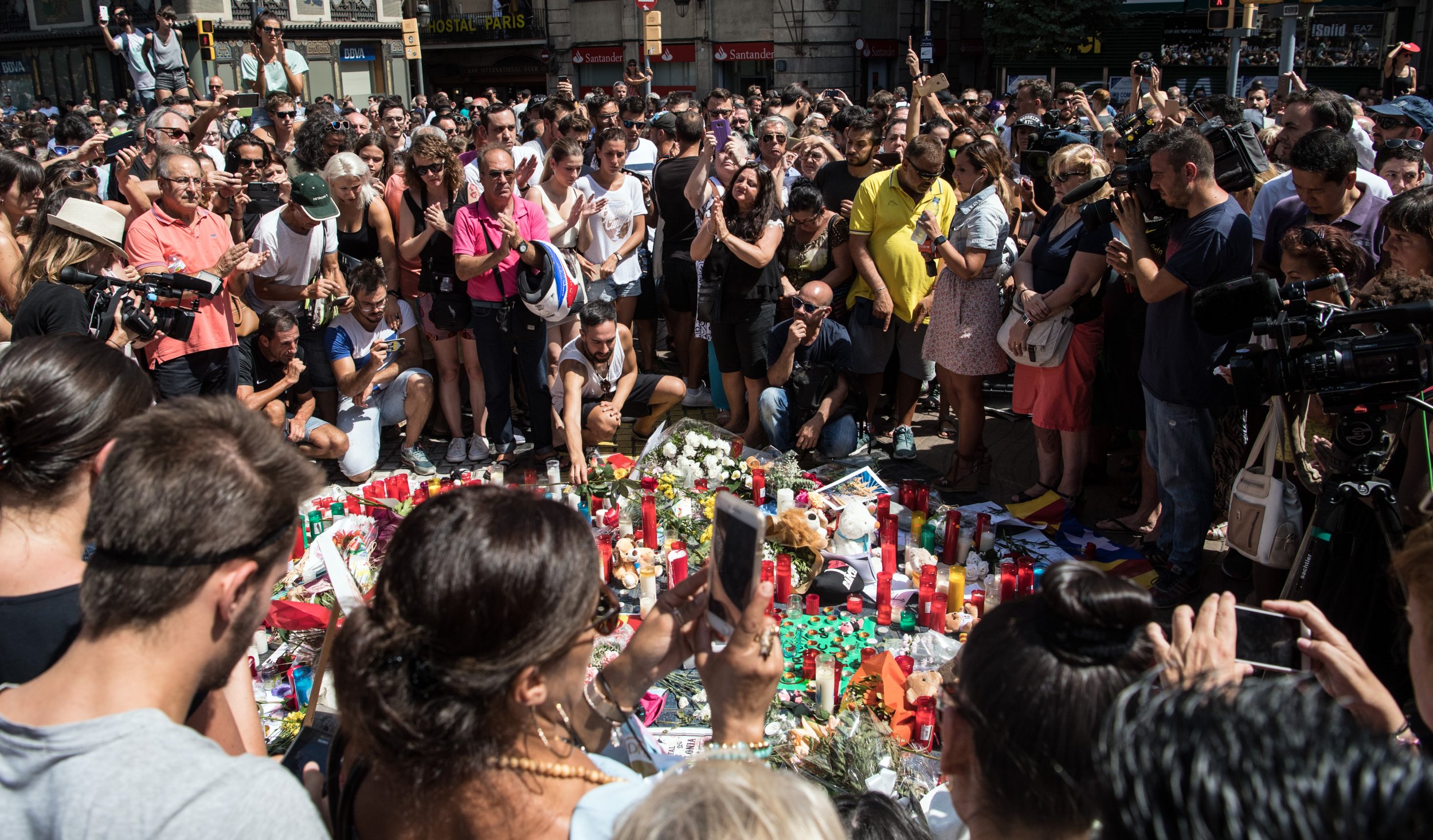 The chief rabbi of Catalonia has told Jews that they should leave the Spanish region and move to Israel because of fears of further radical Islamist attacks.
Rabbi Meir Bar-Hen, in an interview with the Jewish Telegraphic Agency, called Spain a "hub of Islamist terror for all of Europe." His comments came after two vehicle-ramming attacks that left a total of 14 people dead on a famous Barcelona boulevard and in a seaside town south of the northern Spanish city. The Islamic State militant group (ISIS) claimed responsibility for the van attack in central Barcelona late Thursday that also injured more than 100 people.
"Jews are not here permanently," he said. "I tell my congregants: Don't think we're here for good. And I encourage them to buy property in Israel. This place is lost. Don't repeat the mistake of Algerian Jews, of Venezuelan Jews. Better [get out] early than late." He was referring to two countries where Jewish populations have dwindled because of persecution.
The Jewish community resumed their services on Friday in preparation for the Shabbat after the assaults a day earlier, despite a manhunt for the driver who fled the scene on the Las Ramblas avenue on foot.
Bar-Hen said that "radicial fringes" of Muslim communities in northern Spain were the biggest threat to its Jewish communities. "Europe is lost," he said, adding that when radical Islamists are "living among you...it's very difficult to get rid of them. They only get stronger."
Jewish leaders across Europe have expressed concern about a rise of radical Islamist attacks, some that have directly targeted Jewish sites: "We are yet again witness to another terrorist attack in Europe perpetrated against innocent civilians," said Moshe Kantor, president of the European Jewish Congress.
"They are choosing to strike again at our zest for life and our basic freedoms with their cult of death. It is becoming increasingly difficult to prevent this abuse of regular vehicles as their chosen instrument of murder," he added.
Recent attacks against Jewish targets in Europe include an ISIS sympathizer besieging a kosher supermarket in Paris in January 2015, a shooting at a synagogue in Copenhagen and a Jewish teacher who was stabbed by three men in the southern French city of Marseille, one who was wearing an ISIS t-shirt. In 2014, a gunman opened fire at the Jewish Museum of Belgium in Brussels, killing four people.
The European Jewish Congress estimates that around 15,000 Jews live in the Barcelona area, out of a total of 45,000 in Spain.
The country once served as a historically significant hub for European Jews until the Spanish Inquisition forced hundreds of thousands of Sephardic Jews to leave. Under the Granada Edict, they were given the choice of departing the country, converting to Christianity or facing death.
Spain has tried to correct that centuries-old decision, passing a law that allows descendants of those who were expelled to reclaim their Spanish nationality.