French Prime Minister: Barcelona Could Play in French League if Catalonia Goes Independent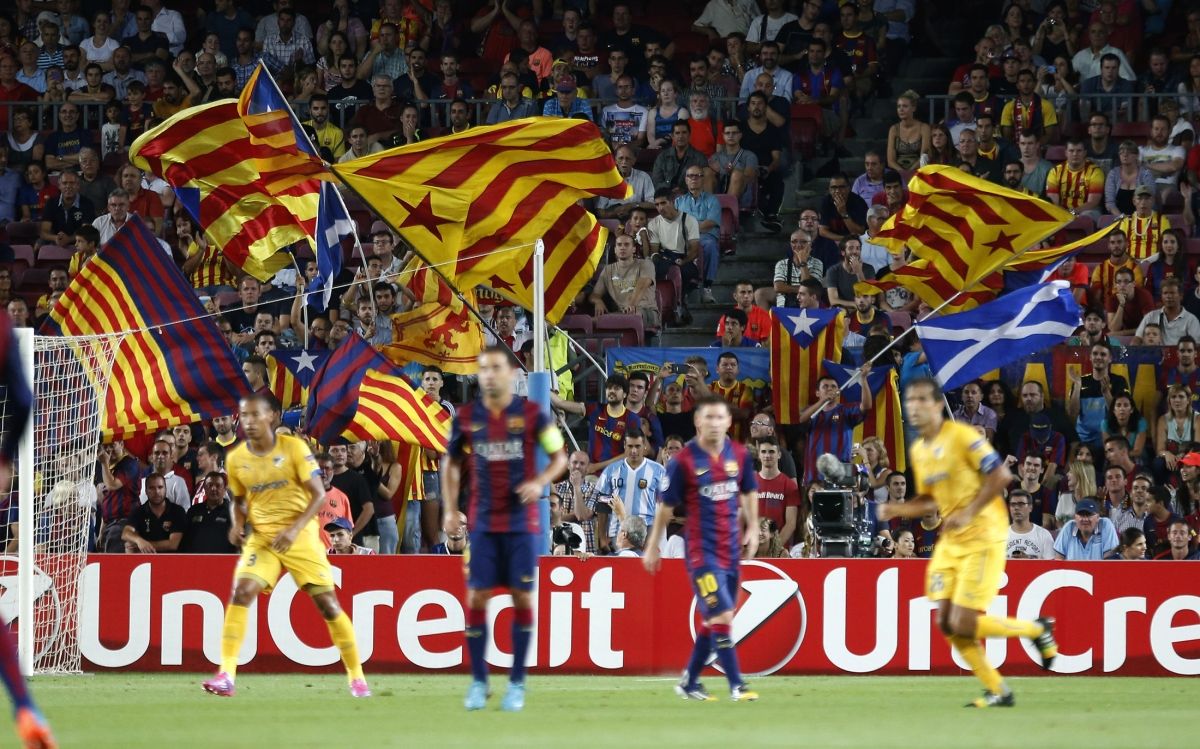 French Prime Minister Manuel Valls said Spanish champions Barcelona could play in the French league if Catalonia breaks away from Spain, The Telegraph reported.
Pro-independence parties claimed victory in Catalonia's regional elections in September in a vote that was framed by Catalan secessionists as a proxy for a vote on independence. The president of the Spanish football association (LFP), Javier Tebas, has previously warned that current European champions Barcelona would not be able to play in Spain's La Liga under current Spanish law if Catalonia became independent.
Valls was questioned about the issue in an interview with French political magazine Challenges. According to The Telegraph, he cited the example of AS Monacoa club, which comes under the jurisdiction of the independent principality rather than Franceas a blueprint for Barcelona's possible participation in France's Ligue 1. "After all, Monaco plays in it," said Valls when asked about whether Barcelona could join the French league.
The prime minister, who was born in the Catalan capital, is a lifelong Barcelona fan. In an interview with French weekly Le Journal du Dimanche in June, Valls said: "I am a football enthusiast, for Barca. This is connected to my family, the French know it, they speak to me about it in the street."
With star players including Lionel Messi and Luis Suarez, Barcelona is one of Spanish football's leading attractions. According to Forbes, Barcelona is worth $3.16 billion, making it the world's second most valuable football team in the world behind arch-rivals Real Madrid.
Tebas admitted that Barcelona leaving La Liga would severely damage the Spanish league's reputation. "I can't imagine the LFP without Barca. In the same way as I can't imagine Catalonia without Spain, I can't see La Liga without Barca," he said.
Former Barcelona manager and captain Pep Guardiola, who currently manages German champions Bayern Munich, lent his support to separatist parties in September's regional election. The club has twice been fined by UEFA in recent months for allowing fans to display flags supporting Catalan independence at matches.