Where is Las Ramblas? Barcelona's Tourist Hotspot Turned Terror Target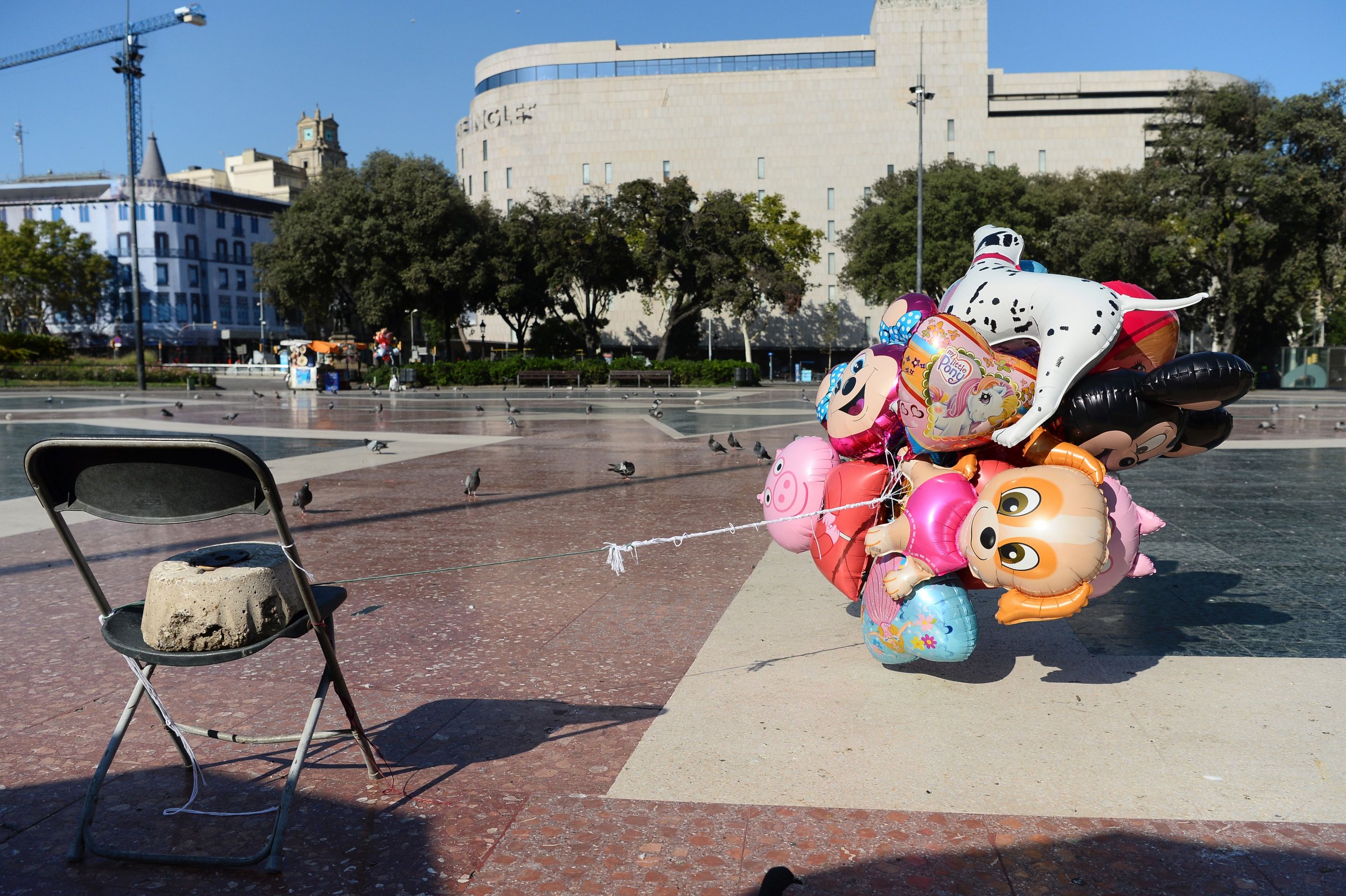 Barcelona's Las Ramblas—where a white van plowed into dozens of Pedestrians on Thursday—is one of Europe's most famous streets.
The street is a vast artery leading from the heart of the city to the coast; its center is a tree-lined promenade, where pedestrians can stroll between the constant blare of horns of the Spanish traffic on either side. At the height of a summer day, it is always thronged with tourists and locals shopping, dining and taking the air.
Referred to as La Rambla on maps, the street is also named in the plural form because it is considered to be a succession of separate streets joined end to end.
The first, Rambla de Canaletes, begins at the Plaça de Catalunya, a square lined with hotels and malls. Next comes the Rambla dels Estudis, once home to a 16th-century university. The Rambla de Sant Josep, third in line, was once home to a convent of the same name, while the Rambla dels Caputxins once housed a Capuchin monastery, and the Rambla de Santa Mònica features another convent, now an art museum.
The monasteries and schools were built along the river that once flowed on the site, when it was outside the original city walls. But in the 19th century, as Barcelona expanded, the walls were torn down and buildings raised up along the now dried-up bed. The street's watery origins are reflected in its modern-day paving design, set in a rippling pattern.
A common destination for visitors to the city, a series of brash exhibits and attractions nowadays compete for attention along its length, from an Ibérico ham tasting experience to a museum of erotica. Americans often stop to take a snap of the Columbus monument that stands at the seaside end: a 60-meter column commemorating Christopher Columbus's first voyage to the Americas. But Barcelona residents might be found crossing the street to the city's famous La Boqueria indoor market to buy fresh meat, fish and cheese, located just off the center of La Rambla.
The Gran Teatre del Liceu, a 19th-century opera house, is also found on the street, and the artist Joan Miró laid out a mosaic in its center in 1976, since pummeled by so many feet that it had to be restored in 2006 to mark its 30th anniversary. At the heart of Barcelona's civic and cultural life for decades, the poet Federico García Lorca once said that La Rambla was "the only street in the world that I wish would never end."