ISIS Supporters Celebrate Barcelona Van Attack on Las Ramblas as Police Confirm 'Terrorism'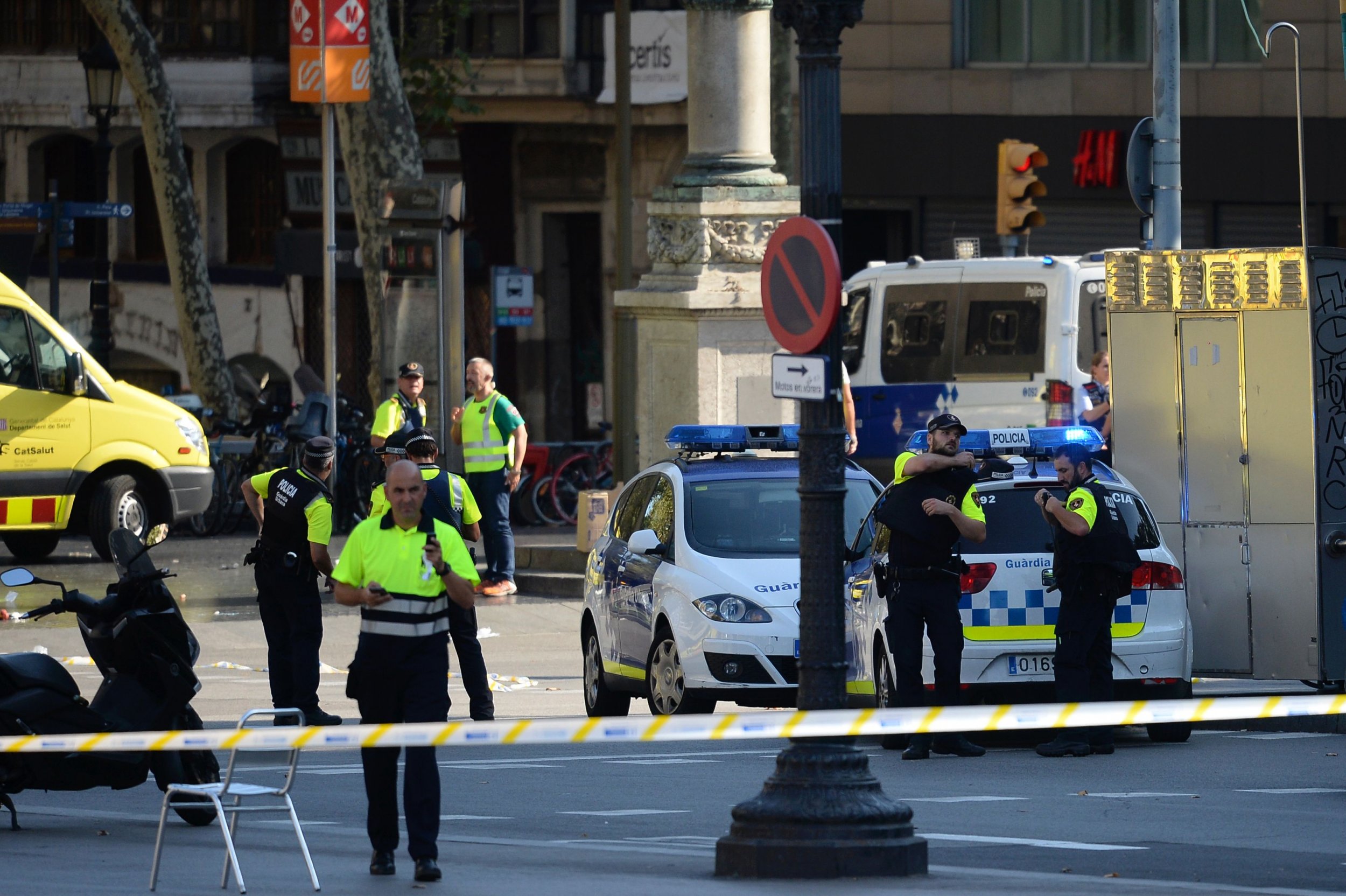 Update: 3:40 p.m. EST—The Islamic State militant group (ISIS) has claimed responsibility for a vehicle attack in Barcelona, Spain, that left at least 13 people dead and 50 others injured. Via its Amaq News Agency, the group said, "The perpetrators of Barcelona attack are IS soldiers and carried out the operation in response to appeals targeting coalition countries."
Original story:
Police in Barcelona, Spain, have confirmed that Thursday's van attack in the popular tourist area of Las Ramblas that left at least 13 dead and 50 others injured was "terrorism." No claim of responsibility has yet been made. However, supporters of the Islamic State militant group (ISIS) were quickly celebrating the attack on the Spanish city online.
Related: Barcelona attack live updates: Van plows into crowd on famous Las Ramblas
The manner of the posts—publishing images, prior warnings of attacks and praise—was similar to those in the aftermath of the bombing at an Ariana Grande concert in Manchester, England, in May, according to Rita Katz, director of SITE Intelligence Group, which tracks the online activity of violent groups. ISIS later claimed responsibility for the incident, which left 22 people dead.
Witnesses in Barcelona described a white van speeding through the large, central, pedestrianized boulevard in the capital of Catalonia. It aimed directly for the crowds of people gathered in the heart of the city at the height of the summer tourist season. Authorities indicated they expect the death toll to rise.
After the van drove into pedestrians, the driver reportedly fled the scene on foot. Multiple Spanish media outlets reported that police were hunting a man named Driss Oukabir.
The manner of the attack mirrored other incidents across Europe in the past two years. Britain has suffered two such attacks this year, near Parliament in March and at London Bridge and Finsbury Park in June. In December 2016, a truck drove into a packed Christmas market in Berlin, killing 12 people. A few months earlier, a truck drove into Bastille Day crowds in the French city of Nice, killing 86 people. With the exception of Finsbury Park, ISIS claimed responsibility for the attacks.
Spain, however, has not suffered a successful attack since a series of bombings exploded on four commuter trains in Madrid in 2004, killing 192 people. A radical jihadi cell with links to Al-Qaeda was found to have been responsible.
This story has been updated to include an official claim of responsibility from ISIS.