Barcodes Printed on Breast Implants and Replacement Hips to Prevent Future Health Scandals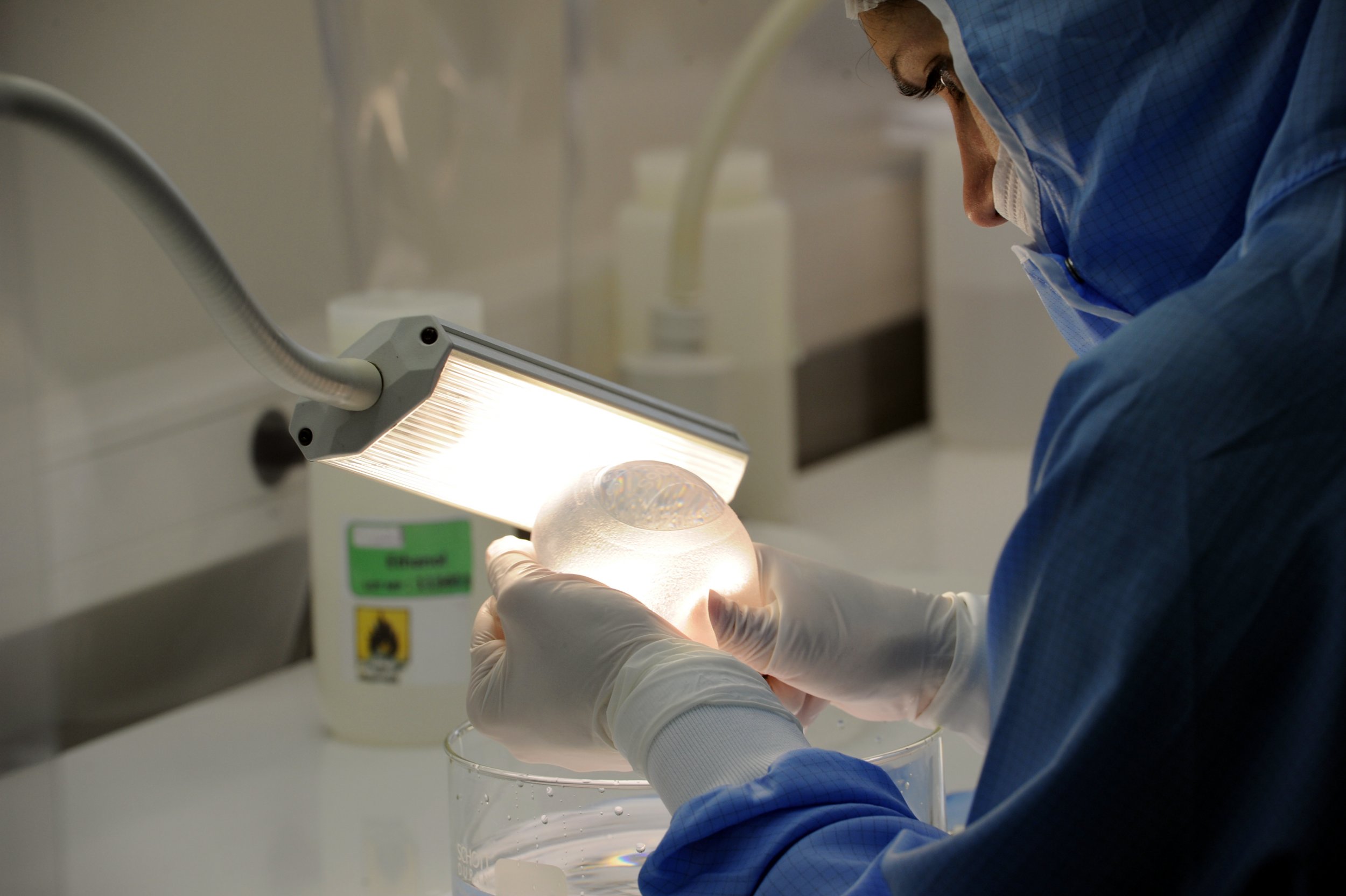 Barcodes are being printed on breast implants and other medical supplies provided by the U.K.'s National Health Service (NHS) in a bid to prevent future scares like the PIP silicone scandal.
Britain's Department of Health has announced a "Scan4Safety" initiative that will see a code put on implants, replacement hips and other surgical tools.
The £12 million scheme is already helping staff to efficiently track patients' procedures, including the medication and equipment used during their hospital stay, the U.K. government said.
PIP breast implants—named after the now defunct French company they were manufactured by, Poly Implant Prothese—were withdrawn in 2010 after it was found they had been fraudulently made out of cheaper industrial-grade silicone.
The scandal produced fears of a massive health disaster. According to the BBC, around 400,000 women in 65 countries are believed to have received PIP implants, with 4,000 ruptures reported.
Now, once a code is scanned, a member of hospital staff will be able to see who administered the treatment, at what time and where.
The barcode technology will also help to eliminate avoidable harm in hospitals, including errors such as patients being administered the wrong drugs and surgery being performed on the wrong part of the body, the U.K. government claims.
A statement on its website reads: "By using barcodes, anything that might develop a fault years later, for example a screw used in a knee operation or breast implant, can be traced. The details, such as when it was used and the surgeon who carried out the procedure, can be found quickly and easily."
Health Secretary Jeremy Hunt said early results from six pilot projects across the U.K. showed it has the potential to save lives, as well as up to £1 billion for the NHS over seven years.
"Using simple barcodes that major industries rely on every day will help to transform standards of care—before, during and after patients have treatment, at the same time as freeing up resources for care by reducing waste," he said.