Bargain Real Estate: The Best £50K Properties Across the U.K.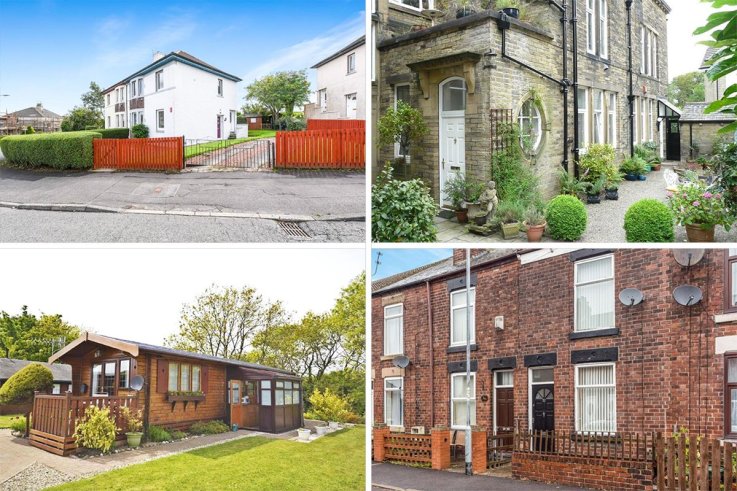 The housing market in the U.K. has reached new heights of unaffordability. The BBC recently reported that first-time buyers now have to save for eight years to gather enough money for a deposit.
In London, where house prices have skyrocketed the fastest, that now means saving more than £80,000—a big chunk of change, considering the average salary in London is around the £35,000 mark.
It is no surprise, therefore, that a report by the thinktank Resolution Foundation predicts one in three millennials of the U.K. will never own a house.
The report warned that in the future, the sheer number of retiree renters could "double the housing benefit bill for pensioners from £6.3bn today to £16bn by 2060," saying that not enough has been done to stem Britain's housing crisis.
In his 2017 budget, Chancellor Philip Hammond revealed plans to build 300,000 new homes a year, although he also admitted the government would not "pour money in" to solve the issue.
In March, Prime Minister Theresa May said young people are "right to be angry" about the housing crisis, blaming developers for buying up and hoarding land rather than building houses on it.
For people on an average income who want to take their first step onto the housing market, the situation can feel hopeless. But there are still a few houses to be had on the cheap, although ownership might take some adapting, creativity and, of course, relocating northwards.
For a £50,000 house, a 20 percent deposit would come to £10,000—a lot, but a far more manageable amount to save. Using the real estate website Rightmove, we've found some of the best houses and apartments priced at £50,000 or under.
Sadly, Southerners on this type of budget will have to settle on houseboats—even parking spaces go for up to £350,000 in London, after all.
However those willing to move to Yorkshire and Northumberland—which, due to career commitments and family ties, certainly isn't everyone—will be well rewarded.
The North has a number of modest but livable houses, or fixer-uppers with the potential to become genuinely beautiful homes. For northerners, and for flexible southern buyers, the situation isn't quite hopeless after all.