Barneys New York and 11 Other Major Retailers to File for Bankruptcy in 2019
Luxury retail chain Barneys New York filed Chapter 11 bankruptcy, The New York Times reported on Tuesday. The high-end department store, which has seen a significant decline in sales over the last 18 months, announced it was filing bankruptcy protection in attempts to restructure its business model while actively pursuing a sale.
Barneys will close the doors of 15 of its 22 locations, including stores in Chicago, Las Vegas and Seattle. Majority of the retailer's outlet stores will also be shut down during Chapter 11 proceedings.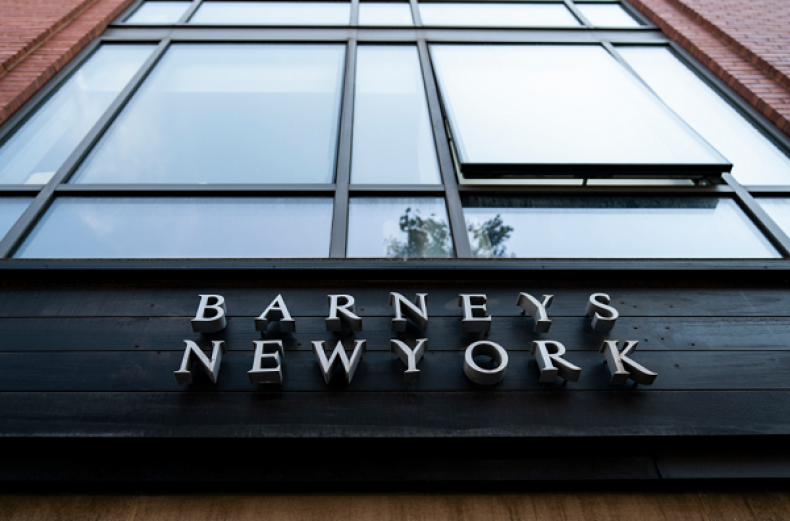 The company's owner, hedge fund Perry Capital, reached a deal for additional financing from Gordon Brother and Hilco Global. The $75 million gained in the deal will help keep the remaining stores open, including Barneys famous Madison Avenue location in New York City, as well as pay for its financial commitments to vendors. Barneys said there were plans to relocate some merchandise and employees to its remaining seven locations.
Daniella Vitale, Barneys' chief executive, said the decision to file for bankruptcy will allow the company to "reset our financial position and maintain our longstanding vendor relationships."
"Our goal is to continue serving customers in key flagship markets and globally through Barneys.com for the long term," Vitale said in a statement.
Despite ending operations at 15 different locations, Barneys said it would still move forward with planned openings set for Bal Harbour shops in Miami Beach, as well as New Jersey's American Dream Mall.
The department store is just the latest of a long list of major retailers facing financial woes leading to bankruptcy and store closings. Of the biggest cases this year, Payless ShoeSource filed for Chapter 11 for the second time in two years in February. The company closed the doors to more than 2,300 locations in the U.S. and Canada by the end of June.
Other retailers including Beauty Brands, Charlotte Russe, Diesel, FallBeauty Brands, Gymboree, Innovative Mattress Solutions, Roberto Cavalli, Shopko, Things Remembered and Z Gallerie have also filed for bankruptcy in 2019. Meanwhile, luxury stores like Henri Bendel and Lord & Taylor have also discontinued sales at flagship locations in New York City so far this year, hinting at a potential doom to come.
The store closings come following the shutdown of American staples like Toys "R" Us, which closed all 735 U.S. locations in June 2018 after previously announcing plans to go out of business just two months before. The company, which was in operation for more than 70 years, planned to keep a few stores open in Canada.