Attorney General William Barr joked on Friday that his return to the Justice Department felt like the 1944 Allied invasion of Normandy on D-Day.
"As we've been watching the coverage of June 6, 1944," he observed to a class of agents graduating from the FBI Academy, "I had the thought that my arrival this time felt a little bit, I think, like jumping into Sainte-Mère-Église on the morning of June 5, trying to figure out where you could land without getting shot."
A quiet laugh rebounded from the audience of graduates.
Barr's comments came one day after the 75th anniversary of D-Day, when Allied troops landed in Normandy in a major step toward liberating France from Nazi occupation.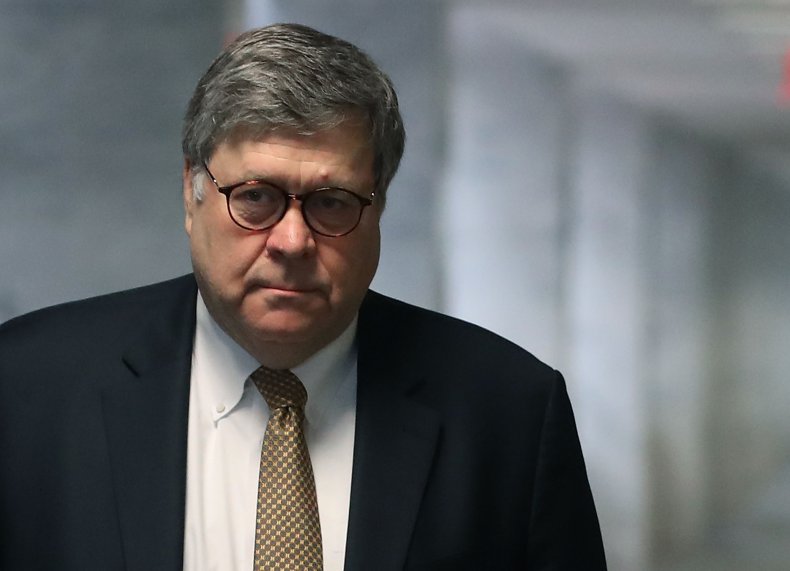 Barr's apparent reference to the storm of intrigue and controversy surrounding his office's handling of the Mueller investigation has renewed the critical lens Justice Department veterans have cast on his tenure.
Despite Barr's finding that President Trump did not commit obstruction of justice, over one-thousand Justice Department veterans from both Democratic and Republican administrations wrote in a Medium post last month that they believe President Trump's conduct was in fact felonious.
Barr has similarly received substantial criticism for his summary of Special Counsel Mueller's lengthy report, which many have alleged unfairly tinted the public's understanding of Mueller's investigation by minimizing the more scandalous items.
The attorney general has also been the subject of ramped-up oversight from the House of Representatives, whose newly-empowered Democratic majority has clashed with Barr over documents relating to their inquiries.
The House Judiciary Committee under Chairman Jerrold Nadler voted to hold Barr in contempt for his refusal to turn over Mueller's full report and underlying evidence. The full House was poised to vote on the contempt charge before changing tacks and pursuing a different judicial remedy in order to get Barr to comply.
Separately, Oversight Committee Chairman Elijah Cummings has threatened to hold Barr in contempt for his alleged refusal to cooperate with the committee's probe into the addition of a citizenship question on the 2020 census.
"We gave Attorney General Barr and Secretary Ross every opportunity to produce the documents the Committee needs for our investigation, but rather than cooperate, they have decided that they would rather be held in contempt of Congress," Cummings said.
"I'm a two-time offender, this is my second stint as attorney general," Barr noted at the graduation ceremony. "My arrival this time was a little more eventful than I recall it being the last time."