Barr Says Hunter Biden Probe Doesn't Need Special Counsel, Rebuffing GOP Pleas
U.S. Attorney General William Barr will not appoint a special counsel to investigate Hunter Biden's financial dealings, despite calls from Republican congressmen and reported suggestions from President Donald Trump.
The outgoing Justice Department chief, who resigned earlier this month and is due to end his term on Wednesday, briefly discussed the inquiry involving President-elect Joe Biden's son during a press conference Monday morning. The appearance marked Barr's final news briefing at the federal department.
"To the extent that there's an investigation, I think that it's being handled responsibly and professionally within the department," Barr told reporters, in response to a question about whether he believes the Biden probe warrants a special prosecutor.
"I have not seen a reason to appoint a special counsel, and I have no plan to do so before I leave," he said. The U.S. Attorney's office in Delaware is currently pursuing an investigation into Biden's taxes.
The president-elect's son acknowledged that a federal inquiry was underway roughly two weeks ago. In a public statement released by the incoming administration's transition team, the younger Biden noted that he had recently been made aware of the U.S. Attorney's ongoing investigation.
"I learned yesterday for the first time that the U.S. Attorney's Office in Delaware advised my legal counsel, also yesterday, that they are investigating my tax affairs," he said in the statement. "I take this matter very seriously but I am confident that a professional and objective review of these matters will demonstrate that I handled my affairs legally and appropriately, including with the benefit of professional tax advisors."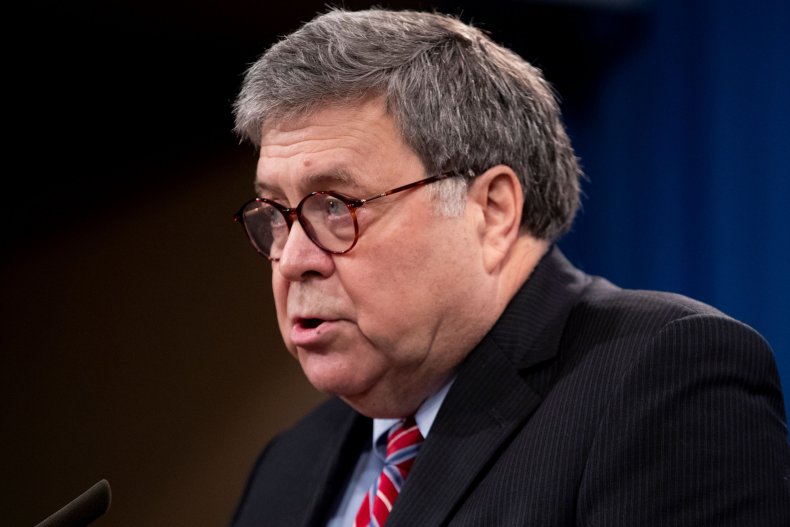 Barr's Monday remarks followed requests from Republican lawmakers Rep. Ken Buck and Senator Lindsey Graham that urged the Justice Department to move the Biden inquiry forward with a special prosecutor leading the probe. Trump also considered pushing the department to appoint a special counsel to handle the present federal inquiry into the younger Biden's taxes, according to an Associated Press report. The sitting president has pushed for a special prosecutor to investigate his re-election campaign's unsubstantiated election fraud claims, as well. On Monday, the attorney general confirmed he would not act on those calls from Trump, either.
Allegations related to Hunter Biden's business endeavors abroad first circulated during Trump's impeachment proceedings, and resurfaced as the sitting president furthered his re-election campaign this year. Although Trump attempted to implicate his Democratic opponent in accusations about his son, Senate Republicans found no evidence of the former vice president's involvement in a report issued prior to Election Day.
Newsweek reached out to the Justice Department and White House for comments Monday but did not receive replies in time for publication.
Updated at 12:43 p.m. ET to include additional details and background information.