Barr Tells Federal Prosecutors to Investigate 'Clear' Instances of Voting Irregularities, Sidestepping DOJ Policy
U.S. Attorney General William Barr has authorized the Department of Justice to investigate "substantial allegations" of voting irregularities in this year's presidential election despite little evidence of widespread voter fraud, according to a memo obtained by the Associated Press.
In the memo to U.S. attorneys, Barr said investigations "may be conducted if there are clear and apparently-credible allegations of irregularities that, if true, could potentially impact the outcome of a federal election in an individual State."
Barr had remained silent since the Trump administration has made baseless claims of voter fraud after President-elect Joe Biden was projected to be the winner over the weekend.
In a number of narrow races in key battleground states, Biden was projected by multiple news organizations to be the victor after securing more than the 270 electoral votes needed to win the presidency.
Trump, on the other hand, has refused to concede the election. His campaign has filed a number of lawsuits in these swing states calling for recounts and the halt of ballot counting. There is no requirement in the Constitution to concede an election, but Trump would become the first president not to do so.
The deadline is set to December 8 for states to resolve any election disputes, including legal challenges and recounts. Members of the Electoral College will meet on December 14 to finalize the outcome of the election.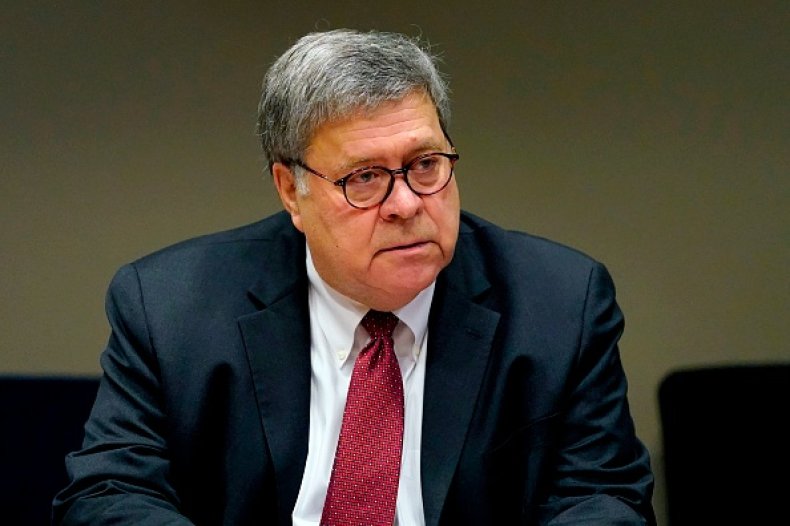 Because the news comes before all votes have been tabulated, Barr's authorization will give prosecutors a way around the Justice Department policy which typically prohibits these actions before an election is certified.
The Department of Justice has no legal authority to interrupt ballot counting or certifying the results of the election, as individual states oversee that process.
As Democrats have sought to expand absentee voting amid the coronavirus pandemic, Trump has repeatedly attacked mail-in voting, claiming with little evidence that it leads to widespread voter fraud, which many election experts have argued against.
This is not the first time Barr has amplified such claims. In September, the attorney general told CNN that the Justice Department indicted a man in Texas for harvesting 1,700 ballots and casting them in his favor, but federal prosecutors brought no such indictment.
Voters cast a record number of absentee ballots in this year's presidential election. According to the U.S. Elections Project, more than 65 million Americans voted by mail-in ballot as of Friday.
Former deputy assistant attorney general, Justin Levitt, told Voting Booth that "When DOJ enforces the criminal law, that has no meaning for the actual count of ballots."
"When they want to prosecute somebody for voter fraud, that's about individual accountability. But the state and local governments still decide whether the ballots count. So even if DOJ says, 'Yeah, these are fraudulent [ballots],' that has no legal impact whatsoever on whether a state wants to count them or not," he added.
Newsweek reached out to the Biden campaign for comment but did not hear back before publication.