Attorney General William Barr has been branded "unfit for the high position he occupies" by the New York City Bar, as it called for answers over his role in the ousting of prosecutor Geoffrey Berman.
Last Friday Barr announced Berman, who had been U.S. attorney for the Southern District of New York, was stepping down, before Berman subsequently said in a statement he had no intention of doing so.
The following day, Barr said due to Berman's refusal to resign he had asked President Donald Trump to fire him, adding he had obliged this request. He added that Berman, who subsequently accepted this move and said he was leaving his role immediately, would be replaced by his deputy Audrey Strauss on an interim basis ahead of a permanent successor being chosen.
The situation sparked calls of corruption from Democratic lawmakers, who raised the issues of Berman overseeing inquiries into Trump associates, including the prosecution of his former lawyer Michael Cohen and an investigation into his personal lawyer Rudy Giuliani.
The New York City Bar has raised similar concerns, in a letter dispatched to several high-ranking members of congress.
"Mr. Barr's actions raise enormous concerns about what prompted the Attorney General's grossly irregular actions. To summarily remove a U.S. Attorney in a context in which associates of the President (and possibly the President himself) are reported to be under active investigation by that office suggests political interference and undermines confidence in the integrity of our justice system," said the letter, signed by its president Sheila S. Boston and Stephen L. Kass, chair of the Task Force on the Rule of Law.
"For this reason, we believe it essential that Congress examine closely Mr. Barr's motives for taking this precipitous action and whether or not he communicated with the President before, during or after doing so."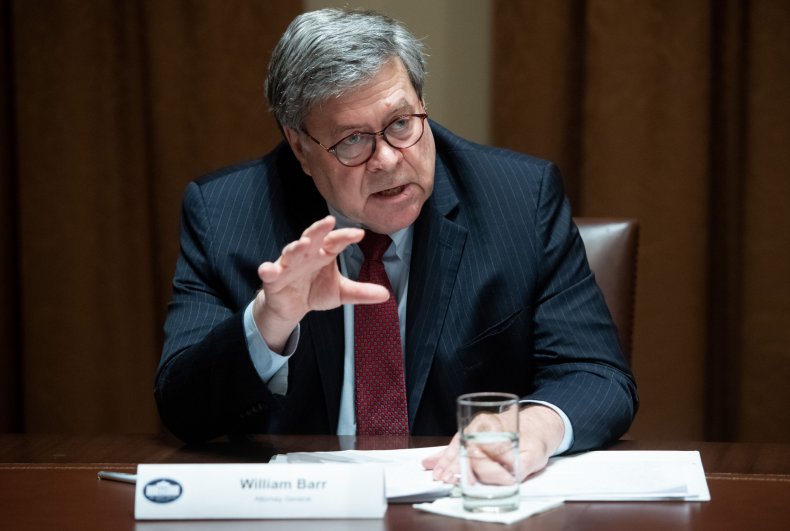 The letter went on to criticize past actions of Barr, referring to the move to drop charges against Michael Flynn and the controversial clearing of protesters in Lafayette Square earlier in June, which it has called for an explanation of his involvement in.
It said these issues among others "form an overwhelming public impression of an Attorney General whose primary loyalty is to the President who appointed him, not to the American public or the rule of law."
"We believe this public impression is reasonable based on the pattern of conduct outlined above and described in detail in our previous reports, and we are of the view that the latest events have now rendered Mr. Barr unfit for the high position he occupies in our federal government," the letter concluded. "He has repeatedly flouted the very standard that he embraced when he sought confirmation as Attorney General and should now step aside and permit his successor to begin the process of rebuilding the DOJ's role and reputation as a defender of the rule of law for the American people."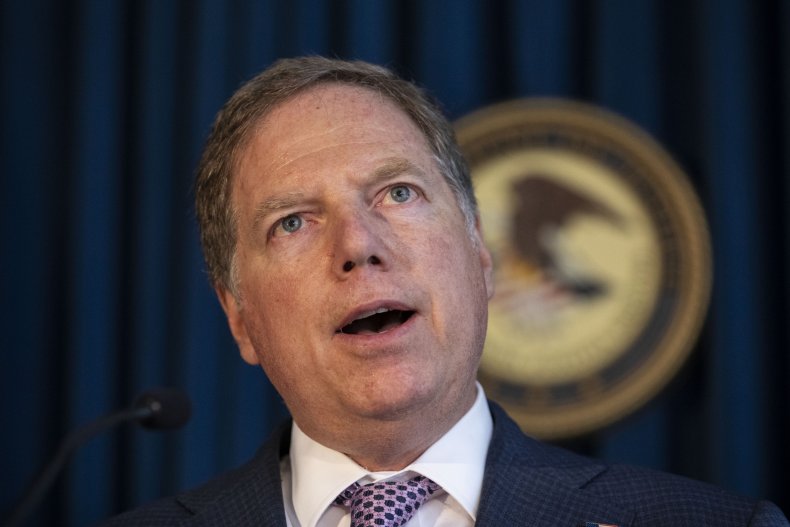 Newsweek has contacted the Justice Department and the White House for comment.
The latest comes after Rep. Jerrold Nadler (D-NY) said he plans to issue a subpoena to make Barr testify over the situation in front of Congress in July.
"We have begun the process to issue that subpoena. It is very much true we are doing that," he said in an interview for MSNBC's Rachel Maddow Show.
A statement from Nadler on June 20 said the House Judiciary Committee, of which he is chairman of, would "immediately open an investigation into this incident, as part of our broader investigation into Barr's unacceptable politicization of the Department of Justice."
The plans to subpoena Barr have been condemned by Rep. Jim Jordan (R-OH), who said the attorney general had already agreed to appear before the House Judiciary Committee voluntarily once the COVID-19 pandemic is over.
"Attorney General Barr remains willing to testify voluntarily once the pandemic concludes," Jordan said in a letter to Nadler.
"Accordingly, there is no legitimate basis for you to compel his testimony
at this time."
Nadler, a ranking member on the House Judiciary Committee, said he felt compelling Attorney General Barr to testify "on an artificial political timeline" despite his agreement to voluntarily appear in future "would be manifestly unfair and an abuse of power."
Newsweek has contacted Reps. Nadler and Jordan for comment.